SEPTEMBER 25 – OCTOBER 20
Directed by Jessica Wallenfels
Left quad. Right quad. Lunge. A girls indoor soccer team warms up. From the safety of their suburban stretch circle, the team navigates big questions and wages tiny battles with all the vim and vigor of a pack of adolescent warriors. A portrait of life, liberty, and the pursuit of happiness for nine American girls who just want to score some goals.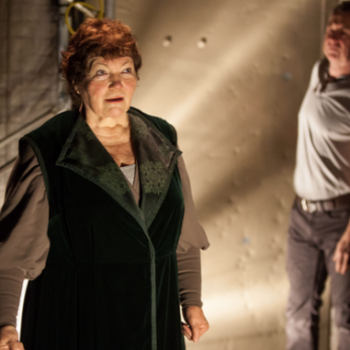 Directed by Eric Tucker
Featuring Tina Packer and Nigel Gore
Part masterclass / part performance: Funny, fierce, deep and accessible, Women of Will is the bonus content to Shakespeare's plays that you have been searching for. Join master Shakespearean actor/dramaturg, Tina Packer as she conjures up and deconstructs William Shakespeare's most famous female characters. Ace actor Nigel Gore plays the Romeo to Ms. Packer's Juliet, the Petruchio to her Kate.
Season ticket packages include one ticket to either Women of Will OR to one of the five, one-night-only, breakout performances.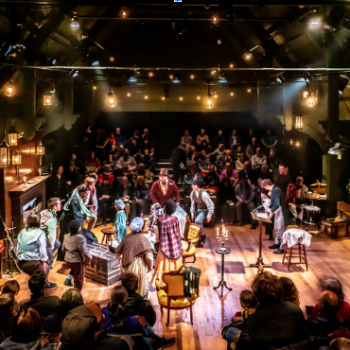 NOVEMBER 30 – DECEMBER 29
Adaptation and Original Lyrics by Rick Lombardo
Original Music by Anna Lackaff and Rick Lombardo
Music Arrangements by Anna Lackaff
Directed by Brian Weaver
Join Ebenezer Scrooge and the ghostly spirits who visit on Christmas Eve to guide the grumpy miser through a redemptive and transformative journey towards friendship and love. The traditional tale, surprisingly staged and contemporarily cast.  Hopeful, musical, and above all fun!
Directed by Damaris Webb
A co-production with Confrontation Theatre
Nya, an inner-city public high school teacher, is committed to her students but desperate to give her only son Omari opportunities they'll never have. When a controversial incident at his upstate private school threatens to get him expelled, Nya must confront his rage and her own choices as a parent. But will she be able to reach him before a world beyond her control pulls him away? 
With profound compassion and lyricism, Pipeline brings an urgent conversation powerfully to the fore. Morisseau pens a deeply moving story of a mother's fight to give her son a future — without turning her back on the community that made him who he is. 
Lester Purry and Lou Bellamy return to the Playhouse for Thurgood – the inspiring story of the first African-American to sit on the Supreme Court of the United States. From his early days as a civil rights lawyer arguing the landmark case of Brown vs. Board of Education to the end of institutionalized segregation, Thurgood spans the impressive 58-year career of Justice Thurgood Marshall all the way to his appointment to the highest court in the land.
WHY SHOULD YOU BE A SEASON TICKET HOLDER?
UP TO 33% SAVINGS OFF REGULAR TICKET PRICES*
UNLIMITED TICKET FREE EXCHANGES
NEVER A TICKETING FEE
DISCOUNTS ON ADDITIONAL SEAT PURCHASES
FIRST ACCESS TO SPECIAL EVENTS
A PERSONAL RELATIONSHIP WITH OUR TICKETING STAFF
NEW THIS SEASON! All Portland Playhouse single ticket holders will receive 10% regular ticket prices at these participating arts organizations in the 2019-2020 Season:  Portland Center Stage, Artists Repertory Theatre, Third Rail Repertory, Imago Theatre, Milagro Theatre, Back Fence PDX, Shaking the Tree Theatre, Corrib Theatre, Oregon Children's Theatre, Coho Theatre, Bag N Baggage, and Portland Revels.
SEASON 12 TICKET PACKAGES
Opening Night
Includes a post-show reception with the cast and creative team.
Full Five – $250
Pick Four – $200
Pick Three – $150
Anytime
See any performance in the run. Excludes Opening Nights.
Full Five – $165
Pick Four – $132
Pick Three – $99
Under 35
For patrons 35 and younger.
Wednesday, Thursday, Friday nights ONLY.
Full Five – $120
Pick Four – $96
Pick Three – $72
Preview
The first three performances in the run ONLY.


Full Five – $90
Pick Four – $72
Pick Three – $54
*Single ticket prices for 2019-2020: Previews: $19. 35 and under: $25. Regular tickets: $36-59. Opening Nights: $55. All single ticket purchases incur a $3 per ticket processing fee and may be subject to a $5 per ticket processing fee for each exchange.
Season ticket packages include one ticket to each of the three, four or five selected productions.  Season ticket packages cannot be used for multiple tickets to the same production.