Husband, father, former athlete, garbage collector – 53-year old Troy struggles to define himself both inside and out of his 1950s Pittsburgh home.  Winner of the Tony Award for Best Play, the Pulitzer Prize for Drama, and the Drama Desk Award for Outstanding Play,  Fences asks "What makes us choose the things we keep at a distance and what we decide to let in?"
This will be the seventh of Wilson's 10-play "American Century Cycle" that the Playhouse has staged.
Director Lou Bellamy (Obie award for Two Trains Running) is the founding Artistic Director of Penumbra Theatre Company, which has produced more August Wilson productions than any company in the world, including the premiere of Jitney!
Lester Purry
(Troy Maxson)
Bryant Bentley
(Jim Bono)
Erika LaVonn
(Rose Maxson)
Playwright: Emma Stanton
Director: Tea Alagic
Stage Manager: David Levine*
Scenic Designer: Peter Ksander
Lighting Designer: Miranda Hardy
Costume Designer: Emily Horton
Sound Designers: Casi Pacilio, Jana Crenshaw 
Assistant Directors: Reina Solunaya, Melanie Owen+
Assistant Stage Manager: Rachel Lee Millena+
Technical Director: Chris Andrews
Master Electrician: Jeff Ruggiero
Scenic Artist: David Pritchard
Production Apprentice: Alex Meyer+
Dialect Coach to Mia Zara: Dana Green
Emma Stanton on her play No Candy
Playwright Emma Stanton talks about the impetus and influence for her new play No Candy This video was shared following a reading of the play as part of Portland Playhouse's Fall Reading Series in 2017. The world premiere of No Candy, directed by Tea Alagic, will take place at Portland Playhouse January 16 – February 12, 2019.
Thank you to our Show Sponsors
Judy & Greg Kafoury
Oregon Cultural Trust
Polly Grose
Our work is supported by Oregon Cultural Trust.
Thanks to the Regional Arts & Culture Council, including support from the City of Portland, Multnomah County and the Arts Education & Access Fund.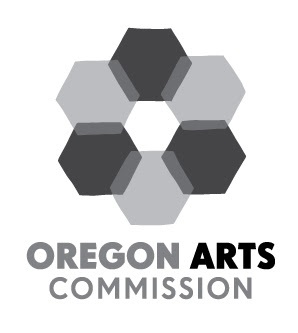 Portland Playhouse receives support from the Oregon Arts Commission, a state agency funded by the State of Oregon and the National Endowment for the Arts.
Interested in Getting Involved?
We are always looking for volunteers as well as apprentices, crew members and corporate partnerships.