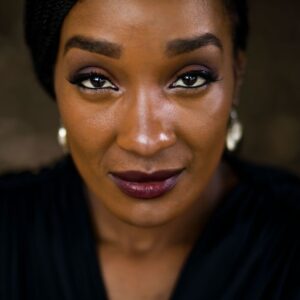 CYCERLI ASH
Ebenezer Scrooge
Cycerli (@Cycerli) was last seen in Barbecue as Black Movie Star Barbara at the Portland Playhouse. She is truly humbled and honored to portray Scrooge in this year's rendition of A Christmas Carol. She portrayed Cynthia in Sweat at Profile theater and all four ghosts of A Christmas Carol at Portland Playhouse before the pandemic. She was rehearsing as Vera in Seven Guitars at Passin Arts when we were forced to close because of the pandemic. She played multiple roles in A Life at Portland Center Stage and Risa in Two Trains Running at Passin Arts. She is the CEO of the faith-based theater company called DAE productions and is currently a professor at Portland State University. She has been seen on TVone, BET, Amazon prime and her most recent Tv show Pretty Little liars The Perfectionist on Freeform. She has worked for The Red Door Project, Kenny Leon True Colors, The Alliance theater, Dominion, Clarence Brown theater, and the Denver Center. She gives all glory to God and is very blessed to do what she loves for a living. Cycerli went to Rutgers University on a track scholarship while majoring in theater and received her master's in acting from the University of Tennessee in Knoxville.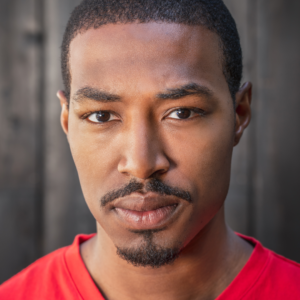 La' Tevin Alexander
Bob Cratchit, Lighthouse Keeper, Businessman, Understudy
Homage to God for this joyous occasion
A Christmas Carol now runs but there's more yet to come
Some past credits include a Kung Fu comedy and some
I'll tell you more about em when there's more space to share
Until then Happy Holidays
God Bless and Take care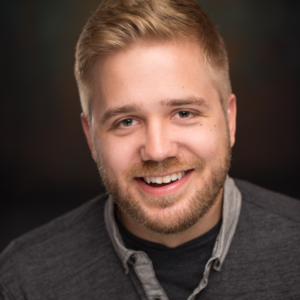 Benjamin Tissell
Fred, Mr. Fezziwig, Miner, Old Joe — Music Director
Ben is a Portland-based actor and musician, last seen at the Playhouse in the 2019 production of A Christmas Carol. Locally, he has also performed at Portland Center Stage, Third Rail Repertory, Broadway Rose, Lakewood Theatre Company, Pixie Dust Productions, and others. Ben is also a musician and songwriter with music on Spotify and iTunes. When not in the theater, you might find him traipsing through the woods, foraging for mushrooms, or reading Christmas-themed murder mysteries….yes, really.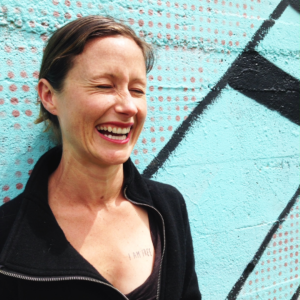 Nikki Weaver
Marley, Mrs. Cratchit, Miner's Wife, Topper, Business Man
I'm the virgin storyteller in this tale, first time getting to share in the magic of making this play. I have always loved listening to this story come to life, every year it's new, surprising and challenging. To get to share in the telling of it this year is nothing short of magic. A deep bow to all who have played this play in the past and inspired my own telling. I am grateful to be making art, sharing in powerful language, and creating memories with my family on stage and off. When not on stage, you can find me creating stories with incarcerated women and their caseworkers and also offering wellness tools to build rehabilitation inside prison facilities. It is easy to not care about what we can not see, and it is vital for us to expand what we choose to see. BFA The Australian Academy of Dramatic Art, MFA The Shakespeare Theatre. You can learn more about me here: www.nikkimarieweaver.com or the work I make here: www.ontheinside.com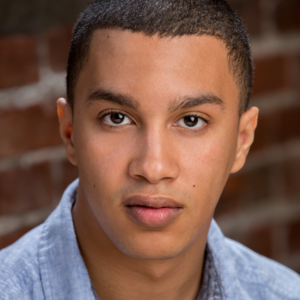 Tyler Andrew Jones
Collecting Man, Ghost of Christmas Present, Undertaker's Man
A Christmas Carol marks Tyler's Portland Playhouse debut! As an actor, he was most recently seen as Matt in The Fantasticks, an Artist Repertory Theatre's RA Project production that toured Egypt as a part of the CIFCET Festival; and stateside, as Jack in Into The Woods at Broadway Rose Theatre Company. His play, The Marks You Leave, produced in part with Ronnie Lacroute and the WillaKenzie Estate, premiered at the 20th Annual International New York Fringe Festival. Film credits include; Nurse Ackerman in Stop and Go, which premiered at the 2021 SXSW Film Festival. Additionally, Tyler is the Associate Producer of the BlaQ OUT Festival, where this past summer, alongside Charles Grant, he co-directed Apologies to Lorriane Hansbery… You Too, August Wilson. Be sure to be on the lookout for BlaQ OUT's first production, The Children of Edgar and Nina, produced in conjunction with Fuse Theatre Ensemble this coming February. Special thanks to this fantastic cast and crew, Ben, Lauren, and Brian.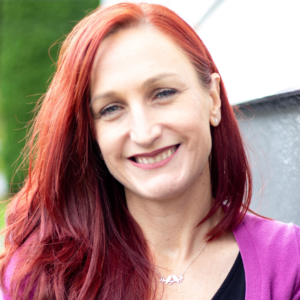 Shirley Bardone
Mrs. Fezziwig, Elizabeth
Shirley is enjoying being back in the theater after a long hiatus spent raising her three kids. She is also a musician, composer and writer, and enjoys the art of storytelling as a means of bringing community together. Particularly stories about redemption, hope and love. She was born and raised in South Africa, and acted and worked in different roles in community theater and television production during her ten years spent in London. A Christmas Carol was the first show she saw when she and her family moved to Portland, and she is thrilled to be a part of it this year.
Isabelle Jennings-Pickering
Collecting Man, Belle, Mrs. Dilber
Isabelle is thrilled to be joining the magic of A Christmas Carol for the first time this year! She is a current acting apprentice, and most recently served as an understudy for Barbecue. Isabelle has a BA in musical theatre from American University, and has studied at the British American Drama Academy in London. In DC, she worked with Signature Theater, Synetic Theater, DC Fringe Fest, and Unexpected Stage. She is so grateful to be a part of such a brilliant, joyous cast and crew!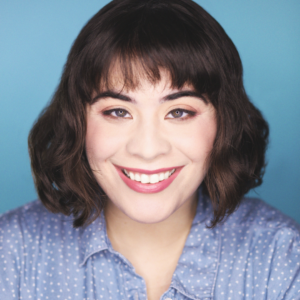 Teisha Riley
Martha, Molly, Ship's Pilot, Hermione
I'm  an actress from a small town (technically a village) in Western New York called  Medina.  For those of you thinking, where is that!? You're not alone but, don't worry I've got you covered! Medina is in between Buffalo and Rochester, NY.  I studied Theatre and English at the University At Albany. During my time at UAlbany I was seen onstage as LT. Dawes (and a convict)  in Our Country's Good. And lended a hand off stage in marketing, dramaturgy and costuming (dresser). Most of the time doing these jobs for multiple shows at the same time with acting, directing, Shakespeare, and theatre history classes in between! Thank you Portland Playhouse for welcoming me with open arms.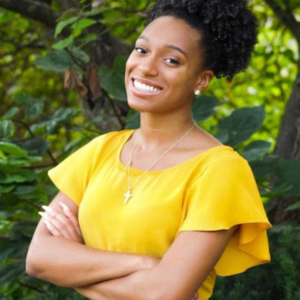 Jasmyn Tilford
Dick Wilkins, Ship's Watch, Edna, Ghost of Christmas Future — Stage Management Apprentice
Jasmyn hails from Kansas City, Missouri. She is a recent graduate of Howard University's Theatre Department, where she received her BFA in Theatre. During Jasmyn's matriculation at Howard she majored in Theatre Arts Administration and minored in Classical Voice. The arts have been a key component of her life, and she is overjoyed to be back on the stage in this production of A Christmas Carol. She previously played Willow Gravis in Retribution and Peace/Chorus member in the Howard Players production of Lysistrata. Her most recent work however had been on the Playhouse production of Barbecue as a current Stage Management Apprentice. She thanks her friends and family for their continued support and love towards her career, passions and artistry. And she thanks this marvelous cast, crew and creative team for this incredible experience.  "It's not the load that breaks you down, it's the way you carry it." -Lena Horne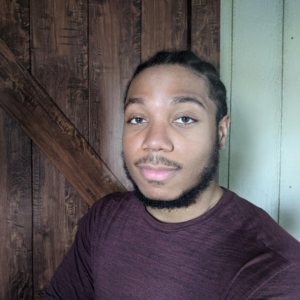 Jacob Ashe
Young Scrooge, Businessman, Lighthouse Keeper
Born in Columbus Georgia I am an upcoming artist, who loves to dance, design, perform, and create music. I am passionate about building an image in acting, and learning more about the industry. Instagram: jayroya_king . YouTube: jay Roya
Tabitha Wells-Benitez
Ensemble — Child Wrangler
Tabitha is so excited and grateful to be performing in this beautiful production with Portland Playhouse. Past theater performances include Annie Get Your Gun and A Christmas Story: The Musical (Elsinore Theatrical Productions), The Peppermint Bear (Lakewood Theatre), and Chitty Chitty Bang Bang. When not performing, Tabitha is also a student at Corban University majoring in Psychology with an emphasis in Family Studies and is the Early Childhood Coordinator at New Hope Church in Portland. She would like to thank the artistic team for this amazing opportunity, and her family for their love and support.
Lulu Kashiwabara
Fan, Belinda, Fezziwig daughter, caroler of London, Ghost of Christmas Past, Ensemble
Lulu is thrilled to be a first-time participant in this year's A Christmas Carol! In the past, you may have seen her in 545 with Portland Playhouse, Matilda at NWCT or Diary of a Worm, Spider, and a Fly at OCT. She is also a member of the Young Professionals Company at OCT. When not doing a show or theatre, she likes to write, do taekwondo, or karaoke. Lulu would like to thank her family and friends for always uplifting and encouraging her. Also, she wants to give a big thank you to the cast and crew, for being so incredibly amazing to work with, collaborative, and kind. Thank you everyone, and enjoy the show!
Elizabeth Tran
Fan, Belinda, Fezziwig daughter, caroler of London
Elizabeth has acted in multiple theatrical productions, with companies such as Northwest Children's Theater, Majestic Theater, and Lakewood Center for the Arts, to name a few. A couple of her film credits include appearances in several VIRAL "Shiloh and Bros" YouTube videos and acting in "Silent Voices", an official International Oakland Film Festival short film! She also performed as a singer and spokesperson for Playbill's "Project Sing Out"! Elizabeth loves reading Harry Potter and Keeper of the Lost Cities, singing, painting, dancing and playing with her two dogs; Koda (a goldendoodle) and Sandy (a pug)! She hopes you enjoy the show! Instagram @ElizabethTran52t
Imani Hill
Fan, Belinda, Fezziwig daughter, caroler of London, Ghost of Christmas Past, Ensemble
Imani is an 11 year old actress with the heart of a giant. She loves to sing, dance, laugh, and make others laugh. She was blessed to begin acting at the age of 6 with World Stage Theater, who assisted in developing her gift through various roles in their annual stage plays; Who I am, Celebrating Me,  and Vanport. In 2017 Imani was cast in the Portland Playhouse production of Fences as Reynell, and returned in 2019 for a role in A Christmas Carol. In addition to acting, Imani is an entrepreneur, who started her own cookie business, Synai's Sweets LLC, in May of 2020. Imani continues to be excited about the opportunities she is blessed with, and looks forward to future endeavors.
Margot Penny Weaver
Boy at Scrooge's window, Boy Scrooge, Peter, Ignorance, Turkey Boy
Margot has been playing this play since she was 5 years old! She can probably recite every line in the play and begins asking about when rehearsals will begin in the summertime. She looks forward to the story, the people, and the music that make this traditional tale so memorable. When not dreaming about A Christmas Carol, you can find Margot devouring books on the couch, telling her parents story after story, learning piano, playing soccer, or roller skating through her neighborhood. She wishes you adventurous holidays!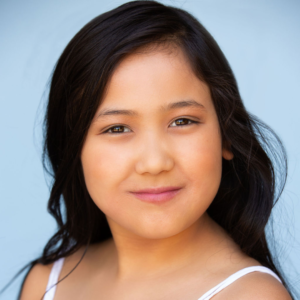 Mila Kashiwabara
Boy at Scrooge's window, Boy Scrooge, Peter, Ignorance, Turkey Boy
Mila is so excited to be back at the Portland Playhouse! Her previous Playhouse appearances include the role of Tiny Tim in A Christmas Carol (2019) and the role of Oli in the filmed piece "545 "(2020). She is especially excited to be performing with her sister Lulu in this production. She has been a student of acting and musical theatre since she was 5 years old, including taking classes at OCT, NWCT, Acting for Kids and Teens and participating in the MADE for Kids Summer Theatre Program. Currently she is a member of the Catalyst Company at NWCT. When she isn't acting, she can be found dancing, writing fairy tales, practicing piano and baking. She would like to thank Brian for this opportunity, the cast and crew and production team for being so nice and her family for being so supportive. She hopes you enjoy the show!
Victoria L.
Alice, Fezziwig guest, Want
A little entertainer by nature, Victoria's first debut in acting was at 9mo old. She is thrilled for her 3rd season with A Christmas Carol! Off the stage she enjoys art, cooking, reading & spending time with her dog.
Henry Bieker
Willie, Fezziwig guest, Want
Henry is very excited to return to Portland Playhouse Theater's amazing production of A Christmas Carol. In 2019, Henry played Boy Scrooge/Peter. An 8th grader at ACMA in Beaverton, Henry has played Tweedle Dee in Portland Panto's production of Alice in Wonderland, Greg Hart in Hillsboro Artists Regional Theater's production of Holly Jolly, Chip in Beaverton Civic Theater's production of Beauty & The Beast, and Friar John in ACMA's production of Romeo & Juliet. Henry speaks Chinese and loves singing, electronics, holidays and playing with Kiki, the family's pet Yorkie.
Stella Acosta-Hawkins
Tim, Fezziwig party guest, caroler of London
Stella is excited and also a little nervous to be performing in A Christmas Carol. Previously, Stella was Woodstock in You're a Good Man Charlie Brown at Mask & Mirror. Stella sings in the Explorers Choir at Voices for the Performing Arts and dances ballet at Chehalem Valley Dance Academy. She enjoys reading Calvin and Hobbes, playing soccer, and jumping rope. A thank you to Stella's mom and dad for loving and supporting her always.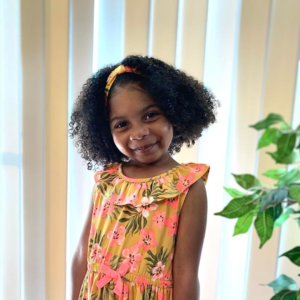 Aevah Gardner
Tim, Fezziwig party guest, caroler of London
Aevah, at the ripe young age of 4 is no stranger to the stage; as she was born into a family of actors, dancers, and orators. Aevah made her acting debut in the stage play When WE Cry by Valerie Yvette Peterson and is a member of the Dance Works Performing Arts school. Aevah has already proclaimed her future success as the next Disney Star!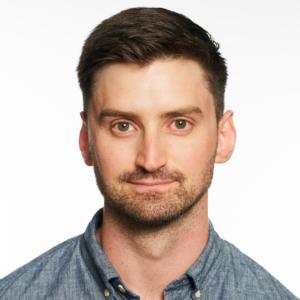 Joshua Weinstein
Understudy
Josh is thrilled to be back as a small part of the magic as we huddle together against the dark. Portland Credits include: Indecent (Artists Rep + Profile), Miss Bennet: Christmas at Pemberley (Portland Center Stage), The Baltimore Waltz (Profile), Beirut (Shoebox), Tender Napalm (Shoebox), and Magellanica (Artists Rep). Previously at the Playhouse: Apprentice Company, 2011-2012;  A Christmas Carol 2013, 2014, and 2016. Many thanks to everyone near and far who are making live theatre happen right now. And Brandy. Always.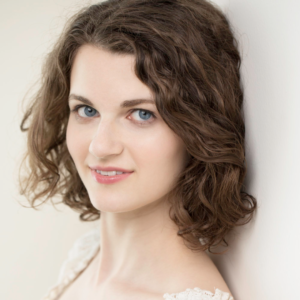 Voni was a Season 13 Acting Apprentice at Portland Playhouse where she debuted her original one-woman musical Space Girl which is available to watch on YouTube. Earlier this fall she tapped danced her heart out as Shirley Temple and Rae Samuels in the world premiere of Bojangles of Harlem at Stumptown Stages. Some of her other favorite roles include Rifkele in The God of Vengeance at Readers Theatre Repertory, and Carol in Reunion/Dark Pony at Zoom Theatre. She holds a BFA in musical theatre from The Hartt School of Music. Follow her theatrical journey at vonikengla.com
Brian co-founded Portland Playhouse in 2008 with Nikki and his brother Michael, and has directed the productions of Scarlet, Peter and the Starcatcher, A Christmas Carol, Mr. Burns, a Post-Electric Play, Radio Golf, Gem of the Ocean, Angels in America, Bloody Bloody Andrew Jackson, Dying City, Detroit, The Light in the Piazza, After Ashley, and bobrauschenbergamerica. Regional credits include Third Rail Repertory, Intiman Theatre Company, Shakespeare & Company, Berkshire Theatre Festival, The Idaho Shakespeare Festival, and Seattle Public Theatre. Brian loves being a working dad- sharing time between the theatre and parenting Margot and Elliette alongside the love of his life, Nikki. When not in Portland, you can find him on any stream, mountain, or forest trail. He also serves on the Board or Outside In, helping homeless youth and other marginalized people move towards improved health and self-sufficiency.
Corinne Gaucher
Assistant Director
Corinne is proud to have gotten to play with this incredibly talented bunch as the assistant director for this years' production of A Christmas Carol. She last flexed her artistic muscles directing STOP!(motion) with Broken Planetarium Theatre and has performed in shows with them as well as with Portland Playhouse, Broadway Rose Theatre Company, Imago, and more. Corinne is not only a director and actor, but also an educator, painter, and the Training Program Manager at Portland Playhouse leading the well-known Apprentice Company Program. Corinne herself is also an alumna of the program (2014-2015) and has the Playhouse to thank for providing her a creative home in Portland. When not making theatre in Portland, Corinne is advocating for de-stigmatizing mental health and disability, dismantling fatphobia and diet culture, and cozying up in her funky purple house in Hillsboro with her loving husband, Justin, and their mischievous cat, Fig.
David Levine
Stage Manager
David is a lifelong Portlander and former teacher who comes from a long line of educators-turned-actors, dating back to 1950's summer camp in the Catskills. Recent stage manager credits include The Wolves, Women of Will, and Barbecue at Portland Playhouse; and Evolve with The Red Door Project.
Riley Lozano
Rehearsal Stage Manager
Riley is a Latina storyteller, actor, dancer and stage manager. Working mostly behind the scenes, she helps facilitate and organize new works within the fat, queer, and BIPOC communities in Portland. Some of her favorite credits include dancing in Weighted Bodies, producing music videos for Kingsley and co-writing Not Coming Back – a comedy music video- with her best friend. She is a producer and deviser with Kryptic Films. She is incredibly proud of Kryptic Films newest work Dearest Eva that will be premiering late December. She is currently a production mentee with The Vanport Mosaic. She is thankful to be returning to the Portland Playhouse for A Christmas Carol.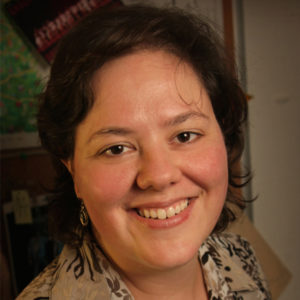 Thyra Hartshorn
Production Manager, Assistant Stage Manager
Thyra Hartshorn is a production manager, stage manager and technical director. Her training includes an MFA in production and design with a concentration in stage management from the University of California, Irvine, as well as almost two decades in ballet production. Thyra has toured and worked with companies around the world including San Francisco Ballet, American Ballet Theatre and the Bolshoi Ballet. Locally she's also worked with Oregon Ballet Theatre, Profile Theatre, White Bird, Portland Taiko and Northwest Dance Project. Thyra has taught high school stagecraft as well as college-level stage management locally.  
Blanca Forzan
Lighting Designer & Props Manager
Blanca has a degree in Architectures from Del Valle de Mexico University, was a Banff Center Inter (Canada), and worked with the National Institute of Fine Arts for over two decades (Mexico City). She is also a set Designer, Producer manager, play Right, tour Manager, and International Technical Director. Notable shows include: Faust (Brooklyn Academy of Music, N.Y ) and Hamlet ( Cadiz Spain ). Other credits: Broken Promises, Contigo pan y Cebolla, El muerto Vagabundo and Astucias (Milagro); Bicycle Country (Aurora Theatre, Lawrenceville, G.A.); An Octoroon, A Doll's House Part 2, La Ruta (Artist Repertory Theatre); THE TAMING (Coho Theatre Portland, Oregon); In The Next Room (Portland State University); Men on Boats (Willamette University, Salem); Jump (Confrontation Theatre); Mother Courage and Ruin (at Imago Theatre with Profile Theatre); Measure of an Innocent (Bag & Baggage). 2020, 2 participation in digital soliloquies as a writer with Bag and Baggage, 1 participation as an interpreter with The Mercury (digital); company of the artistic repertoire theatre.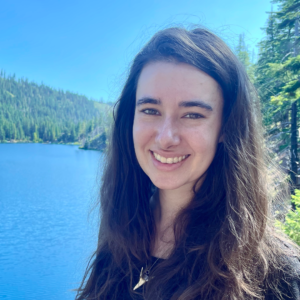 Hadley Yoder
Costume Designer
Hadley is a renaissance woman who creates costumes, is almost always in the process of making something or learning a new hobby, has a not-low-key obsession with wool clothing and textiles, and plays Scottish fiddle in her kitchen. She is excited to return to Portland Playhouse after working as assistant costume designer on Scarlet, and has also costumed for productions at Portland State University Opera, Northwest Chamber Music, and Enlightened Theatrics. The story of A Christmas Carol has been a favorite part of her Christmas memories and she's thrilled to join Portland playhouse in this wonderful tradition. God bless us, everyone!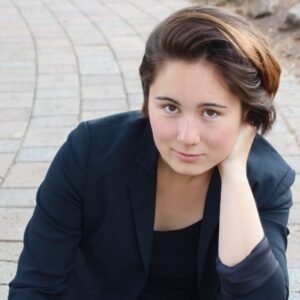 MAIA DENZLER
Production Design Apprentice
Maia is a costume designer and technician, and lifelong resident of Oregon. She is currently working on completing her BA in Theater Arts, BM in Music Composition, and University Honors and is excited to be continuing her theatrical education with Portland Playhouse. Maia has worked extensively on the stage with productions from Shakespeare to world premier operas to virtual devised performances. She is always looking to learn something new, be it building an 18th century outfit utilizing period hand-sewing techniques or taking apart old sewing machines. Examples of her work can be found on her website, maiadenzler.com.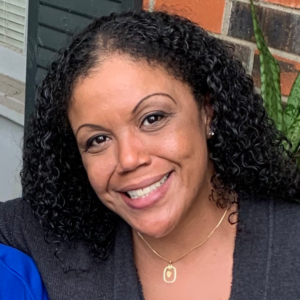 Keela Johnson
Cultural Competency and Creative Consultant
Keela Johnson, MCR, is a Cultural Competency and Creative Consultant, as well as an educator at Portland State University, who specializes in institutional, structural, and inter/intrapersonal oppressive ideologies, frameworks, policies, and narratives. Her work over the past 6 years with Portland Playhouse has consisted of providing workshops and trainings for staff, critical dialogic spaces for the greater community and critical dialogic spaces for affinity groups. Her most recent work with the Playhouse was providing support, feedback, and trauma resourcing knowledge and techniques in the Triggered Life Post-Performance space.
Owen Walz​
Original Scenic Designer​
Solomon Weisbard
Original Lighting Designer​
Allison Blaine
House Electrician
Precious Felix
Production Assistant
David Pritchard
Scenic Artist
Lauren Modica
Dialect Coach
Jon Wykoff
Covid Compliance Safety Manager