Portland Playhouse provides emerging artists with professional experience and training both on stage and off. Apprentices benefit from the small-group, select nature of the program, and working closely with staff members, professional artists, and fellow ensemble members to maximize their year of training. The Apprenticeship begins in mid-August and runs through the end of June. The program is free to enroll in, features housing, and provides a $100 monthly stipend to help with living expenses. Apprentices receive professional production credits in our main-stage season, eligibility to join/earn points through the EMC Program, theatre administration experience, individualized mentorship, advanced conservatory-style classes, and full integration into the Portland theatre community.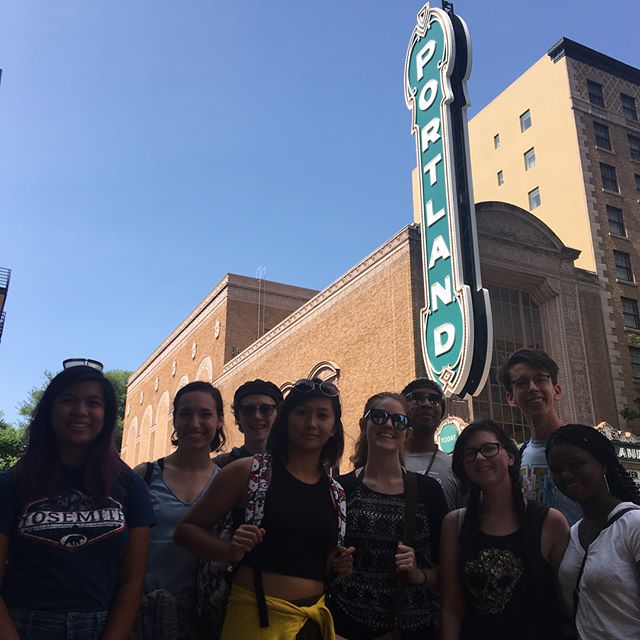 Apprentices will devote an average of 20 hours per week to their specific craft: acting, design, directing, or stage management.  Acting apprentices will receive conservatory-style training in movement (Suzuki & Viewpoints), voice work, scene study, devising for ensembles, and additional specialized classes cultivated and lead by professional artists in various aspects of production and performance. Apprentices focused in design, directing, or stage management will engage in a single year-long mentorship with various levels of involvement in each of our main-stage season productions. Additionally, apprentices may be cast in our season productions and may assistant direct in the Fall Festival of Shakespeare.  
NOTE: Total work and creative time will not exceed 60 hours per week.
Apprentices learn all aspects of running a theatre by working closely with core company members in various production and administration areas. They will commit up to 20 hours of their time per week working alongside Playhouse staff in their chosen field. These fields include (but not limited to) marketing, audience services, development, administration, management, casting, and education. Apprentices will also share responsibilities running front of house for our season productions where they have the opportunity to engage with professional artists and our larger Portland community one-on-one.  Regardless of creative focus, our apprentices learn through a fully immersive experience that will plant roots in the professional theatre world both within Portland and beyond.
TEACHING ARTISTS (2018-2019)
Nikki Weaver, Movement and Solo Shows
Corinne Gaucher, Creative Resilience and Solo Shows
Thyra Hartshorn, Technical Theatre
Daniel Meeker, Scenic and Lighting Design
Gretchen Corbett, Acting and Scene Study
Oluyinka Akinjiola, Dance and Movement
Jason Rouse, Sketch Comedy and Stand Up
Chris Gonzalez, Devising
Katherine Lewis, Devising
Karl Hanover, Dialects and Monologues
Cristi Miles, Viewpoints and Suzuki
Jessica Wallenfels, Movement and Solo Shows
Ben Feinstein, New Play Development
Sofia Aino, Playwriting
Ben Newman, Clowning and Devising
Lorraine Bahr, Character Work
Chris Harder, Meisner
Val Landrum, Viewpoints and Character Work
Alia Farah, Singing and Vocal Technique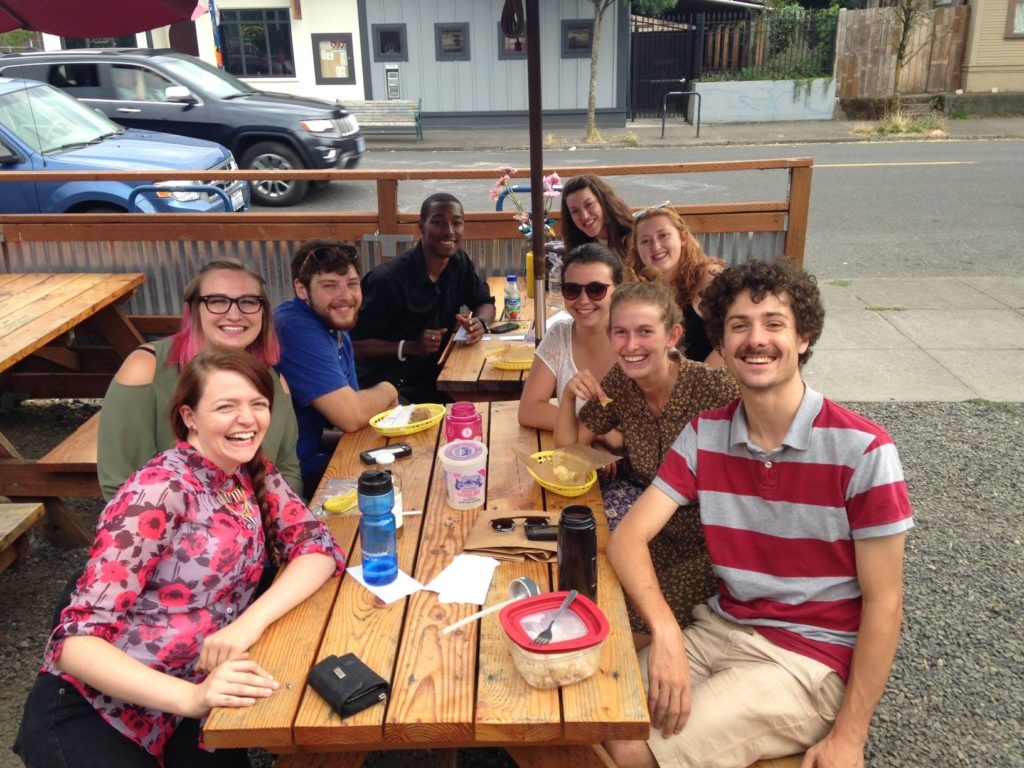 Applications for the 2019-2020 Apprentice Company are NOW CLOSED. Application for the 2020/2021 apprentice program will open in December 2019.
As part of the application process for all apprentice positions, we ask that you record a 10min video of yourself so we can get to know you.
Please upload your video to YouTube, Vimeo, or another sharing platform and be ready to share the link in your application. Videos should include the following three components:
If you are applying for an Acting Apprenticeship:
Two contrasting monologues that you feel best represent you as an artist
If you sing or play music, 16 bars of a song
OR, If you are applying for a Directing, Stage Management, Design/Production Apprenticeship:
Discuss an example of the work you're most proud to have been a part of and include:
How you were involved?
Why it was meaningful to you?
How do you hope to carry that experience into your apprenticeship?
2. Tell us, how do you describe/define yourself? You're… (ex- a painter, a sister, an actor, tough, sensitive…)
3. Tell us a story of a profound moment in your life.

Questions?  Email our Assistant Director of Education, Corinne Gaucher – corinne@portlandplayhouse.org