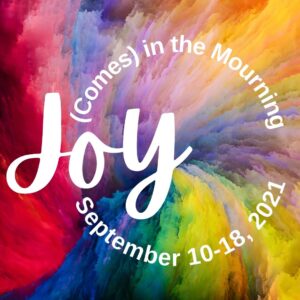 JOY (COMES) IN THE MOURNING
CALL FOR ARTISTS
Portland Playhouse extends an invitation for artists, healers, scholars, performers to create
Joy (Comes) in the Mourning,
nine days and nights of in-person and virtual interactive experiences exploring and celebrating the rituals of loss and grief.
GIVE BLOOD THROUGH THE RED CROSS
July 7 and August 4
Portland Playhouse has partnered with the Red Cross for live saving blood donation drives. Up to three lives can be saved from just one blood donation. Donations received through the Playhouse drives have helped save more than 100 lives to date!
At this time, every donor also receives a COVID-19 antibody test following their successful donation. Every donor must have an appointment and follow all COVID-19 safety protocals. Learn more and sign up to donate by clicking the button below.