Upcoming drive dates:
December 7
GIVE BLOOD THROUGH THE RED CROSS
December 7
Portland Playhouse has partnered with the Red Cross for live saving blood donation drives. Up to three lives can be saved from just one blood donation. Donations received through the Playhouse drives have helped save more than 100 lives to date!
At this time, every donor also receives a COVID-19 antibody test following their successful donation. Every donor must have an appointment and follow all COVID-19 safety protocals. Learn more and sign up to donate by clicking the button below.
Shop dates:
September 4-6
November 6-7
November 27-29
December 4-6
December 18-20
Please note: Shoppers must wear masks and maintain physical distance at all times.
JUST BECAUSE BOUTIQUE POP-UP SHOP
Dates through Winter 2020
"FIGHTING CANCER IN STYLE" is what JUST BECAUSE BOUTIQUE PDX does and they do it well with the best, the classiest, the most unique and affordable, timeless one of a kind selection of women's apparel, hats, jewelry, hats, shoes, purses, etc. in the Portland/Vancouver metro area.

A portion of the proceeds from your purchase benefits single-mothers and indigent mothers diagnosed with cancer who are either newly diagnosed, currently in treatment and/or recovering from a cancer-related illness.
JBBPDX's next project called, "JUST BECAUSE BOUTIQUE IN THE HOUSE" will launch on  Labor Day Weekend with recurring weekend pop up events through this Fall and Winter 2020.
For more information about Just Because Boutique and how to support women with cancer visit their website at www.justbecauseboutiquepdx.org or call 971-207-1131.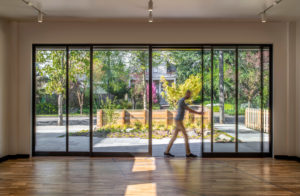 Upcoming dates:
DUE TO COVID RESTRICTIONS, there are no scheduled events at this time.
Please bring a warm jacket or blanket with you. We will have windows open for ventilation. 
Please take good care, and stay well hydrated before and after treatment. Try not to come on an empty stomach. We'll be offering herbal tea and will have some snacks on hand just in case.
Sessions will last about 30 minutes.
You will be asked to sign a waiver before treatment.
Note: This space is ADA accessible. 
Come to the Playhouse Community Studio for BIPOC-centered after care for protestors, activists, organizers and community members.
Turtle Farahat, LAc, and Sarah Farahat, certified acu-detox specialist, offer free group acupuncture sessions by reservation only. Organizer and practitioner Turtle Farahat says "We will perform the NADA ear acupuncture protocol which is beautifully, historically rooted in the community care given to the people by the Black Panther Party and the Young Lords."
This is a BIPOC-centered space but this treatment is available to anyone.
Turtle Farahat (they/she) is a queer Egyptian American, and a licensed acupuncturist in the state of Oregon. Turtle has a big heart for organizers and activists and is grateful for this opportunity to support community healing. 
Sarah Farahat is an Egyptian American artist, activist and teacher. She was trained in 2009 at the Lincoln Recovery Center in the Bronx, NY. Through her work, she continues to support grass-roots movements for liberation and self-determination.
COVID-19 Protocols:
A mask is required for care. Practitioners will be wearing masks. Practitioners will be sanitizing our hands after all contacts.
If you are having any cold or flu symptoms, fever, etc, we regretfully and respectfully ask that you stay home. We'll take everyone's temperature upon entering the space.
We will be disinfecting our folding chairs in between treatments with a non-chlorine bleach solution.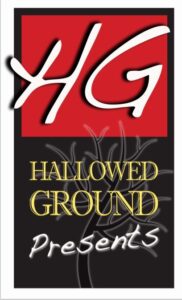 HALLOWED GROUND PRESENTS
September 20, 2020
Be moved by the celebration of life and the legacy of the land with 75 minutes of music, song and spoken word. Audiences will connect with the performers in person through a limited number of socially-distanced parking spots at an undisclosed location in NE Portland. The rhythm and beats will be heard far and wide as our broadcast partner X-Ray FM simulcasts the show on the radio and live-streamed audio.