SOCIAL JUSTICE THEATRE PROJECT
Calling all highschool student changemakers, theatre and visual artists, video editors, and revolutionaries:
How do we show up for our communities? How does art inspire change and revolution? 
The Social Justice Theatre Project makes space for students to critically examine how social justice shows up in their own schools, local communities, and the world at large. We believe you, Gen Z, will have the biggest impact on inspiring change in our world and, quite literally, we want to give you the stage to do it.
This is about more than putting on a play! We encourage you to share ideas, to challenge assumptions, to listen deeply, and to question societal norms through research, creative collaboration, and multimedia performance. All students can contribute both off-stage and on-stage in whatever way best serves them: we strongly believe participation is a spectrum and every voice is necessary to create both art and change. 
This year, we are opening up this program for high school students in the Portland metro area to register individually as part of a Portland Playhouse Company. Rehearsals will be a hybrid of virtual and in-person sessions taking place with necessary safety precautions at Portland Playhouse. There is a sliding scale participation fee and no one will be turned away for lack of funds. 
Participants will meet in the early evenings on Tuesdays and Thursdays from April 27th to June 17th. The first meeting will be held on Tuesday, April 27th from 4:00-5:30pm. Interested participants should register online here by Monday, April 26th to receive a Zoom link the morning of April 27th to our first virtual meeting.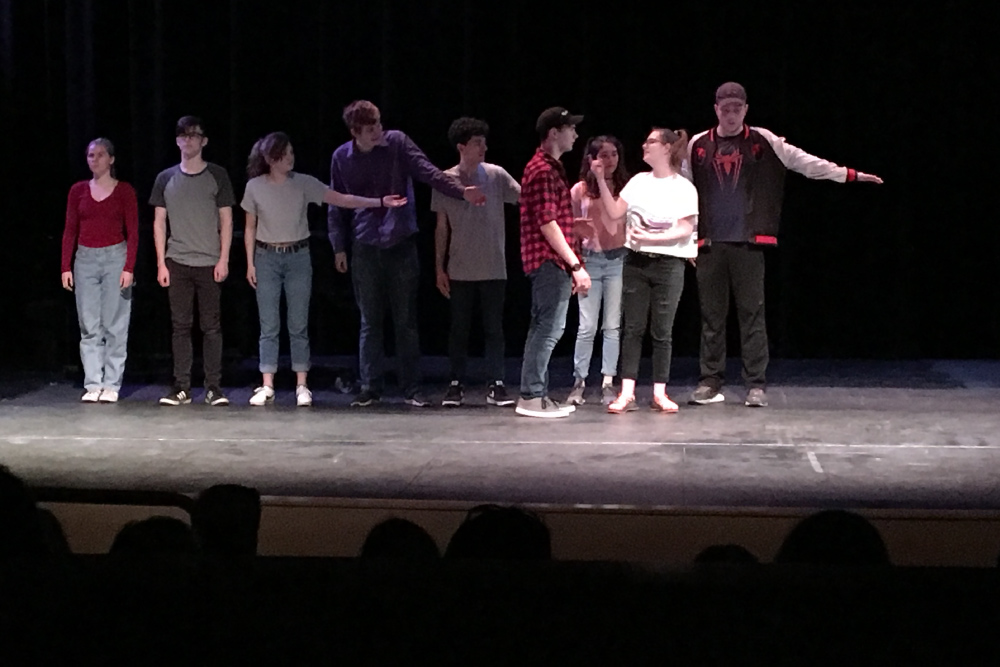 How do we talk about social justice? How do we define it? How do we take ACTION? The program allows students to do all of these things through the power of investigation, imagination, and research.
Students will create devised work that asks the audience to take their own action as a response to what they see.  Led by dedicated teaching artists, the program seeks to create a visceral response to understanding more about a certain topic.
INTERESTED IN GETTING YOUR SCHOOL INVOLVED?
We offer a Fall Festival of Shakespeare for middle school and high school students, and Spring Social Justice Theatre Project for high school students.  Contact us today for more information.