Directed by Lou Bellamy
Starring Lester Purry
presented in cooperation with Penumbra Theatre Company
January 21 – February 27, 2022
Lester Purry and Lou Bellamy return to the Playhouse for Thurgood – the inspiring story of the first African-American to sit on the Supreme Court of the United States. From his early days as a civil rights lawyer arguing the landmark case of Brown vs. Board of Education to the end of institutionalized segregation, Thurgood spans the impressive 58-year career of Justice Thurgood Marshall all the way to his appointment to the highest court in the land.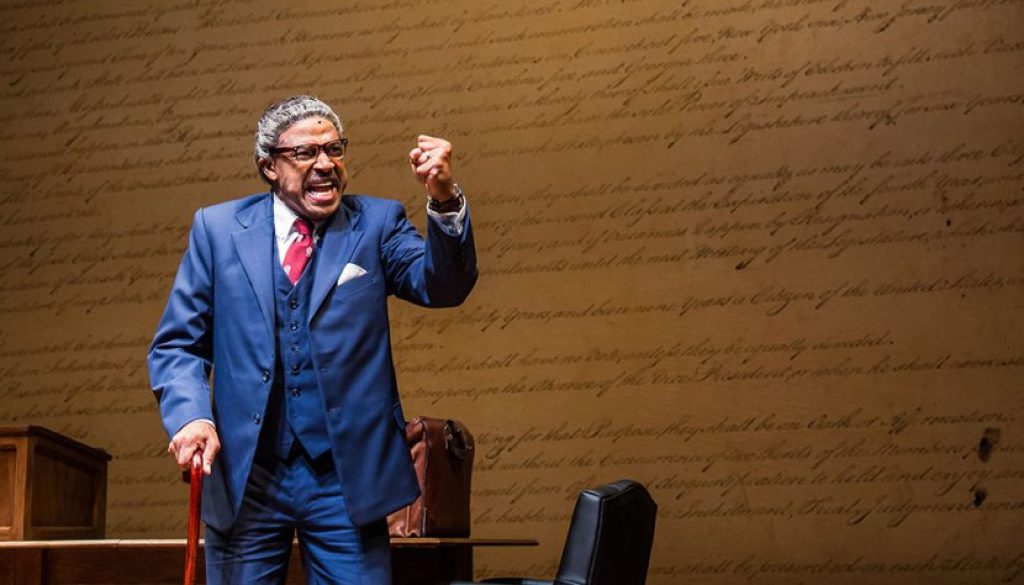 Lester Purry as Thurgood Marshall in Geva Theatre's production of Thurgood. This and above photo courtesy of Goat Factory Media Entertainment.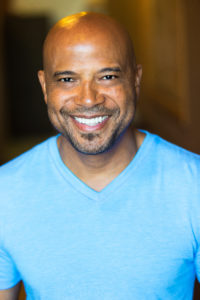 Lester Purry returns to Portland Playhouse after appearing as the volatile Troy Maxson in August Wilson's Fences. He has performed in regional theatre across the country. He was  Othello in Othello, Augustus Newcastle in The Darker Face of the Earth and Lester Mason in The Big White Fog, all with The Guthrie Theatre. A long time company member with Penumbra Theatre, Purry has played the roles of Cory in Fences, Clay in Dutchman, Hambone in Two Trains Running, Lymon in The Piano Lesson, Hedley in King Hedley II, and Booster in Jitney, to name a few. At Baltimore Center Stage, Purry was Marvell Thunder in Thunder Knocking on the Door, as well as King of the Hill in You Can Stop On a Dime. He played Lymon the The Piano Lesson, Scarus in Antony and Cleopatra, and Mordred in Camelot at the Alabama Shakespeare Festival. Purry performed at Philadelphia Theatre Company as Floyd Barton in Seven Guitars, Arizona Theatre Company as Wolf in Two Trains Running, and as Troy Maxson in Fences at Portland Playhouse, Palm Beach Dramaworks and Los Angeles Performing Arts Center. He also played the role of Aslan in The Lion, the Witch and the Wardrobe at Children's Theatre Company. Thurgood at Geva Theatre Center. Most recently as Charles at South Coast Repertory in Fireflies.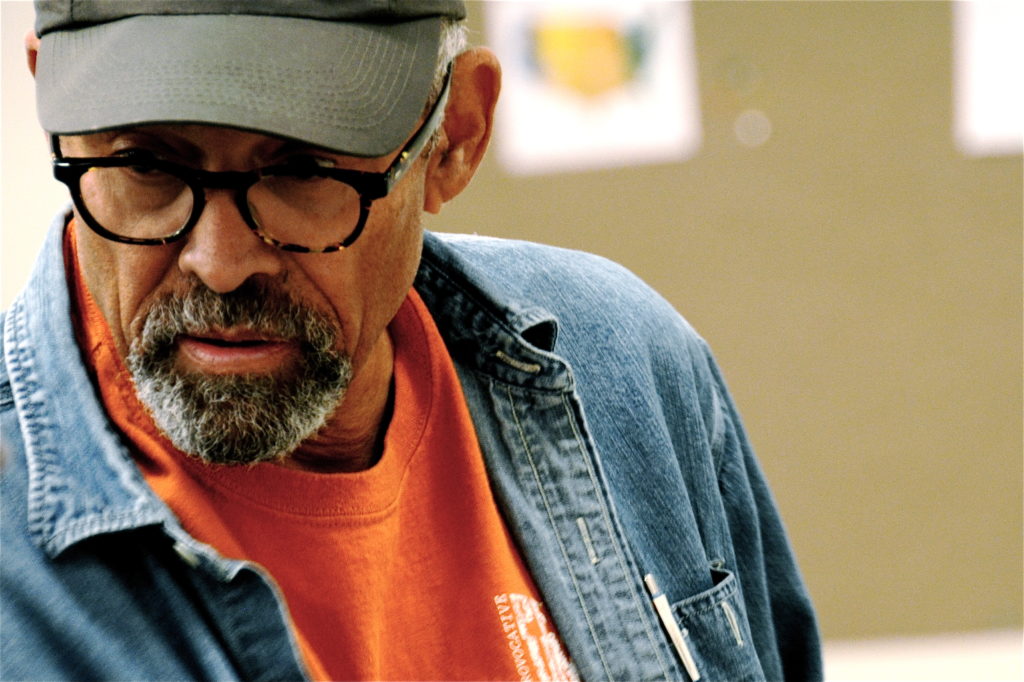 Lou Bellamy (Director) is the founder and artistic director emeritus of Penumbra Theatre. During his 40 year tenure, Penumbra evolved into one of America's premier theaters dedicated to dramatic exploration of the African American experience. Under his leadership, Penumbra has grown to be the largest theater of its kind in America and has produced over 40 world premieres, including August Wilson's first professional production. Bellamy and Penumbra are proud to have produced more of Mr. Wilson's plays than any theater in the world. Bellamy is an OBIE Award-winning director, an accomplished actor, and for 38 years was appointed as an Associate Professor at the University of Minnesota in the Department of Theatre Arts and Dance.  Mr. Bellamy most recently directed Penumbra's productions of Pipeline and Brothers Paranormal. Directing credits outside of Penumbra include plays at Indiana Repertory Theatre, Oregon Shakespeare Festival, South Coast Repertory, Arizona Theatre Company, Denver Center for the Performing Arts, Penumbra Theatre Company, Signature Theatre, Cleveland Playhouse, Guthrie Theater, Kennedy Center for Performing Arts, Geva Theatre, Kansas City Repertory, Gem Theater, Round House, and Hartford Stage.