Directed by Lou Bellamy
Starring Lester Purry
Tuesday- Friday, Apr 7-10: Preview performances. Tickets just $19!
Saturday, Apr 11: Opening Night. Tickets – $55. All Opening Night patrons are invited to the post-show reception with the cast, creative team, and crew.
Wednesday, Apr 22: ASL Interpreted performance. Tickets – $25.
Lester Purry and Lou Bellamy return to the Playhouse for Thurgood – the inspiring story of the first African-American to sit on the Supreme Court of the United States. From his early days as a civil rights lawyer arguing the landmark case of Brown vs. Board of Education to the end of institutionalized segregation, Thurgood spans the impressive 58-year career of Justice Thurgood Marshall all the way to his appointment to the highest court in the land.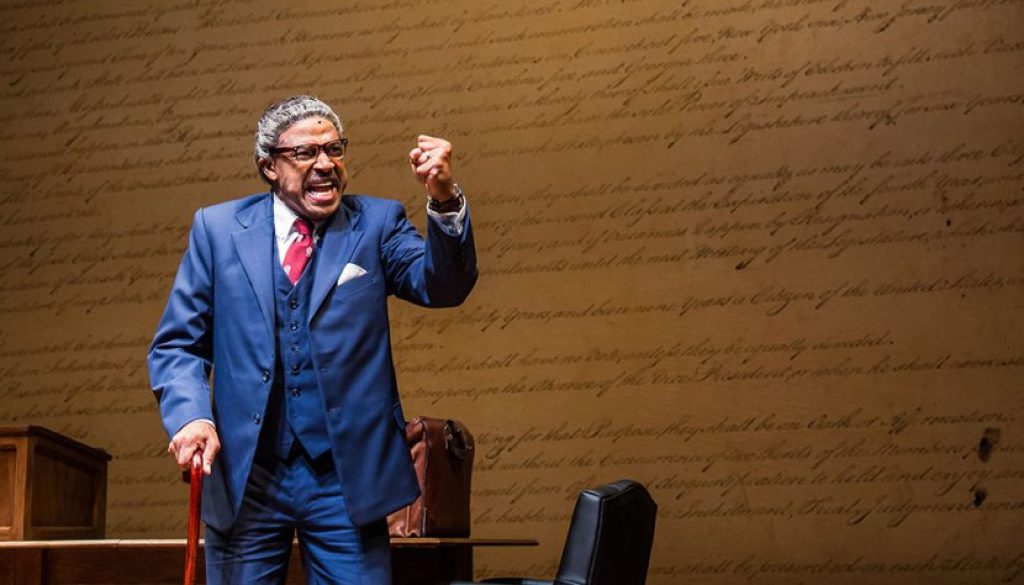 Lester Purry as Thurgood Marhall in Geva Theatre's production of Thurgood. This and above photo courtesy of Goat Factory Media Entertainment.