Bella: An American Tall Tale Bios
Danielle M. Barker, aka Dani B, is thrilled to be making her theatre debut at Portland Playhouse, and is so excited to be playing the role of Bella, in Bella: An American Tall Tale. Dani was born in Fort Lauderdale, Florida. She moved to Portland in 2015 to pursue a career in jazz music. She began her musical journey at Portland State University under the direction of Darrell Grant and Jeff Baker. Shortly after arriving Dani appeared alongside Portland's very own MJ New Quartet, was a featured artist at the Portland Jazz festival and the 20th Annual Gospel Christmas, she has also obtained experience as a talent and stage manager for the Portland Night Market. Dani credits Sarah Vaughan, Roberta Flack and Billie Holiday as people who've influenced her powerfully unique soulful sound. You can follow Dani's music and work on Instagram by following @danidangerzone.
Lauren Steele

Aunt Dinah / Ida Lou Simpson
Lauren Steele is an actor, writer and musician from Portland, Oregon. She graduated with a degree in Theatre from Southern Methodist University in 2019 with awards for excellence in Performance and Playwriting. Since then you may have seen her in the first two installments of the Queen's Girl trilogy at Clackamas Repertory Theatre for which she won a Drammy for best solo performance.  Lauren recently released two new singles, titled Nighttime Friends and Give Yourself Grace, and began working on a full length album of original music with the local label People Music, set to release this summer. You may have seen her performing under her musical stage name Lo Steele, at venues like The Aladdin Theatre, Mississippi Studios, Doug Fir Lounge and 1905. Check out Lauren's Instagram, Youtube and TikTok channel @losteele to keep up with her music and upcoming performances.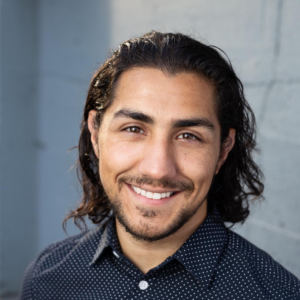 Matthew Sepeda

Diego Moreno / CP Conyers
Matthew is so excited to be a part of his first show with Portland Playhouse. Bella: An American Tall Tale is such a fun, beautiful, bootylicious show and he is very honored and proud to be a part of it. A few other roles/shows he's been proud to be a part of are Leaf Coneybear in 25th Annual Putnam County Spelling Bee with The Anonymous Theatre Company as well as Septimo in Wolf at the Door and Bartolome the Cat in Alebrijes with Milagro. Matthew would like to thank his lovely friends and cast mates as well as everyone else that helped in the process. Their support and hard work has been instrumental in creating this amazing show. Thank you everyone for coming to see and support it and please enjoy!
Theodore Sapp* (He/Him) is making his Portland Playhouse debut. Regional Credits: The Amen Corner (Shakespeare Theatre, DC), A Gentleman's Guide to Love and Murder (Virginia Repertory Theatre), The Mountaintop (Winnipesaukee Playhouse), The Color Purple, The Hunchback of Notre Dame (Riverside Dinner Theatre). Other Credits: A Midsummer Night's Dream (Shakespeare Opera Theatre; SAS Performing Arts Co.), Anything Goes (Little Theatre of Alexandria); and a host of other credits. Podcast Credits: Sugar Maple (Spotify), Not for the Masses. Film/TV: The Handler II; Behind Church Doors; The Spook Who Sat Behind the Door (Hulu). Theodore thanks the Cast and Creative Team for their camaraderie, faith, and hard-work through this process. He would also like to extend gratitude to family, Aryn, Cadbury, and friends for their support on this journey.
Isabelle Jennings Pickering (she/her/hers) – Gabriel, Scootah. Isabelle is so grateful to play with this incredible team of artists! Special thanks to Damaris, Chika, Julana and the entire creative team for giving her the opportunity to help tell this story. Isabelle is a  Portland Playhouse Season 14 Acting Apprentice. Recent credits include Titus Andronicus, A Christmas Carol and Barbecue. She holds a BA in Musical Theatre from American University, with additional training from the British American Drama Academy. All love and gratitude to her parents, dear friends, the Playhouse, and her Apprentice cohort for making it all possible. See more at isabellejenningspickering.com.
Brian Burger is thrilled to be making his Portland Playhouse debut with such a talented group of people! Brian received his B.A. in Drama from the University of Portland in 2011 and completed his Acting Apprenticeship at Florida Studio Theatre the following year. Since returning to Portland, he has been seen with many local companies, including Portland Center Stage, Lakewood Theatre Company, and OPS Fest, with whom he is an Associate Artist. Brian recently understudied the role of Saul in PCS and ART's joint production of The Great Leap. Prior to the pandemic, he was most recently seen as Eddie/Dr. Scott in The Rocky Horror Show at Lakewood (BroadwayWorld Nomination for Best Featured Actor in a Musical) and as Nicky/Trekkie Monster in Avenue Q with Enlightened Theatrics in Salem. Much love to his family and friends, especially Jessie, Hannah, and Bryan!
Anthony Michael Shepard+ iis a Portland Playhouse Apprentice, a former Black Theatre United Early Career BIPOC Theatre Maker (Williamstown Theatre Festival), and a graduate of the Jeanine Larson Dobbins Conservatory of Theatre and Dance. Anthony has appeared in shows such as Unlimited: The Music and Lyrics of Stephen Schwartz, A Raisin in the Sun, Aint Misbehavin, Othello, Our Town, The Last Days of Judas Iscariot, and most recently; Titus Andronicus (Portland Playhouse). Anthony usually spends his days clacking away and his nights performing or scheming – he is so grateful to the Portland Playhouse for this opportunity. As always Anthony thanks his friends and family for supporting him through it all.
Portland Native Kristin Robinson began her theater training at Jefferson High School in North Portland, Oregon.After graduating she attended a few years of higher education in the Northern California Bay Area and took many years away from the stage. Kristin returned to Oregon and began poking her head out in various community productions around the city. This Eventually led to her involvement in her OTAS award winning role as Deloris Van Cartier in Lakewood Theaters 2018 production of Sister Act. Later that fall she was cast as Lorrell Robinson in Stumptown Stages Dreamgirls and the following spring went on to earn PAMTA and Drammy accolades as a part of the award winning cast of Crowns here at Portland Playhouse. After a short stint performing as a lead ensemble member with the American queen Steamboat company in New Orleans, Louisiana. She returned to the PNW to navigate the new normal during the pandemic. She is now emerging back into live theater and is extremely honored to not only be returning to the stage, but to be returning to Portland Playhouse for this culturally beautiful and joyous production
Kimo is thrilled that Bella: An American Tall Tale is his first show at Portland Playhouse. Kimo is a PDX native and studied Drama and Theatre at University of Portland. Some of his favorite past shows are Cabaret (Fuse Theatre Ensemble), Cinderella (Northwest Children's Theatre), and American Idiot (Triangle Productions). When not on stage or at work, Kimo enjoys adventuring around the Pacific Northwest and adding more plant babies to his collection. 
Jasmyn Tilford+ hails from Kansas City, Missouri. She is a recent graduate of Howard University's Theatre Department, where she received her BFA in Theatre. During Jasmyn's matriculation at Howard she majored in Theatre Arts Administration and minored in Classical Voice. You may have seen her previously on the Portland Playhouse stage as Dick Wilkins and Edna in A Christmas Carol. Other roles of hers include Willow Gravis in Retribution,  Peace/Chorus in Lysistrata, and Audrey in Little Shop of Horrors. She thanks her friends and family for their continued support and love towards her career, passions and artistry. And she thanks this marvelous cast, crew and creative team for this incredible experience. "It's not the load that breaks you down, it's the way you carry it." -Lena Horne
After making his Portland Playhouse debut earlier this season portraying the Ghost of Christmas Present in A Christmas Carol, Tyler is thrilled to be back once more. As an actor, Tyler has been seen on stage at companies such as Portland Center Stage, Artists Repertory Theatre, Broadway Rose Theatre Company, and many more. Additionally, as a playwright, some of his most notable works include The Marks You Leave which, produced in part with Ronnie Lacroute, premiered at the 20th Annual International New York Fringe Festival, and his newest piece Even Faster than a Blink, which will receive its first public reading this summer (soon to be announced!) Special thanks to this beautiful Bella company! Tyler is a proud member of AEA, and The Dramatist Guild of America. Find me on Instagram @t.andrew.jones.
LaRhonda Steele, a Blues and gospel singer and songwriter, is recognized as one the region's best rhythm and blues vocalists. She has been dubbed "The First Lady of Portland Blues"— a title of leadership that she lives up to as she shares songs that carry forth directly from her soul and spiritual life-force. She currently fronts the LaRhonda Steele band, is music director of the non profit Portland Interfaith Gospel Choir, music director of Portland Center for Spiritual Living. 2021 Recipient of Oregon Folklife Networks Traditional Arts Apprenticeship Program award, 2020 inductee into the Oregon Music Hall of Fame (ceremony delayed COVID 19); 2018 Cascade Blues Association Hall of Fame. 2016-2018 Cascade Blues Association Best Female Vocalist Muddy Award. LaRhonda's voice can be enjoyed on recordings of national and international artists; Gino Vannelli, Curtis Salgado, Lloyd Jones, Mary Flower, Norman Sylvester to name a few. LaRhondas Discography: Artistic Differences; My Soul's Song; Rock Me Baby; Yes Please and Song's of Freedom.
Damaris Webb is a theater maker as social justice advocate. She has created new works for the stage with diverse communities around the US and internationally; her work lives in the intersection of contemplative dance, improvisational performance art, and contemporary theater. Ms Webb is the co-director of The Vanport Mosaic: a multidisciplinary non-profit, dedicated to presenting, celebrating and preserving the silenced histories around us in order to better understand our present and create a future where we all belong. Recent Portland directing credits include Queens Girl in Africa (Clackamas Rep), Martha Bakes: a Biography of a Revolution and Insurrection that Never Happened (Vanport Mosaic), You are Here (co-director Third Rail), Pipeline (Portland Playhouse/Confrontation Theater) and SOUL'D: the economics of our black body (The Project/Vanport Mosaic). Ms Webb holds her MFA in Contemporary Performance from Naropa University, her BFA from The Experimental Theater Wing of New York University and is a proud graduate of Jefferson High School.
Chika Kaba Ma'atunde, formally Carlton Leake, was a student of Dr. Lulah Hedgeman (PBUH) and Prof. Merle Gartrell (PBUH), and apprentice of Willie "Jimmy" Joy, Jr.  . Chika began his professional career at the age 14 when he played bass guitar for Erma Clanton's theatrical production An Evening of Soul. During his career, he has assumed the role of a actor/singer, musician and/or musical director for many shows including, Dreamgirls, The Wiz, West Side Story, Spunk, Sophisticated Ladies, Blues in the Night, Cabaret, In The Heights, Simply Simone, Ain'tMis'Behavin and Five Guys Named Moe. Chika's career highlights include his work as guest composer for the Columbus Symphony Orchestra's Christmas Concert (Columbus, GA), where four compositions from his Christmas Cantata, The Savior Has Come, thrilled audiences in 2001. Chika composed the original score for Blair Underwood's movie short The Second Coming. His own musicals (Music, Lyrics and Book) includes the Vietnam War soldier story Two Wars, The Twelve Ways of Christmas, Nkosazana: The African Cinderella, Djembe and the Forest of Christmas Forgotten, Journey of the Son, and Golden Fruit, an musical adaptation of the children story The Pied Piper. Recently, Chika took a journey back to his childhood as he composed the music to Sesame Street's "T is for Train" segment.
Julana Torres is a multifaceted national artist with an extensive career in music, theatre, and dance. In 2016 she returned to Portland's theatre community after a 15-year hiatus to teach for Portland Public Schools where she founded the full-time dance program for Franklin High School. Since returning, she has appeared in numerous productions including Crowns (Portland Playhouse), Cop Out (Red Door Project), Between Riverside and Crazy (Artist Repertory) Water by the Spoonful (Profile Theatre), and starred in the first-ever revival of one-woman show Mala (Coho) by Melinda Lopez. Additionally, she has been nominated twice for Best Actress by the Portland Drammy Awards, and co-starred in Netflix's Trinkets and feature film Losing Addison. Julana can also be seen performing around town with her own 10-piece Salsa band, La Colorá. 
Carl B Hamilton is a designer based in Portland who has spent over the last decade designing sets for five feature films at Laika studios. Before getting into film he worked in London as a Designer on The Great Game (traveled to the Shakespeare in DC, The Skirball Theatre in NYC, The Guthrie in MN, and Berkeley Rep.), The Cherry Orchard Sequel at La Mama Theatre in NYC, and Othello at the Kennedy Center. In Portland he has worked at Artist Rep for two seasons of shows along with The NW Children's Theatre, Profile, and Bag & Baggage.
Wanda Walden is an award winning Costume Designer with an extensive amount of credits.  Portland Playhouse: Barbecue, Pipeline, The Wolves, Crowns, How I Learned, What I learned. Artist Repertory Theater: The Children,Indecent, Skeleton Crew, It's Wonderful Life/Radio Play, An Octoroon, We are Proud to Present.  Portland Center Stage: Gem of the Ocean, African Mean Girls. Portland Opera: The Central Park Five. Van Port Mosaic:  Panther, Martha Bakes, Soul'd, Cottonwood in the Flood, Left Hook. Wanda is Resident Costumer for PassinArt Theater credits includes Neat, The No Play, Black Nativity,  Two Trains Running, The Gospel of Loving Kindness, Smoldering Fires. Clackamas Repertory Theater: Queen Girl in Africa. Oregon Children's Theater: Last Stop On Market Street, The Journal of Ben Uchida.  In this Corner/ Cassius Clay. Profile Theater: The Oldest Profession, Fires in the Mirror, Mother Courage, Ruined, The Secretaries. Coho/ Media Rites: Brothers Paranormal.
Blanca has a degree in Architectures from Del Valle de Mexico University, was a Banff Center Inter (Canada), and worked with the National Institute of Fine Arts for over two decades (Mexico City). She is also a set Designer, Producer manager, play Right, tour Manager, and International Technical Director. Notable shows include: Faust (Brooklyn Academy of Music, N.Y ) and Hamlet ( Cadiz Spain ). Other credits: Broken Promises, Contigo pan y Cebolla, El muerto Vagabundo and Astucias (Milagro); Bicycle Country (Aurora Theatre, Lawrenceville, G.A.); An Octoroon, A Doll's House Part 2, La Ruta (Artist Repertory Theatre); THE TAMING (Coho Theatre Portland, Oregon); In The Next Room (Portland State University); Men on Boats (Willamette University, Salem); Jump(Confrontation Theatre); Mother Courage and Ruin (at Imago Theatre with Profile Theatre); Measure of an Innocent (Bag & Baggage). 2020, 2 participation in digital soliloquies as a writer with Bag and Baggage, 1 participation as an interpreter with The Mercury (digital); company of the artistic repertoire theatre.
Bei is overjoyed to be back in the Portland Playhouse. She is a scenic artist and propmaker who is excited to make her prop design theater debut for Bella: An American Tall Tale! Some of her favorite projects include, Don't Hug Me and Loch Lomond at Broadway Rose Theater Company, The Found Dog Ribbon Dance at CoHo Theater and Amazon Prime's Somebody I used to Know. She thanks her husband for being the greatest support in her pursuit of art.
Riley is a Latina storyteller, actor, dancer and stage manager. Working mostly behind the scenes, she helps facilitate and organize new works within the fat, queer, and BIPOC communities in Portland. Some of her favorite credits include dancing in Weighted Bodies, producing music videos for Kingsley and co-writing Not Coming Back – a comedy music video- with her best friend. She is a producer and deviser with Kryptic Films. She is incredibly proud of Kryptic Films newest work Dearest Eva that will be premiering later this year. She is currently a production mentee with The Vanport Mosaic. She is thankful to be returning to the Portland Playhouse for Bella: An American Tall Tale. 
Keela Johnson, MCR, is a Cultural Competency and Creative Consultant, as well as an educator at Portland State University, who specializes in institutional, structural, and inter/intrapersonal oppressive ideologies, frameworks, policies, and narratives. Her work over the past six years with Portland Playhouse has consisted of providing workshops and training for staff, critical dialogic spaces for the greater community and critical dialogic spaces for affinity groups. Her most recent work with the Playhouse was providing support, feedback, and trauma resourcing knowledge and techniques in the Triggered Life Post-Performance space.
Kamryn Fall (she/her) is a filmmaker, director, and dancer. She works with theaters, musicians, and artists to explore the ways art and technology support each other. She produced and directed the one act Most Massive Woman Wins in March of 2019. In 2020 she created a series of music videos for Kingsley's upcoming album to highlight Black joy and magic. Previously, she completed a fellowship in the pilot year of Open Signal's Black Filmmakers Initiative. She is currently in post-production for the limited series Dearest Eva, a project of love that highlights Black joy and tells an un-historical story of Victorian romance. This project was a Kryptic Films LLC production, which Kamryn founded as a director and editor, for the purpose of community centered art. 
Thyra Hartshorn is a production manager, stage manager and technical director. Her training includes an MFA in production and design with a concentration in stage management from the University of California, Irvine, as well as almost two decades in ballet production. Thyra has toured and worked with companies around the world including San Francisco Ballet, American Ballet Theatre and the Bolshoi Ballet. Locally she's also worked with Oregon Ballet Theatre, Profile Theatre, White Bird, Portland Taiko and Northwest Dance Project. Thyra has taught high school stagecraft as well as college-level stage management locally.  
Genesis (she/her) is a Season 14 Portland Playhouse design and production apprentice. She studied at California State University Long Beach and received her BA in Technical Theatre. She is an aspiring stage designer and loves to take on new challenges in all areas of production. She is excited for Bella: An American Tall Tale as it is her first time taking on the role as Assistant Stage Manager.
Viola Is pleased to be back at Portland Playhouse, as the Assistant Costume Designer for Bella: An American Tall Tale. Most recently, she worked with The Playhouse as Costume Designer for Titus.. Her last shows were with Canon Shakespeare Theater Company in their production of Hamlet,  JUMP with Confrontation Theatre in collaboration with Milagro Theater, and The Complete Works of Shakespeare -Abridged with Experience Theater. Other collaborations include work on an independent film called Gone Two, and many other theater productions around the Portland Metro area. When she isn't busy sewing in her dream studio, she and her husband Steve enjoy spending time with their daughter Stephanie and granddaughter Naomi, going to live theater and Broadway productions, traveling, antiquing, and spending quiet time at the beach. She is the owner of Everybody's Beautiful, Sewing, Tailoring and Alterations, and PanAfrican Hip, an Afrocentric menswear line that was featured in the Spring 2020 edition of Africa Imports – Authentic African Fashions & More, a patent pending inventor, and she holds a Master's Degree in Music Education from Lewis & Clark College, and a certificate in Apparel Design from the Portland Fashion Institute.
Maia Denzler, originally from Oregon, is currently working on finishing up her degrees in Theater Arts and Music Composition at Portland State University. She is excited to continue her theatrical education with the Portland Playhouse Apprentice Program. Her previous theatrical work has largely been in costuming, examples of which can be found on her website, maiadenzler.com.