education & community
IMPACT
Portland Playhouse encourages students of all ages to explore human behavior in a safe and nurturing environment. We commit ourselves to strengthening the voices of tomorrow through immersion in the dramatic arts by providing a visceral learning experience. We do this by utilizing Shakespeare text, Viewpoints, yoga, voice work, actor/director collaboration, and individual mentorships in all areas. Our programs build confidence and self esteem, challenge and examine social perspectives, foster relationships through artistic collaboration, and create empathy through storytelling.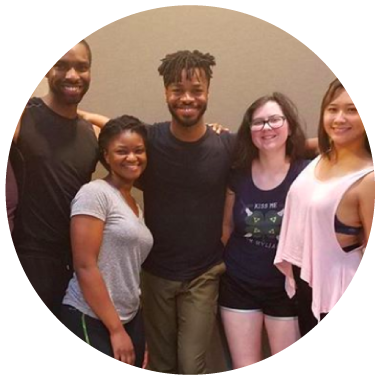 Providing professional experience and training for emerging artists both on stage and off.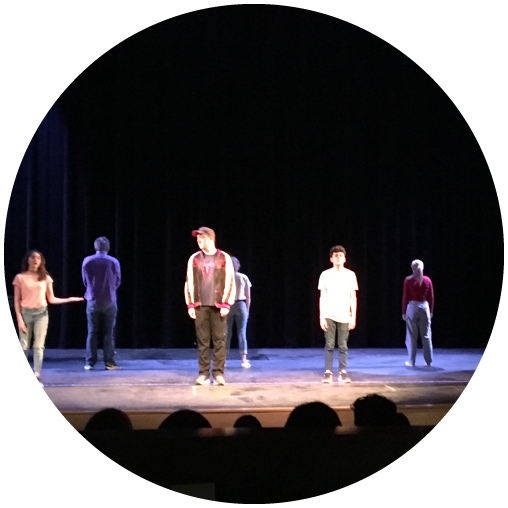 Connecting students with a community that extends beyond their school walls.
Inspiring middle and high school students to produce and perform the work of Shakespeare.
Portland Playhouse has provided learning experiences at the following:
Alder College
King Elementary
Jefferson High School
Franklin High School
De La Salle North Catholic High School
Trillium Charter School
Fort Vancouver High School
Hudson's Bay High School
Catlin Gabel School
Cleveland High School
Ridgefield High School
Lincoln High School
Sauvie Island Academy
Da Vinci Arts
Quatama Elementary
George Fox University
Coffee Creek Correctional Facility
Grant High School
Rex Putnam High School
Roosevelt High School
Sabin School
St. Andrew Nativity School
H.B. Lee Middle School
Arts & Communication Magnet Academy
Boise-Eliot Elementary School
Lake Oswego High School
Lakeridge High School
Oregon Episcopal School
Metropolitan Learning Center
Reed College (Dance Department)
Willamette University (Theatre Department)
Harriet Tubman Middle School
INTERESTED IN GETTING YOUR SCHOOL INVOLVED?
We offer a Fall Festival of Shakespeare for middle school and high school students, and Spring Social Justice Festival for high school students.  Contact us today for more information.
Thank you to these funders of our education programs