SEASON 14
APPRENTICE COMPANY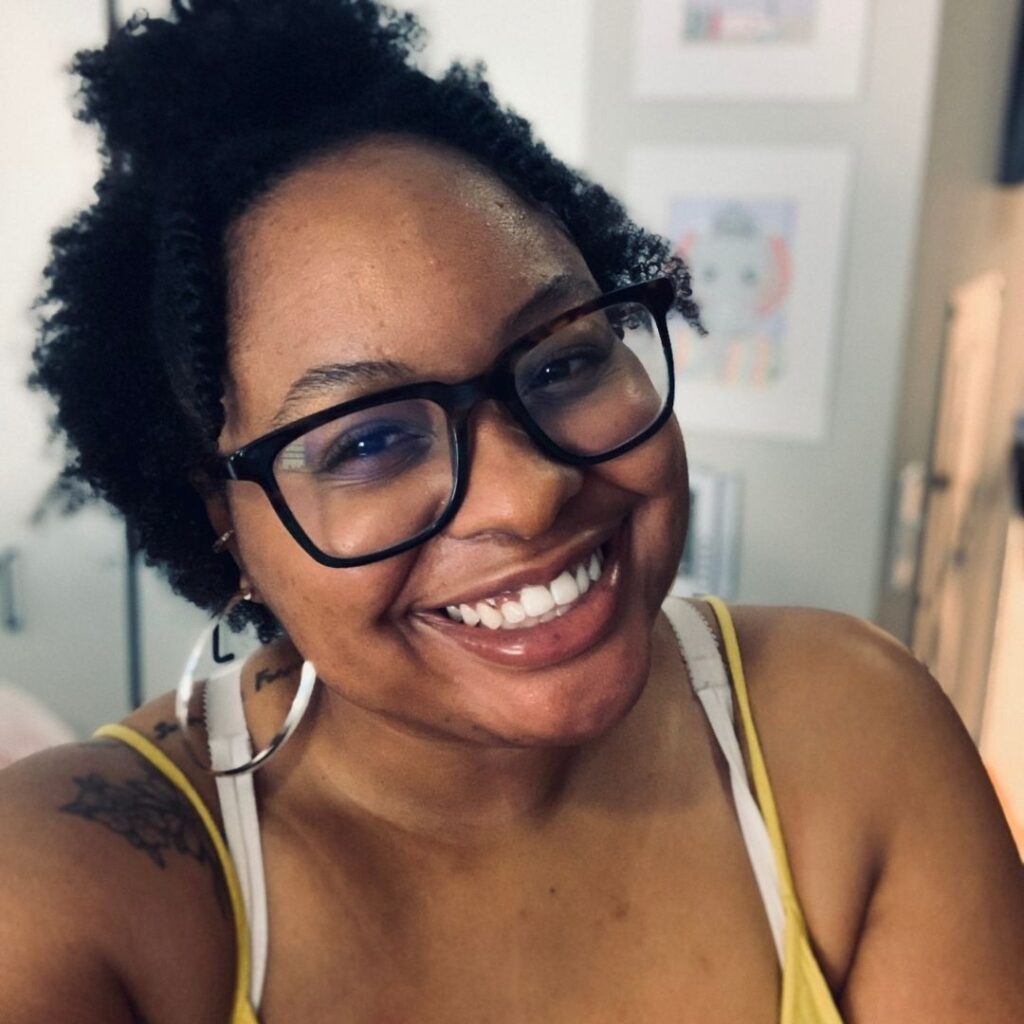 (she/her/hers)
Hello, my name is Ashlee Radney. I'm 26 years old and I'm originally from Denver, Colorado. Fun fact, I moved to Portland because I really liked the show Portlandia. I'm truly happy & thankful for moving to Portland because of all the opportunities it's provided to me. I've been studying Acting & Writing for 4 years at Portland State University, but feel like I got my start when I was kid. My brothers and I would take the family video camera, and create magical stories & adventures. I always played the princess. This playful imagination gave me the drive to pursue theater. I hope to  own a production company and produce my own written work. I want to be able to share that adventure I experienced as a child with others.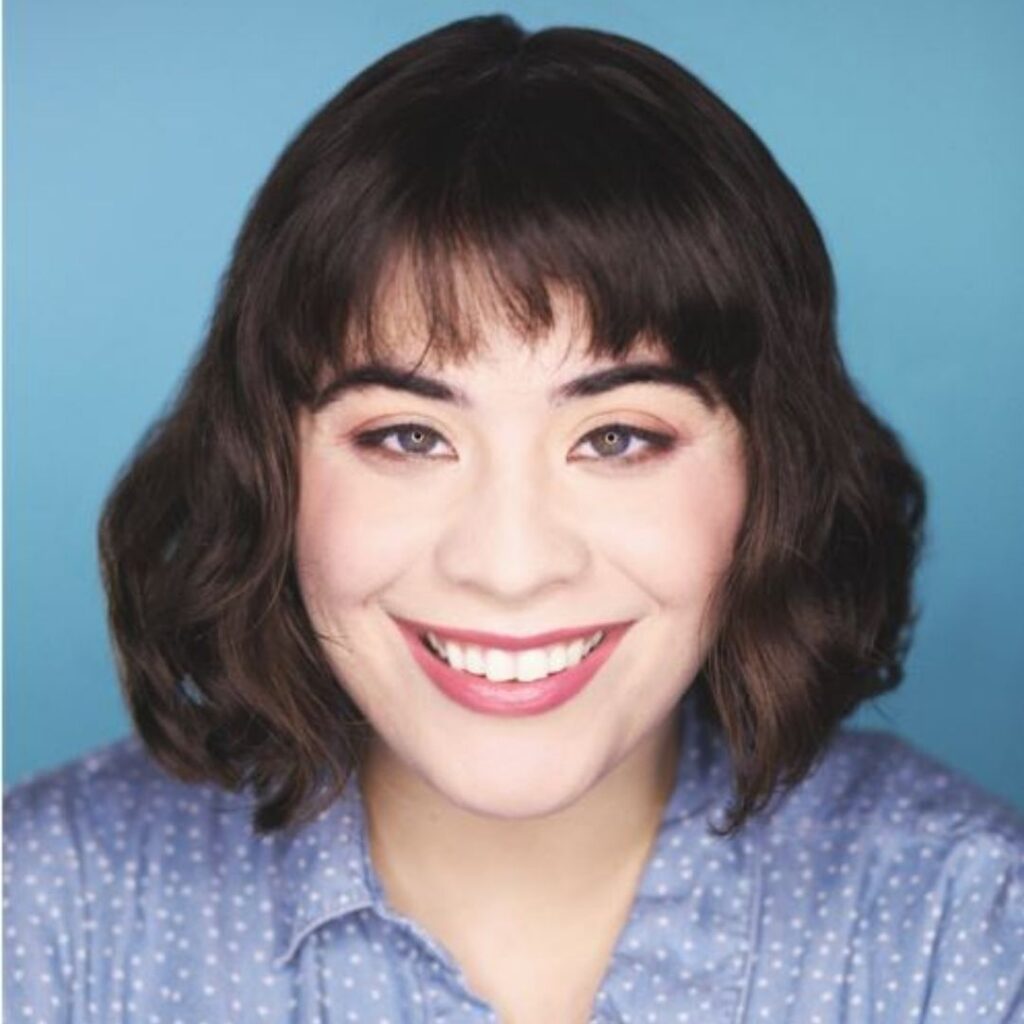 (she/her/hers)
I'm an actress from a small town (technically a village) in Western New York called  Medina.  For those of you wondering where is that!? You're not alone but, don't worry I've got you covered! Medina is in between Buffalo and Rochester, NY.  I recently graduated  from the University At Albany where I earned a BA in Theatre with a  minor in English. During my time at UAlbany I was seen onstage as LT. Dawes (and a convict)  in Our Country's Good. And lended a hand off stage in marketing, dramaturgy and costuming (dresser). Most of the time doing these jobs for multiple shows at the same time with acting, directing, Shakespeare, and theatre history classes in between! Thank you  Portland Playhouse for welcoming me with open arms.
(she/her/hers)
In 2018, Genesis took her first stagecraft course, thus blossoming her passion for the backstage magic of live theatre. Genesis will be graduating in the Fall of 2021 from California State University Long Beach. She will be receiving her BA in Technical Theatre. She is an aspiring stage designer and through her creative processes—sketching, painting, listening to music—she is able to be in the zone and brainstorm potential design concepts. She is excited to learn and grow more at the Portland Playhouse!
(she/her/hers)
Maia Denzler is a costume designer and technician from Oregon. She will be graduating from Portland State University in December with her BA in Theater Arts, BM in Music Composition, and University Honors and is excited to be continuing her theatrical education with Portland Playhouse. Previously, Maia has worked extensively on plays, musicals, and operas, but she is always looking to learn something new about costuming. At present what is manifesting is the building of an 18th century wardrobe which utilizes period-appropriate hand sewing techniques.
(he/him/his)
I am a 22 year old performer/writer from Manteca, California. I am set to graduate from Southern Oregon University with a BFA in Performance Theatre this Fall. I first experienced theatre after attending the Oregon Shakespeare Festival in 2014, and have been in love with acting and theatre ever since. I'm always striving to learn and improve my performance and technical abilities and am always up for a new experience. I also enjoy writing whether it be poetry/scripts and I hope to publish some of my writing someday.
Isabelle Jennings Pickering
(she/her/hers)
Isabelle is an actor, educator and theatre creator from San Diego, CA. She graduated with her BA in Musical Theatre from American University in Washington, DC. While pursuing her degree, she studied classical acting at the British American Drama Academy in London. Additional training includes Overtures at Signature Theatre and foundational physical performance with Synetic Theatre. Isabelle has worked with local DC organizations such as DC Fringe, Unexpected Stage Co., and Trabajadores Unidos (United Laborers), where she assisted in the development and organization of the Trabajadores Unidos Theatre Project presented at the Venezuelan Embassy. Isabelle is passionate about theatre education for young people and strives to create and support theatre made by and for her local community. She is thrilled to be joining the Portland Playhouse Apprenticeship Class of 2021!
 (she/her/hers)
Jasmyn Tilford is a recent graduate of Howard University's College Of Fine Arts Theatre Department. During Jasmyn's matriculation at Howard she majored in Theatre Arts Administration and minored in Classical Voice. The arts has been a key component of her life, which can be noted in her participation in dance teams, choir, and her pledging the Delta Nu Chapter of Sigma Alpha Iota. Because of her journey at Howard, Jasmyn was able to learn and gain a love of production and stage management. Being well rounded and educated in the arts and all its components has been an important factor in her drive towards her career endeavors, and what has brought her to Portland Playhouse. She looks forward to this next chapter in her life, and is blessed and thankful to Portland Playhouse for this opportunity, and her family and friends for their continuous support. She hopes that during this time she can work towards furthering the reaches of black women in production throughout her career. "It's not the load that breaks you down, it's the way you carry it." -Lena Horne
(he/him/his)
Anthony Michael Shepard is a graduate of the Dobbins Conservatory of Theatre and Dance. He has appeared in various productions such as: Aint Misbehavin, Unlimited: The Music and Lyrics of Stephen Schwartz, Maternal Negligence, A Rasin In the Sun, Othello, The Last Days of Judas Iscariot, Hair, Songs For A New World, Gianni Schicci, and more. Anthony is happy to be joining the Playhouse after a summer at the Williamstown Theatre Festival where he was part of inaugural cohort of the Early Career BIPOC Theatre Makers Program. You can usually find him singing or running around with a coffee in hand. As always Anthony would like to thank his community for their continued support.
(he/him/his, they/them/theirs)
Em VanVactor-Lee is an actor, educator, loud laugher, and coffee enthusiast from Minneapolis, Minnesota. Em has a particular passion for consent education and advocating for emotional as well as physical safety in the rehearsal room (and beyond!). In 'The Before Times' Em spent a great deal of time studying Intimacy Choreography. They both lead and attended several workshops across the country, diving into this new and important field. After nearly two years away from live theater Em is excited to be lovingly brought back into the world of telling stories with bodies for bodies in a physical space, with the amazing folks at Portland Playhouse. They're anxious to learn and grow with this beautiful community.