JOY (COMES) IN THE MOURNING
Joy (Comes) in the Mourning
Nine days and nights of in-person and virtual interactive experiences exploring and celebrating the rituals of loss and grief – through dialogue, song, dance, music and food preparation tutorials from Portland Playhouse's Community Programs and Associate Artistic Director Ramona Lisa Alexander.
SEPTEMBER 10-18, 2021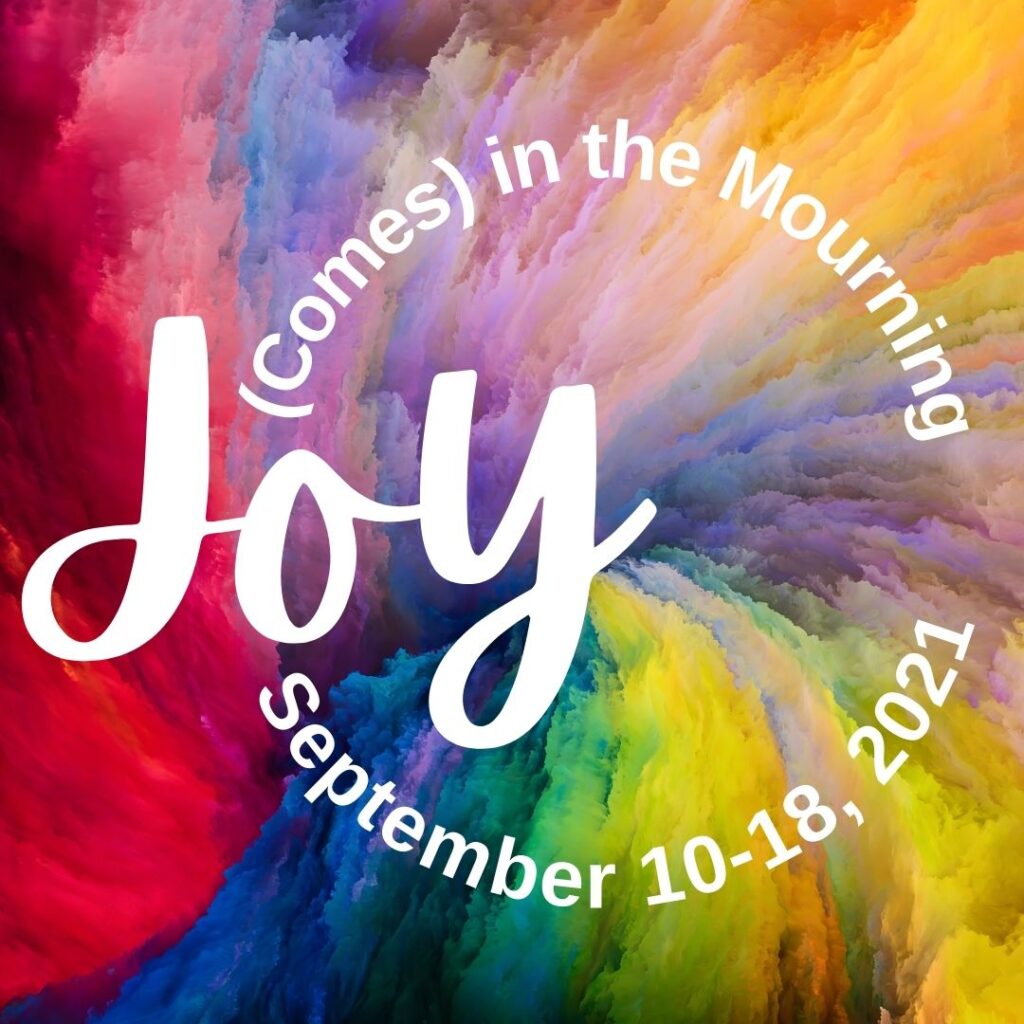 On social media, YouTube and in virtual conversations there's a common theme of frustration requesting-no begging -someone, anyone who has the power to "puleeeease throw 2020 away."
It's understandable given the dismal series of events that have taken place this year; the historic violence against Black bodies, the loss of lives from COVID-19 stretching into the millions worldwide, which has also disproportionately affected Black, Brown and Indigenous people of color, as well as the mental health repercussions on individuals and families during this pandemic.
During this time, the stunning visuals and sound of Beyonce's Black is King, served a greater purpose, offering glimmers of hope. This was a cathartic release for my spirit. Art can sometimes have that kind of effect on people. Is it enough to soothe the weary souls of the living? It feels as if we're still waiting to exhale, and lay [our] burdens down by the riverside.
Most of us are hurting, and experiencing the weight and complexities surrounding loss; albeit a loved one, a home, performance gig, political voice, finances. We cannot discard 2020 as if it never happened.
I've invited artists, healers, dancers, faith-based leaders, singers, musicians and community groups to join me in this moment to reconnect to mourning traditions and rituals, to share in the practices acknowledging loss of our contemporaries, to express our grief in an open and unrestrained way.
While this is not an answer to all of our woes, I would like to invite those of you so moved, to join us as we curate a sacred space to wail, release and mourn-unapologetically.




– Ramona Lisa Alexander
Community Programs and Associate Artistic Director
Thank you to supporters of
Joy (Comes) in the Mourning.