Performance Space and Marketplace
In this time of isolation, artists are still creating and connecting through their craft.  We're gathering performances, services, and products produced by Portland area artists (and a few from further afield) for you to enjoy, engage with, and support.
If you are a Portland artist who would like to be featured on this page, please email sarahbills@portlandplayhouse.org

Photo: From Anne Washburn's Mr. Burns, a post-electric play starring Isaac Lamb, Laura Fay Smith, Jenn Rowe, Tobias Anderson, Cristi Miles and Kemba Shannon. Photo by Brud Giles.
CORONA WORMHOLE PANDEMIC THINGY (Parts 1 and 2)
By Ashley Nicole Baptiste (Williams), Former Portland Playhouse Apprentice Company Member
While sheltering in place in her home in Jersey City, NJ, Ashley and director Michael Morgan Gyekye are making short films to bridge the creative gap.  Watch Corona Wormhole Pandemic Thingy Part 1 and Part 2, check out her acting reel, then help Ashley bridge the financial gap by supporting her on Venmo @ashleywilliams-baptiste 
CASTAWAY CABERNET
By Jake Simonds, Former Portland Playhouse Apprentice Company Member
This one-hour long Las Vegas- style Cabaret performance is entirely produced and performed by a guy who spent the last 8 months on a deserted island.
https://www.jakesimonds.com/castaway-cabaret.html
Pay-What-You-Will through Venmo @Jake-Simonds
SIDES: THE MUSICAL
By Matthew Capurro
Matthew's new song cycle "Sides" raised curtain on its workshop performances in January 2019 at Portland Playhouse. Audiences found it charming, relatable, and clever.  With a mix of poignancy and comedy, "Sides" has something for everyone.
Watch the entire musical 'Sides' on YouTube: https://www.youtube.com/watch?v=4JG-PY4LdAk&list=PLQtBfo1SsAkkOa9yDW6ZCUt-Uyzp1NOII
Find more music from Matthew in our "Shops" section below.
Performances - Storytelling and Comedy
BACKFENCE PDX: TINY GIGANTIC
 A virtual show of mixed media performances.
Grab a quarantine snack and n-joy. In this episode: A song from Kisha Jarrett, Fashion quarantine tips from Eden Dawn, C. Sparkman animations, and a sweet story from Patrick McCreery.
BackFence is creating these episodes for entertainment and in hopes that people can toss a little cash to Oregon Food Bank who has already seen a huge surge in demand. Every dollar donated = 3 meals.
Follow BackFence on Instagram @backfencepdx and watch the episode here: https://www.instagram.com/tv/B-NWd6Gh0JX/?igshid=eq9ujxz8v8nq
JAM – Junior Art Museum


An online gallery of cutting edge art work by kids.
The aim of this website is to give kids/families art prompts which will be fun and lead to some art-filled activity and conversation. The kids then get to see their work online in this brand new Junior Art Museum!
https://www.juniorartmuseum.com/
LAST STOP OF MARKET STREET by

Matt de la Peña


Read by La'Tevin Alexander, former Portland Playhouse Apprentice Company member
La'Tevin does a full reading of Last Stop on Market Street, the book that inspired the musical of the same name that he was going to co-direct with Lava Alapai for Oregon Children's Theatre this spring. 
Click on the photo to hear the reading. 
GIZMOGO!
With Tina Mascaro, Former Portland Playhouse Apprentice Company Member
Catch "Miss Tina" in the pilot of this new animated series scheduled to drop in September.
You can also support Tina's work by subscribing to the Superbook Series.
FREE DANCE CLASSES AND PERFORMANCE VIDEOS
PDX Contemporary Ballet
Join Briley Neugebauer on Friday mornings for a one hour practice on Instagram.
You can catch up on classes you may have missed and see videos of past performances and classes on their YouTube Channel.
Classes are free, but if you are able, please donate HERE.
VOICE OR VIOLIN LESSONS   –  ENGLISH/GRAMMAR TUTOR
With Fiona Palazzi (cast member of The Wolves)
Beginning Level voice or violin lessons for adults or kids via video chat.
English writing or grammar tutoring for kids who need a little extra help.
Email: fpalazzi98@gmail.com
JUNETEENTH CALENDAR
By Isaka Shamsud-Din

Isaka Shamsud-Din is a Portland artist, educator, and activist who has been capturing the lives, histories, and cultures of African American and African diaspora peoples in his paintings, drawings, murals, teachings, and community projects for most of his 77 years.
We have been honored to display some of his work in the Playhouse lobby. You can bring some of his work into your home by purchasing his 2020 Juneteenth calendar.: https://shamsud-din-studio.square.site/
You can directly support his work by becoming a patron: http://patreon.com/isaka
Learn more about him: https://portlandartmuseum.org/exhibitions/isaka-shamsud-din/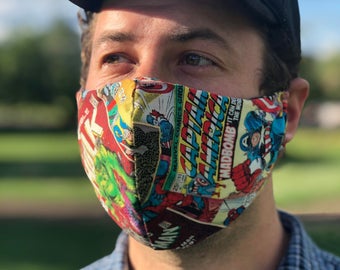 HAND SEWN WASHABLE FACE MASKS
By Katie Watkins
100% cotton, washable masks available in fun fabrics (or your own!). $10 plus shipping, or $5 if you live in Portland and use code "PLAYHOUSE" when ordering.

Order or contact Katie through her Etsy shop
MATTHEW CAPURRO -SINGER-SONGWRITER, MUSICAL DIRECTOR, VOCAL TEACHER
Matthew has been writing music for almost 20 years. You may have seen his musical 'Sides' at Portland Playhouse during the 2019 Fertile Ground Festival. In addition to writing for musical theatre, he writes and performs his own personal singer/songwriter work, his most recent album being "Young Man's Soul".
All 3 of his demo albums including Young Man's Soul are available for purchase here: https://www.matthewcmusic.com/store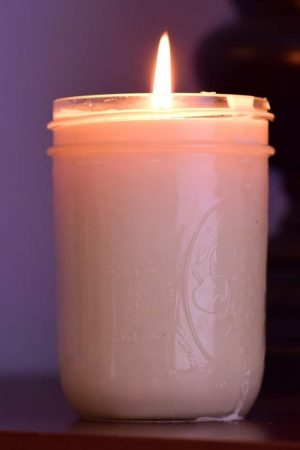 SIGIL CANDLES
By Chris Murray

Actor Chris Murray has been creating long lasting, original scented candles for two decades. You can now bring his crisp (Ginger and Lemongrass, Lavender, Instant Sauna, Oregon Wildflower, Frozen Pine,  and sexy (Camp Crystal Lake, French Vanilla & Oak, Barbershop, Tobacconist, Dark Crystal) scents into your home or workspace.
Each candle is handmade in Portland with natural, skin safe, 100% carbon neutral soy wax, scented with the highest quality oils, and wicked with unbleached, hand braided cotton. Available for delivery within the Portland area.
Chris is currently working on a website, but in the meantime, please send an email to sigilcandles@gmail.com he'll send you all the information you need to order.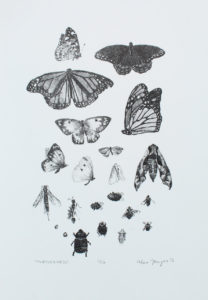 MISSIONARY CHOCOLATES
Delicious Dairy-Free truffles
Missionary Chocolates have been a long time supporter of Portland Playhouse, supplying our theatre concessions with delicious vegan truffles for years. 
Their truffles, CBD truffles, chocolate covered cookies and candies as well as an assortment of Easter goodies are available by phone for pick up or shipping.  https://missionarychocolates.com/
Your gift to Portland Playhouse today will help our community stay strong in the future.
Please consider making a ONE-TIME GIFT or GIVE MONTHLY today.