It truly takes a village to make a piece of art, and none of us can do it alone. Each project has a Lead Artist, who created the concept for their short. They each called upon their community to find Collaborators to help them tell their stories. Collaborators range from actors, dancers, musicians, designers, filmmakers, and more. Scroll down to read about all the folks who make Return to Wonderland happen!

La'Tevin Alexander (he/him)
Lead Artist for Larry & Joe-Joe
La' Tevin first thanks God for all things in life. A native of Perry, Florida, La' Tevin is an alumnus of Florida A&M University, and he has been blessed to work on some wonderful projects. Previous acting credits include: The Paper Tigers (Netflix); Portlandia (IFC); GRIMM (NBC); Topdog Underdog (Lincoln); And in This Corner: Cassius Clay (Clay); Fences (Corey Maxson); and Hands Up: 7 Playwrights, 7 Testaments (Actor "How I Feel"). His recent directing credits include: Twang (BLVCK Film Collective); Jump (Confrontation Theatre+Milagro); Sibling Rivalry (Confrontation Theatre); and more! La' Tevin is building an artistic career with a fierce and passionate commitment to uplifting the African diaspora and engaging communities through the art of theatre, film, tv, voiceover, and storytelling.
IG: @LaTevinAlexander Twitter: @LTevinAlexander | FB: https://www.facebook.com/LaTevinAlexander/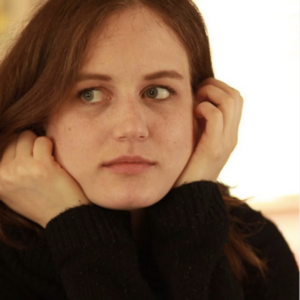 Hayley Durelle (she/her)
Lead Artist for Walla Walla
Hayley is delighted by women who experiment fearlessly with their art, believe in their biggest ideas, and pronounce themselves geniuses. As a director, writer, occasional zinester, and avid reader, she seeks out stories of women at the intersections of art, culture, class, and queerness. She likes science fiction, sour gummy worms, and bodily autonomy.
Kamryn Fall (she/her)
Lead Artist for Oops! You Didn't Again (Working Title)
Kamryn Fall (she/her) is a filmmaker, director, and dancer. She works with theaters, musicians, and artists to explore the ways art and technology support each other. She produced and directed the one act Most Massive Woman Wins in March of 2019. In 2020 she created a series of music videos for Kingsley's upcoming album to highlight Black joy and magic. Previously, she completed a fellowship in the pilot year of Open Signal's Black Filmmakers Initiative. She is currently in post-production for the limited series Dearest Eva, a project of love that highlights Black joy and tells an un-historical story of Victorian romance. This project was a Kryptic Films LLC production, which Kamryn founded as a director and editor, for the purpose of community centered art.
LaToya Hampton aka The Poet Lady Rose (she/they)
Lead Artist for Petals and Thorns: A Spoken Word Journey

La Toya A. Hampton, MSW, a native of Portland, Oregon, is a former mental health therapist, educator, entrepreneur, and poet, who began performing spoken word poetry in 2008, using the stage name Lady Rose, in memory of her late father, Roosevelt. She has performed at open mics and been the featured performer of venues and platforms based in Portland, Los Angeles, Memphis and New York City. Her poem "Brown Knows" is featured throughout the acclaimed documentary Black Girl in Suburbia. Currently, several of her pieces can be viewed as part of University of Oregon's "Unceded Kinship: Land, Place and People" exhibition on display until September. As an educator and mentor to youth for 25 years, La Toya has also conducted classes/presentations for elementary, middle and high school students, helping them to explore poetry and use writing as a form of self-care and expression, as well as a tool to uncover and share in common interests and struggle. She was recognized for her work with youth in 2013, chosen by Deena Pierott of iUrban Teen to receive The Compass Award, which was presented to her by then-Mayor of Vancouver, Washington, Tim Leavitt. Also in 2013, she spearheaded her one-woman show, "Holes of a Piece of Me: An Introduction to Lady Rose," at Headwaters Theatre in Portland, Oregon and self-published a zine of the same name that will undergo an expanded re-release as a full-length book due out Summer 2022.
William Ray (He/Him)
Frankie, Larry & Joe Joe
William (Bill) Earl Ray is a Director/Actor with 40+ years of experience in the business.  Directing credits are: Lonely Planet, No Niggers, No Jews, No Dogs (The No Play), Two Trains Running, Skeleton Crew, King Liz, Ain't Misbehavin', A Raisin In The Sun & Having Our Say, staring Ms. Irma P. Hall (Big Mama of Soul Food movie fame, and A Family Thing), Beehive, The 60's Musical, The Gin Game, The Gospel At Colonus, Fires In The Mirror, A Song For Coretta, A Lovesong For Miss Lydia, Annie Get Your Gun, Jerry's Girls, Agnes Of God, The Heiress, Sea Marks, Ceremonies In Dark Old Men, Lilies Of The Field, and others.  Some of William's acting credits  include, The Whipping Man, Mastharold And The Boys, The Meeting, Blues For An Alabama Sky, Driving Miss Daisy, Misery, God's Favorite, Two Trains Running, Joe Turner's Come And Gone, Dirty Work, Cobb, Miss Evers Boys, The Sunset Limited, Piano Lesson, Audience, Of Mice And Men, A Street Car Named Desire, Simply Heavenly, Bank Job, Amen Corner and others.  TV and Film credits include – The Tuskegee Airmen, The Gas Café', Cadillac Ranch, The Temp, Dr. Giggles, Terror In The Towers, Better Off Dead, Walker Texas Ranger, Con Alma, See Me, Big Foot and the short film Metal admitted to the Austin Film Festival and the Portland Film Festival.
William is a member of Actors Equity, Screen Actors Guild and a graduate of the Evergreen State College with a BA in Liberal arts.
Victor Mack (He/Him)
Otis, Larry & Joe Joe
Victor Mack is an award-winning Actor and Director who has facilitated. workshops/residencies in Theatre Arts at schools and community organizations across the country, including Bronx Creative Arts Center, Young Adult Learning Academy – NYC, the 52nd Street Project – NYC, Special Audiences of New York; NJ Young Playwrights. Locally Victor has been a Director/Acting 2 Instructor for Portland Actors Conservatory, Lead Teaching Artist with Red Door Project's – August Wilson Monologue Competition and is currently the Program Manager for Playwrite, Inc.
Last seen performing on stage in August Wilson's Gem of the Ocean for Portland Center Stage, Victor has performed in theatres across the country as diverse as the New York Public Theatre, the Manhattan Theatre Club, and CSC Repertory in New York, as well as the Cleveland Playhouse, Buffalo Studio Arena, Baltimore Centerstage, South Coast Repertory Theatre, San Jose Repertory, ACT, Berkeley Rep, Philadelphia Drama Guild, the Philadelphia Freedom Theatre, La Jolla Playhouse, Alabama Shakespeare Festival, and the Dallas Theatre Center. Victor has performed with some of the most influential people on the American stage, including George Wolfe, Walter Dallas, Lori Carlos, Seret Scott, Hope Clarke, Robert Woodruff, George Ferencz, Jose Rivera, Rudy Dee, Eric Overmeyer, Culture Clash, Marion McClinton, Kenny Leon, Olu Dara, Donald Byrd, Robert Woodruff and Theresa Merritt… to name a few. He's had a similar impact in the Rose City, having appeared in productions for ART, NWCT, the Miracle Theatre, Studi020Entertainment, Profile Theater, CoHo Productions, Sojourn Theater, and Portland Playhouse where Mack has garnered 4 Drammy Awards for: Excellence in Directing – The Brother/Sister Plays; Lead Actor – Ma Raineys Black Bottom; Supporting Actor – Radio Golf and Solo Performer in How I Learned What I Learned.
Andrea Vernae (She/Her)
Nnonye , Larry & Joe Joe
Andrea Vernae is a multi-hyphenate artist from Miami, Florida. The Pacific-Northwest is her artistic home where she has learned to create, develop, and be a professional artist. She is thankful to be working with her long-time collaborator La' Tevin Alexander again. Special thanks to the cast and crew of Larry and Joe-Joe for all your talent and artistry!
Leah Hartzell (She/Her)
Tanya , Larry & Joe Joe
Leah Hartzell originally from PA moved to the PNW in 2019. As the lockdown came to a close, she began pursuing her passion for acting and modeling. 
While new to the scene, Leah has proven herself to be someone to keep an eye out for. She enjoyed working alongside the Larry and Joe-joe team and is excited for future collaborations.
Sammy Rat Rios (She/They)
Kayla , Walla Walla
Sammy Rat Rios (she/they) currently resides in Portland, Oregon. Rios received a B.F.A. in Theatre Studies from Southern Methodist University and acts, writes, directs, and designs for theatre and film. Rios is an interdisciplinary performing and visual artist with a mission to redefine the theatrical experience through creative ways of storytelling. On the complete opposite end of the spectrum, you may have seen Rios trying to sell you cheese or guitars or a credit card on TV – whatever pays the bills, right? They are also a songwriter/producer for a SUPER COOL 80s New Wave solo project 'Rat Rios' and compose original music for podcasts and film. When they aren't creating art, you will find them either outside in the PNW's lush landscape, or holed up in their treehouse with their partner, animals, and plants, indulging in video games and vegan cuisine.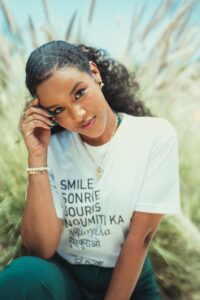 Afomia Hailemeskel  (She/Her)
Tori, Walla Walla
Afomia Hailemeskel (she/her) is an Ethiopian-American actor, educator, consultant and content creator based in Los Angeles. She received a BFA in Theatre Studies from Southern Methodist University, and was a member of the diversity scholar program at Upright Citizen's Brigade where she trained in improv and sketch comedy. Currently, she spends her time as a Producer and Talent for Smile Media LLC, a Private Digital Strategy Consultant where she specializes in helping brands and individuals develop viral content formulas and maintain authenticity in a digital space, and a Boundaries and Consent educator through the Share The Load Consent Educator Program. You can find her work on the YouTube channel Smile Squad Comedy.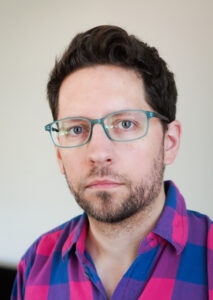 Kirk W. Johnson (He/Him)
Director of Photography, Walla Walla
Kirk W. Johnson (he/him) 
is a photographer and filmmaker who thrives on helping other artists tell their stories. His work as a cinematographer includes the feature films The Girls on Liberty Street (Official Selection: Chicago International Film Festival, Brooklyn Film Festival) and Mandarose (Best Narrative Feature: Northwest Filmmakers Festival) as well as many narrative and non-narrative short films and documentaries. He has also produced or contributed to promotional content for organizations such as Portland Playhouse, Public Annex, Street Roots, the Chehalem Cultural Center, and the Oregon Council on Developmental Disabilities, as well as music videos for 101.9 KINK, Live 95.5, and local artists like New Here, Kelly Bosworth, and Clara Baker. He filmed and edited Franisco Garcia's 545, commissioned for the previous Wonderland festival, and he's thrilled to be part of the Return! Originally from the Chicago area, he struggles to believe he has lived in Portland for over a decade and insists there must be some kind of mathematical error. You can find his work at 
kirkwjohnson.net.
Kingsley (She/Her)
Kingsley, Return to Kingsley: A Retrospective
Kingsley's unique and unforgettable voice will warm you up and melt you down.  Her presence is captivating and overwhelming, she sings only on her personal experiences of life, love, and her journey of becoming Kingsley. Kingsley doesn't just stick with one genre, her vocal can do anything –  her song are influenced by pop to R&B and anything in between!
Riley Lozano (She/Her)
Producer, Return to Kingsley: A Retrospective
Riley is a Latina storyteller, actor, dancer and stage manager. Working mostly behind the scenes, she helps facilitate and organize new works within the fat, queer, and BIPOC communities in Portland. Some of her favorite credits include dancing in Weighted Bodies, producing music videos for Kingsley and co-writing Not Coming Back – a comedy music video- with her best friend. She is a producer and deviser with Kryptic Films. She is incredibly proud of Kryptic Films newest work Dearest Eva that will be premiered earlier this year. She is currently a production mentee with The Vanport Mosaic. She is excited to bring you Return to Kinglsey with the Kryptic team.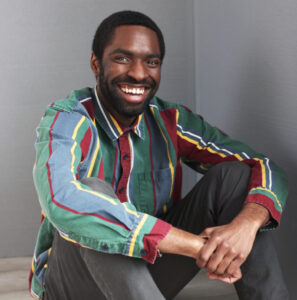 Charles Grant (He/Him)
Guest Artist, Return to Kingsley: A Retrospective
As an actor, director, producer, and teaching artist, Charles has worked with various companies over the years including Portland Center Stage, Fuse Theatre Ensemble, Many Hats Collaboration, Confrontation Theatre, and Portland Playhouse. Directing credits include AD on Barbecue at Portland Playhouse, AD on Loch Lomond at Broadway Rose, and upcoming – AD Chicken & Biscuits, and co-directing Great Wide Open with Jessica Wallenfels, both at Portland Playhouse for their 15th Anniversary Season.