Apprentice Company Solo Shows
Featuring the Portland Playhouse Season 12 Apprentice Company
It has been quite a year for our Season 12 Apprentice Company. Even as our season was cut short and our face-ro-face time with the full company was limited due to COVID-19 physical distancing restrictions, the Apprentice Company created and presented You Don't Know Me, a collection of solo works.  Due to physical distancing requirements, the solo shows were performed to a closed house.
YOU CAN NOW VIEW FIVE OF THE SOLO PERFORMANCES BY CLICKING THE BUTTONS BELOW EACH DESCRIPTION.
Because the Apprentice Company was not able to raise funds for themselves through tickets sales of these shows this year, we ask you consider making a donation which will go directly to the Season 12 Apprentice Company members by clicking on the link below.
I WANT TO BE YOU: A STUDY IN OBSESSION
I Wanna Be You: A Study in Obsession is an insider's look into what it means to be nonbinary. I wrote this piece because I wanted to explore gender and gender identity in a new light, and because I feel there is a legitimate lack of theatre about and for the genderqueer community. I wanted to create a safe space for those wondering if being nonbinary is just a cry for attention, or someone feeling lost and grasping for a way to feel different. I have always admired and love celebrities from afar, in ways that border on obsession. I Wanna Be You examines what happens when that obsession is taken to new lengths, and affects the celebrities and surrounding communities. Have you ever wondered about your gender? Do you know someone who has come out as nonbinary and you're confused? Are you nonbinary? Or do you just love Harry Styles and Timothee Chalamet? All of your burning questions can be answered in I Wanna Be You: A Study in Obsession by Delaney Barbour.

I'M (NOT) IN LOVE WITH YOU
The ancient Greeks had 8 different words to describe love. This solo show explores all of them, and a few extras! From poetry to songs to riddles, Taylor invites you to engage with the places you find love in your life, and on your body as she shares her experiences with love, heartbreak, and the person she hopes to become.
RILEY'S RADICAL RADIANT IRREVERENT RADIO
Riley's Radical Radiant Irreverent Radio Show blends facts with feelings, songs with soliloquies, moods with motion, and, of course, the profound with profanities.
Can one solo show really do all that? Tune in and find out.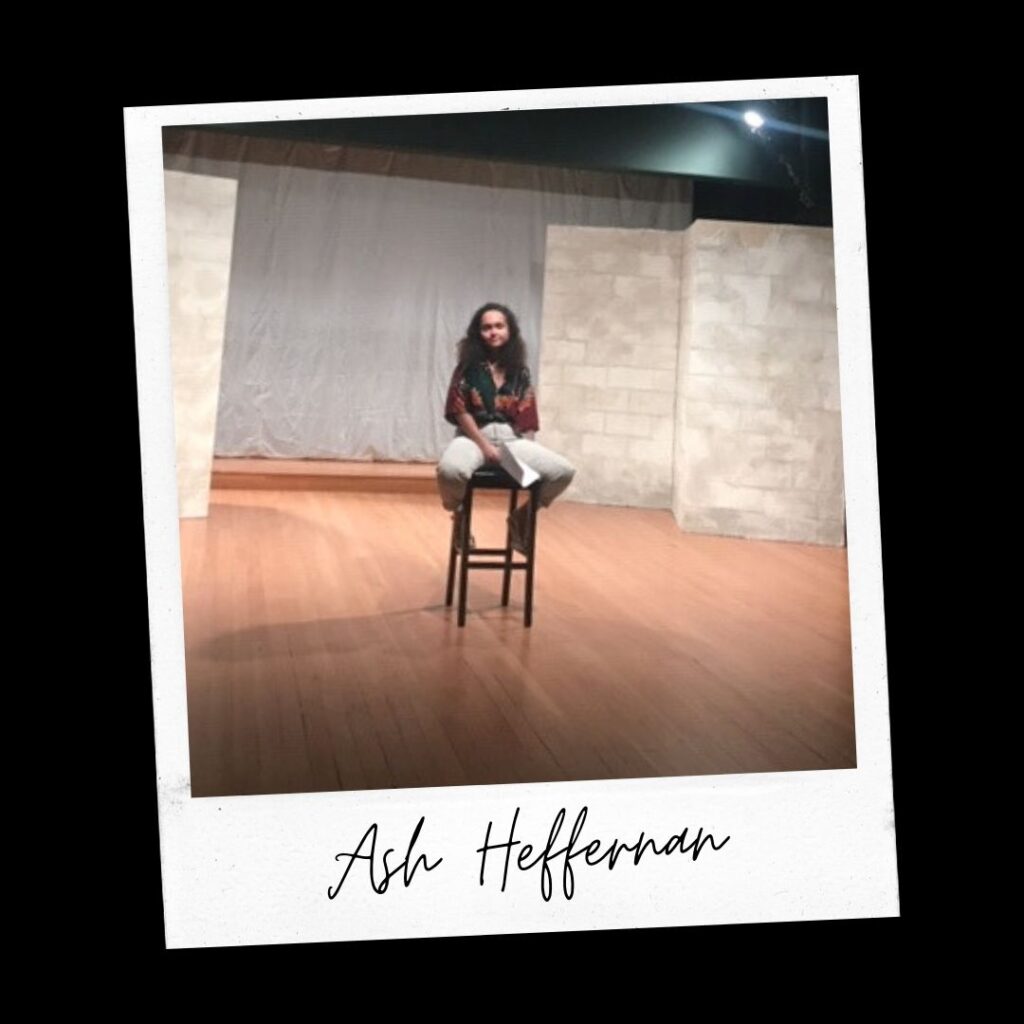 ASH HEFFERNAN DIDN'T WRITE A SOLO SHOW
Written & Performed By Ash Heffernan 


A rebellion, a love letter, a journal entry, and a one-way conversation: Why didn't I write a solo show? 
The world, families, and our minds are messy things. So why not dance and sing about it? 
Laughing with Lauren 
is a
solo
show
by -you guessed it- PPH apprentice Lauren Vander Aarde. She'll share some of her hot takes/unpopular opinions, sing songs from three of her favorite artists, and hone in on the craziness that comes with big life transitions. She hopes to bring some positivity and thoughtfulness to people's lives through this performance. Relatable and funny, you won't want to miss 
Laughing with Lauren.
Hailing from Vancouver, WA, Lauren is a singer and actor in the greater Portland area. She is so grateful to the playhouse, the apprentices, Nikki, and Corinne for helping her create this fun
solo
show
. Hope you enjoy! Luke 12:22-25
In the midst of the night, a guy was just playing video games when he finds out he's gonna die in the morning! Now it's up to an alien bean bag chair with an eye condition to help him in his final moments to find peace in his short but funny life.
In It's Me, You! we dive into my mind and examine the memories of some of the toughest times of my life. Voice, my inner thought, takes me on a rough journey down memory lane to relive these memories. Already confronting some embarrassing and tough past issues, we both struggle to find balance and a fondness of each other throughout the journey but become close and agree that we both are amazing and that self love and acceptance is so important for growth.
I can't change my past and I wouldn't change it because my past is what led me to become the person I am today. Although I can't change the past, I can change my perspective on how I look at the events of my past; always able to learn something new. This paradigm shift comes from years of reflection, new experiences, and meeting new people. As we grow and learn new things each day, meet new people, our outlook changes either slightly or drastically but nevertheless, it changes in some way. I believe that those changes allow us to look at our past differently throughout our lives, learning something new every time we reflect.
Interested in Getting Involved?
We are always looking for volunteers as well as apprentices, crew members and corporate partnerships.