The Sounds of Afrolitical Movement Bios
Ramona Lisa Alexander
Director & Co-Creator
Ramona Lisa Alexander Is enthusiastic about using theater as a model for social change while encouraging one another to think out-side their own "…universe of six blocks…" (Ntzoke Shange).  Alexander distinguishes herself not only onstage, but also leads creative-place making and arts organizing work, whilst integrating the therapeutic aspects of theater and movement, with individual and collective engagement at the center of it all. 
Teaching Artist, Directing and or Creative-placemaking projects include; Boch Center at the Wang Theatre, Dudley Street Neighborhood Initiative (for which they received an Arts Innovation District Award during her time of service), D.R.E.A.M Studios Inc., Bikes not Bombs, Arts in Progress, Brandeis University, The National Black College Alliance, The Boston Youth Connection, City of Boston Community Centers, Boston Centers for Youth and Families, 4-H, Underground Railway Theater, Spontaneous Celebrations, Thompson Island Outward Bound Choices Program, Casa Myrna Vasquez, Boston Glass Community Center, Dimock Street Health Center, GoodWill Industries Internationals Inc., The Living Center,  Massachusetts Prevention Center, The Youth Workers Alliance and the Church Of God & Christ- Michigan.  
Credits: Ramona Lisa is recently a recipient of an Elliot Norton Award for her role as Sabrina in Black Superhero Magic Mamma.  She is also the recipient of a Drammy Award for her role as Nya in Pipeline at Portland Playhouse (Portland, Or)    Noteworthy credits include: black odyssey boston (Central Square Theatre, Eliot Norton, best ensemble), Nina in The Royale at (Merrimack Repertory Theatre and Capital Repertory Theatre, Albany, NY),
Commonwealth Shakespeare Company's Romeo and Juliet (Boston Common) and The Boys From Syracuse (Collaboration with Boston Landmarks Orchestra), The Barbecue and Saturday Night Sunday Morning (The Lyric Stage), Milk Like Sugar and Breathe Boom (Huntington Theatre), Days of Atonement (Israeli Stage), Arabian Nights, Harriet Jacobs, Ti-Jean & His Brothers, Moon for the Misbegotten, (Central Square Theater), Seven Guitars (The Artist Repertory Theatre, Portland Or.), The Brother/Sister Plays, King Hedley II (Portland Playhouse,  Drammy Award recipient); Intimate Apparel, (W.H.A.T); To Kill a Mockingbird, (Montana Rep, National Tour), A Christmas Carol (Berkshire Theatre Festival), Postcards From Earth, (Guthrie Theatre), 103 Within The Veil, (Company One, IRNE Award recipient), Doubt (Newton Nomadic Theater), In The Continuum, Joe Turner's (Up You Mighty Race Theatre Co, IRNE Award), In the Blood, (Zeitgeist Stage Company). Film: Knock Around Kids (adekoje-filmwerks). She holds an MFA from Brandeis University and studied at the Edna Manly School of Visual and Performing Arts, Jamaica, *and participated in the Guthrie Experience Training GEX11.  and holds  a BEST Initiative Youth Worker Certificate Training
Oluyinka Akinjiola
Choreographer, Co-Creator & Dancer
Oluyinka Akinjiola is a Portland based artist and educator originally from New York State. After receiving her MFA in Dance Choreography & Performance she founded Rejoice! Diaspora Dance Theater in 2014. Rejoice was built as a platform to create Black contemporary dance work with movement foundations from Africa and the African-Diaspora. Her choreography focuses on the complex identities, histories and futures of Black communities. Oluyinka is currently an Assistant Professor of Dance at Reed College.
Darrell Grant
Composer & Co-Creator
Darrell Grant has risen from the pianist in vocalist Betty Carter's trio to an internationally-recognized performer, composer, and educator who channels the power of music to foster community, sustainability, and social justice. Having performed with jazz luminaries including Frank Morgan, Tony Williams, Brian Blade, Esperanza Spalding, and Nicholas Payton, he followed his 1994 New York Times Top 10 Jazz Album Black Art with seven albums receiving critical acclaim from The Village Voice and DownBeat Magazine. He has toured as a bandleader and solo artist throughout the U.S., Canada, and Europe as well as in Turkey and Japan in venues from Paris's La Villa jazz club to the Havana Jazz Festival.
Dedicated to themes of hope, community, and place, Grant's compositions include his 2012 Step by Step: The Ruby Bridges Suite honoring the civil rights icon. Also in 2012, he won a Chamber Music America grant for his composition The Territory which explores the geographic and cultural history of Oregon. Committed to civically-engaged art, Grant has driven pianos deep into state forests to support the environment, arranged protest anthems, and shared the stage with Bishop Desmond Tutu.
Grant lives in Portland, Oregon where he was inducted into the Jazz Society of Oregon Hall of Fame in 2009. In 2017, he received a Northwest Regional Emmy for his composition in the Oregon Public Broadcasting special "Jazz Town" and was also named Portland Jazz Hero by the Jazz Journalists Association. In 2019, he was named Portland Jazz Master by PDX Jazz and was awarded a MAP Fund grant for his 2022 jazz chamber opera Sanctuaries. In 2020, he received the Governor's Arts Award, Oregon's highest arts honor. He has served as Vice President of the board of Chamber Music America and is a Professor of Music at Portland State University where he directs the Artist as Citizen Initiative.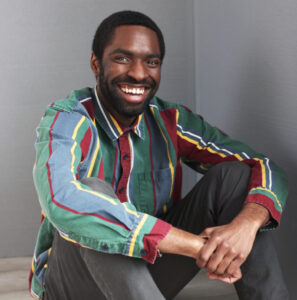 Charles Grant
Writer & Co-Creator
Charles Grant (he/him) is an actor, director, producer, and teaching artist based in Portland, OR. He is excited and humbled to be on the Afrolitical creative team to bring this experience to life. He is currently in the role of Producing Director at Portland Playhouse. He's worked with various theatre/arts companies over the years including Portland Center Stage, Portland Playhouse, Many Hats Collaboration, Third Rail, Fuse Theatre Ensemble, Kryptic Films, and Confrontation Theatre. Some highlights include: RENT at Portland Center Stage, Bootycandy at Fuse Theatre Ensemble, starring in the Black 19th Century romance mini-series Dearest Eva, and his solo show Matter, which follows the quest of one young Black man looking to find answers to police brutality and gun violence. May we continue to share our stories on our terms. More at www.thecharlesgrant.com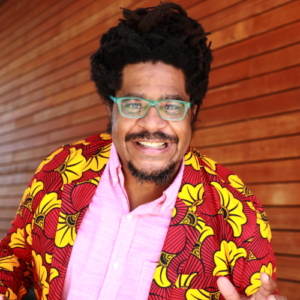 Donald King
Creative Director & Sound Designer (Vision and Concept)
Kenyahta Sikes
Community Ambassador
Kenyahta is the Owner/Event Coordinator of Winey Art, Painted Entertainment LLC and CoOwner/Office Manager of PDX Suite Spot. Kenyahta set on her mission of entrepreneurship and connecting black women to empower, build sisterhood and support each other when she became the Vendor and Sponsor Coordinator for Dream Girl Network In 2014. Dream Big Network is the leading networking event producers that inspire, celebrate, and empower individuals to dream big. Working with hundreds of black women business owners inspired Kenyahta to start her 1st business Winey Art in Los Angeles, providing private painting parties, corporate Team Building painting activities and step by step instruction at local bars & restaurants. Kenyahta was awarded the Center Link Community Choice Award, an award established to commend the remarkable achievements of the inspiring women of Los Angeles in 2016. Kenyahta relocated to Portland in 2020 where she established Painted ENT. as an extension of Winey Art & PDX Suite Spot to provide a safe, comfortable, collaborative, networking experience for women of color willing to build their business network or bond with like minded women that look like them, in the midst of the COVID 19 pandemic. Kenyahta uses her positive attitude and tireless energy to encourage others to collaborate and support other small business owners to succeed. In her free time, Kenyahta likes to snuggle with her rescue puppy Brooklyn, play card & board games and cook.
Darian Anthony Patrick
Music Director & Percussion 1
Darian is a multi-instrumentalist based in Portland focusing on percussion, with training in classical and jazz vocal performance as well as electric and bass guitar. Darian performs a broad range of musical styles and traditions of the African diaspora, including Blues, Rock, R&B, Afro-Cuban, and Afro-Brazilian. He has studied percussion with masters Israel Annoh and Caton Lyles, and guitar with William Seiji Marsh. Darian performs regularly throughout the Pacific Northwest. https://darianpatrickmusic.com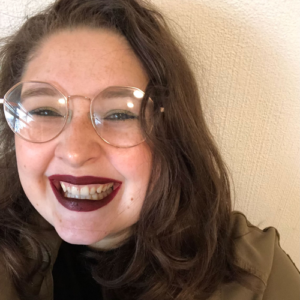 Dana Petersen*
Stage Manager
Dana is excited to be making her Playhouse debut! Other Portland credits include: Young Americans, It's a Wonderful Life: A Live Radio Play, tick,tick…BOOM!, Hedwig and the Angry Inch, Redwood, In the Heights (Portland Center Stage). Dana is proud to be a member of AEA.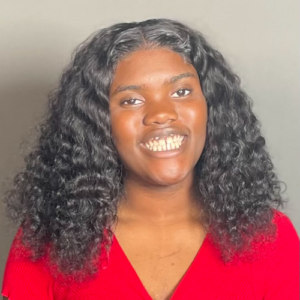 Imani Henry+
Assistant Stage Manager
My name is Imani Rae Henry, a Senior, Technical Theater major at Florida Agricultural and Mechanical University and  I am from Atlanta, Georgia.  This is my first professional show as an Assistant Stage Manager, however, I have worked several shows as the Stage Manager within the FAMU Essential Theater. As a member of the Essential Theatre program, I have achieved two back to back Kennedy Center American College Theater Festival nominations. I  have received the KCACTF Heart of the Art Award (2021) and the Recognition of Achievement in Stage Management (2022) along with an additional special recognition in Stage Management (2022).
Wanda Walden
Costume Designer
Wanda is an award winning Costume Designer for over 35 years. In 1981 Wanda created a new concept "Retro-Spect Productions " A Theatrical Modeling Company. Stepping back into the past and reminiscing yesteryear through A Potpourri of Fashion, music and Dance. In 1985 Wanda launched an exciting career in Acting and Costuming. The rest is "LA History" Portland Playhouse: Pipeline, Crowns, How I Learned, What I Learned;Profile Theatre: The Oldest Profession, Mother Courage, Ruined, Fires in the Mirror, The Secretaries; ART: Skeleton Crew, We Are Proud to Present, It's a Wonderful Life, An Octaroon;  OCT: The Journal of Ben Uchida, In This Corner, Cassius Clay. Media Rites/Coho: Brothers Paranormal. Vanport Mosaic: Soul'd, Martha Bakes, Left Hook, Cottonwood in the Flood; Passin Art Theatre: Black Nativity, Two Trains Running, The Gospel of Loving Kindness.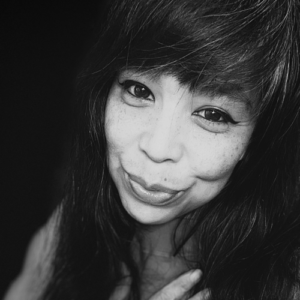 Sara Estrella
Costume Assistant
Sara Estrella is a Portland based costume designer and wardrobe stylist.  For two decades she has been collaborating in theater, dance, and photography conveying her passion for color, ancestry and social justice through the expressive possibilities of clothing and adornment. Sara has the honor of working under the Mentorship of Wanda Walden. Sara was the costume designer for Profile Theater's Welcome to Arroyo's directed by Bobby Bermea, Open Space Dance Company's The Not-Cracker, and Vanport Mosaic's Gambatte Be Strong directed by Chisao Hata. Sara's work with the vertical dance company BANDALOOP includes the grand opening of Edge at Hudson Yards in NYC, the 50th Anniversary celebration of the BMW Headquarters in Munich, Germany, and head styling for a clothing company Oysho, in Spain. Serving as costume director at Davinci Arts Middle School's dance productions, Sara believes costuming is a space for young artists to cultivate body positivity and self respect.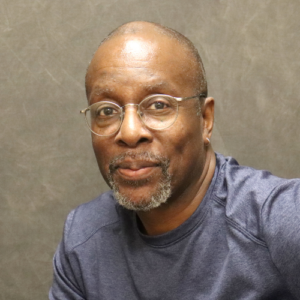 Carey Robinson
Lighting Designer
Carey Bacote Robinson, a South Carolina State University graduate, is the lighting designer and technical
director for Florida A&M University's theatre department. Prior to making a home in Tallahassee Florida,
Carey was the lighting and set designer for the theatre department at the University of South Carolina in
Aiken, South Carolina. He was also the technical director of the University of South Carolina's Etherredge
Center which presented productions by professional touring companies and performers from around
the globe. For over thirty years Carey has been working with talented students and enjoying living a life
in the theatre.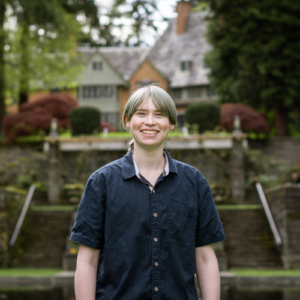 Ryann St Julien
Properties Manager & Head Carpenter
Ryann St. Julien (they/he) is a theatre technician based in Portland, Oregon.  They recently received a B.A. in theater from Lewis and Clark College, where their credits include props master for The Secretaries, (Lewis and Clark College); and Medea (Lewis and Clark College).  They were a member of the scene shop crew for Lewis and Clark productions of Medea, Passion Play, The Secretaries, Cabaret, The Christians, Stupid Fucking Bird, and Sweeney Todd.  They have worked around Portland on productions such as King of the Yees (Profile Theater), The Elaborate Entrance of Chad Deity (Profile Theater), Chicken and Biscuits (Portland Playhouse), and Home/Land (Hand2Mouth). Check out their website at https://www.ryannstjulien.com/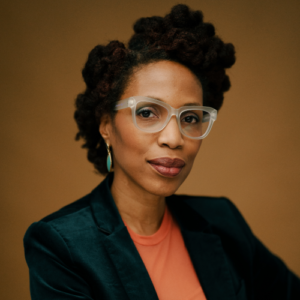 Kimberly Binns
Projections & Scenic Designer
Charmaine Minniefield
Projection Designer
Firmly rooted in womanist social theory and ancestral veneration, the work of artist activist Charmaine Minniefield draws from indigenous traditions as seen throughout Africa and the Diaspora to explore African and African-American history, memory, and ritual as an intentional push back against erasure. 

In an ongoing exploration of the Ring Shout, a traditional African-American worship practice whose West African origins predate slavery, her recent site-specific public art installations, Remembrance as Resistance: Preserving Black Narratives was mounted in Atlanta's historically segregated cemetery to honor the over 800 unmarked graves that were discovered in its African-American burial grounds. The work went on to receive the prestigious National Endowment for the Arts Our Town Grant to present her Praise House project at three different locations in metro Atlanta to celebrate the African-American history of each community.
Cienna Minniefield
Projections Team
Cienna Minniefield Also known as THE COLOR (pronouns: Dey/Dem/they/them/Cie) is a black trans-non-binary multi-expensive artist and cultural worker who currently resides in Tsalaguwetiyi and Mvskoke lands (otherwise known as Metro Atlanta, GA). Their work is rooted in Black feminist theory, Black Trans liberation, and community care and collective joy. They are currently one of the founders of FOR OUR SIBS, a Black trans-led mutual-aid collective. Their visual artwork is deeply influenced by the Black south through a contemporary and Afro-futurist lens. Mediums include acrylic on canvas and paper, photography, sound, digital illustration, collage, installation, and mural work. The COLOR's work has also been featured and commissioned by THEM magazine, Facebook, Glossier, and I.D. Magazine, the WMBA, Living Walls, and Arts Entertainment Atlanta.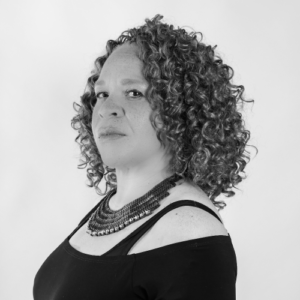 LaRhonda Steele
Vocal Coach & Thursdays Guest Artist
LaRhonda, Steele's musical journey began in Oklahoma in a small Baptist church. She currently enjoys performing all over the Portland metro area and beyond. Waterfront Blues Festival, the Alberta Rose Theatre, various churches and Jack London Revue to name a few.  Loretta Italy and South America included. LaRhonda is newly inducted into the Oregon Music Hall of Fame and the Cascade Blues Association Hall of Fame. Her Discography includes several original works and most notable, Rock Me Baby, with its indomitable uprush of high-quality blues and jazz, is one of the few truly outstanding albums of 2015.") Review from Downbeat Magazine. Each performance LaRhonda brings her soulful original style to the stage.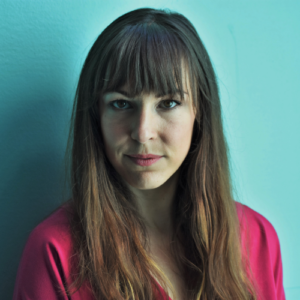 Cassie Greer
Covid Compliance Officer
Cassie Greer (she/her) received her training in the MFA Acting program at Florida Atlantic University; the BA Theatre, History, and Music programs at Goshen College; and in the 9th Certification group of Fitzmaurice Voicework® teachers. She has worked professionally around the country as an actor, director, designer, stage manager, administrator, educator, and facilitator. In the Portland area, she spent 11 years with Bag&Baggage Productions, working on more than 30 projects and serving as Artistic Director from 2019-2022; she is honored and grateful to now be playing with and supporting the incredible teams here at Portland Playhouse! Find details on her various interests and projects past, present, and future at cassiegreer.com. Huge love and thanks to her family and friends around the country for their continual love, support, and energy. @cassiegreer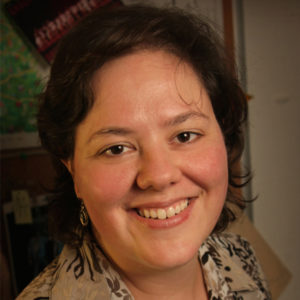 Thyra Hartshorn
Director of Production
Thyra Hartshorn is a production manager, stage manager and technical director. Her training includes an MFA in production and design with a concentration in stage management from the University of California, Irvine, as well as almost two decades in ballet production. Thyra has toured and worked with companies around the world including San Francisco Ballet, American Ballet Theatre and the Bolshoi Ballet. Locally she's also worked with Oregon Ballet Theatre, Profile Theatre, White Bird, Portland Taiko and Northwest Dance Project. Thyra has taught high school stagecraft as well as college-level stage management locally.  
Allison Blaine
Head Electrician
Allison
 is a lighting designer around the Portland area, in theatre, dance, and performance art. Recent designs include
The Winter's Tale
 with the Portland Shakespeare Project,
Camelot 
with the Lakewood Center for the Arts, and Open Space Dance's first company performance,
Sheen
. In addition to design work, 
Allison
 is Playhouse's lead electrician, and this fall was the lighting lead for the 2022 Time Based Art Festival at the Portland Institute for Contemporary Art.
Recobe Scott+
Design Apprentice
Recobe
 Scott, a Georgia native and a newly Apprentice for the Portland Playhouse, is a staple of the arts. His first exposure to theatre came from his high school, Martha Ellen Stilwell School of the Arts, in which he began his first main stage production in the musical, A Chorus Line, as Mark. His education further continued to the illustrious Florida A&M University, where he began to dive deeper into technical production. While being the lead Sound Operator and Designer for FAMU's Essential Theatre, 
Recobe
 has performed for several shows which include: Chicken & Biscuits, A Cool Drink A Water, Letter from Birmingham Jail, Sweet Mama String bean, and more. He has also been the Sound Operator and Performer for the FAMU Connection, the Presidential Tour. During 
Recobe
's spare time, he DJs all types of events; from birthday parties to school functions. 
Eric Island (Egua/Elegua) – Eric holds a Bachelor of Science degree from Southern Arkansas
University and is a veteran of the US Army. He is extremely honored to have worked with
Portland Playhouse this season in Chicken & Biscuits(U/S), What I Learned in Paris(U/S) and
now to help guide you through the Sounds of Afrolitical Movement. Eric last featured as Aaron in
Titus Andronicus, Troy Lee/Paris in Troy USA and Barnadine in the award winning play The
Measure of Innocence. You can find him on YouTube in the Sequestered Soliloquies series or
onstage performing stand-up comedy at various mics around Portland and beyond helping
people laugh their blues away. Oregon Children's Theater, WorldStage Theater, and PassinArt
are a few companies Eric has collaborated with. Favorite roles include: Sheriff Hastie Lanyon in
The Strange Case of Dr. Jekyll & Mr. Hyde; Frederick Douglass in Crossroads at
Chambersburg; Dr. Martin Luther King in Who I Am: Celebrating Me and Marsellus Wallace in
Pulp Fiction~The Musical Parody. Eric would like to thank his family and friends for all their
prayers and support.
Damaris Webb*
MAYA/Ensemble
Damaris Webb is a theater maker as social justice advocate. She has created new works for the stage with diverse communities around the US and internationally; her work lives in the intersection of contemplative dance, improvisational performance art, and contemporary theater. Ms Webb is the co-founder of The Vanport Mosaic: a multidisciplinary non-profit, dedicated to presenting, celebrating and preserving the silenced histories around us in order to better understand our present and create a future where we all belong. Recent performing credits include The Americans (Portland Experimental Theater Ensemble) and an ongoing collaboration Standing Together with BMC practitioners and dancers Wendy Hambidge (Portland) and Jorge Samuel (Brazil). Recent directing credits include Frontières Sans Frontières (PSU School of Music & Theater), Walking Through Portland with a Panther: the Life of Mr Kent Ford. All Power! (Vanport Mosaic/Confrontation Theater), Bella: An American Tall Tale (Portland Playhouse), Queens Girl in Africa (Clackamas Rep). Ms Webb holds her MFA in Contemporary Performance from Naropa University, her BFA from The Experimental Theater Wing of New York University and is a proud graduate of Jefferson High School.
Moxxy Rogers
O'SHOON/Ensemble
Moxxy Rogers is a 25 year old poet currently based in Seattle, Washington. In 2016, she attended Portland State University to pursue her education in writing — in which she graduated in 2020 with her Cum Laude Bachelors of Fine Arts in Creative Writing with a focus in Poetry and a Minor in Film Studies. Her poetry has been featured in Pathos Literary Magazine, The Academy of American Poets, NAILED Magazine, The Carolina Muse, Saving Daylight Zine and in 2019 and 2020, she was a featured artist for the Writers of Colors Spring Showcase hosted by Literary Arts and Ooligan Press. Her latest projects include a live 30 minute performance of her original poetry at the Portland Playhouse's Joy Comes in the Mourning performance series, a short film based on her poem The Breakup, directed by Phillip Stone for his Unheard of Sessions series and an interview on Community Profile Theatre's Voices From the Real World Podcast. You can follow Moxxy on her artist page on Instagram @ moxxymay.poetry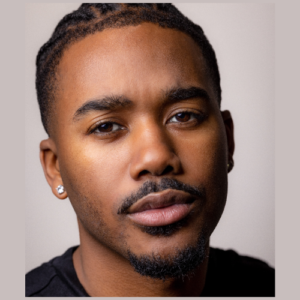 Elijah Sims
LUAYE/Ensemble
Elijah Sims has been performing since age three, has appeared in local and national print ads and commercials. Elijah landed his first major role at age six as Lil Coalhouse in the Broadway tour of Ragtime. Some of his credits include principal actor in the Ilani Casino Resort commercial,Trifles and Dutchman (Defunkt Theater), Vanport and Who I Am Celebrating Me (World Stage Theatre) , I'm Black When I'm Singing, I'm Blue When I Ain't (Third Rail Repertory Theatre). This is Elijah's first show with Portland Playhouse.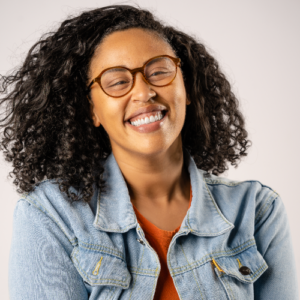 Tessa May (she/her) is a performer, producer, director and educator in Portland, Or. She is a proud Open space company member at Third Rail Rep and is a Teaching Artist at Portland Drama Club. She holds a Certificate in The Studio Conservatory (Acting for Stage, Film & TV) from the American Musical and Dramatics Academy – NYC. This is Tessa May's first production for Portland Playhouse. You may have seen Ms. May in "Blink" as Sophie with Third Rail, in "Troy USA" as Cassandra with Bag&Baggage, on tour with The Oregon Children's Theater in The Adventures of the Tartor Patrol as Alex and in Superhero's old folks home as BabyGirl with Echo Theater. Other local credits include The Acting for Kids and Teen – Oregon and Fertile Grounds Film Festival – Oregon. Tessa loves to dance spread joy and mentor in her community. Tessa wants to thank her family, friends and fans for all their support! She sees you and it feels good to be apart of something groundbreaking!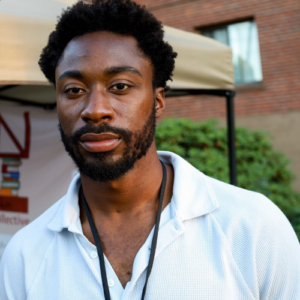 Marcus Lattimore
OLE GOON aka OG/Ensemble
Marcus is a Husband, Poodle Dad, Poet, Actor, and Voice narrator residing in Portland, Oregon. Marcus' poetry is rooted in his insatiable curiosities of the spirit realm. Marcus explores the depths of the dogmas and the mysteries of existence formulating unique pieces of metaphorical realism. Marcus is also the Co-Founder of ZENMNM a wellness company combining mindfulness, nature, and movement into experiences for all walks of life. Background: American Football. Former NFL player for the San Francisco 49ers 2013-2014, Former Collegiate Football Player for the South Carolina Gamecocks 2010-2012,
Portland, OR native, Michael started his dance career in hip hop and club dance culture as a bboy. His dance studies took him to Ghana, Brazil, Senegal, and New York, studying a wide range of secular and sacred dances from the African-Diaspora, as well as a variety of contemporary and modern techniques. His notable teachers are: Khady Badji (Bakalama Dance Co., Senegal), Rosangela Silvestre & Vera Passos (Bahia, Brazil), his local peers, and many more. Michael has spent many years sharing his passions through public school residencies and private programs. He also frequently performs, composes and records music, building on his university studies in Jazz Performance.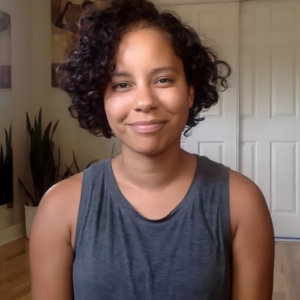 Bethany is a dancer from Portland, Oregon. Her love for movement started at an early age when she discovered tap, jazz, baton, and ballet. She continued growing her passion for dance and exploring different movement styles through high school and college; she was a member of the Jefferson dancers and later Western Oregon University's dance program. Bethany earned a B.A. in International Studies from Western Oregon  University and a Master of Social Work from Portland State. Bethany has continued to study dance and perform while building a career in the mental health field, combining the two passions whenever possible. Bethany has been a proud company member of Rejoice Diaspora Dance Theater since 2017. She currently lives in Milwaukie, OR with her partner Mike, their daughter Nylah, and two cats.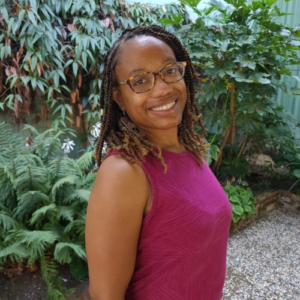 Keinya Kohlbecker (she/her) was born and raised in the Detroit area, but now calls Portland home. She began her dance journey at the age of six. It was not until college when she took Jazz with April Berry, former Alvin Ailey principal dancer and Katherine Dunham Technique mentee.  Keinya found a deep connection to her African roots through the dance movement. It renewed Keinya's commitment to dance, earning her BA in Dance from Denison University in 2000. She continued to dance in the US, in London, England, and performed with a small modern dance company, Area-51 Dance Theatre. After a ten year dance hiatus, Keinya auditioned for Rejoice! Dance Diaspora in Summer 2022 and was overjoyed.
Thank you, to my family for all their love and support during this creative process. Lastly,
Afrolitical
, to me, is an offering, paying homage to my ancestors and my living family, from West Africa to South Georgia.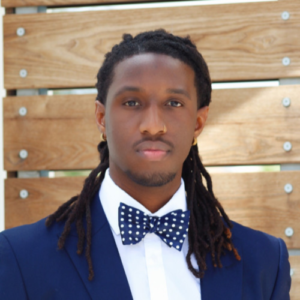 Ola is a dancer trained in a variety of different techniques and styles, including classical training, but takes heart to dances like Afrobeat and Bata, from his origins in Nigeria and Ghana, West Africa. He has performed independently, with companies, and instructed abroad in Nigeria, Jamaica, Washington DC, Arkansas, Texas, and NYC. When not instructing Ola is involved in the Fitness, and Design Research industries. He likes to experience different cultures by traveling and exploring their history in dance and food.
Mariana Rose Thorn is a dance artist, choreographer, and movement teacher. She is a certified instructor of the Silvestre Dance Technique and Pilates. Mariana brings extensive study of Silvestre Technique, Orisha Dance Movement, and Brazilian popular and folkloric movement expressions from her mentors in Bahia, Brazil. While living in the San Francisco Bay Area she continued to cultivate her training with Cuban Modern & Folkloric, Haitian, West African, Ballet & Functional Movement among others. She has performed with Ballet Afsaneh and Alayo Dance companies in San Francisco, and is a current company member with Rejoice! Diaspora Dance Theatre in Portland. Mariana is humbled and grateful to be a part of this ambitious, powerful, and endlessly creative experience – The Sounds of Afrolitical Movement! 
Catón Lyles is an accomplished Pacific Northwest artist who, pre Covid-19 was a nightclub and concert favorite. Catón has engaged and enriched his community with his performances as a musician, actor, instructor, collaborator and youth worker. He's been featured on national and international television in commercials, documentaries, and episodic programs. Catón received a Gold Record for co-writing "You Put Me In A Trance" for the band Nu Shooz (1986). He has performed or recorded with many groups and individuals in the Oregon Music Hall of Fame, the Grammy's, Native American Music Awards, and a Triple Crown winner. Also a founding member of the former internationally recognized Northwest Afrikan-American Ballet. As an actor who has been in films, episodic television and theater, Catón was a cast member, performer, writer and collaborator in the 2017 3 time Drammy  Award nominee and winner of Best Ensemble in a Play entitled " Note to Self" . Other plays include Stages of Life productions of the musicals, 3 time PMTA nominee Charles Browns' Mid –Life Christmas, Still Crazy after 30 Years a Musical Review, Geezer Palooza and Geezer Palooza ll. Catón has been involved with youth work for decades, including Portland Public Schools, Vancouver School District, Beaverton School District, Young Musicians and Artists, the original Kukatonon, now Sebe Kan Youth Dance Ensemble, I am M.O.R.E (Resiliency in Rhythm) and the 2015 National Arts and Humanities Youth Program Awards recipient, Caldera, where he is the Camp Artistic Director. Currently he is a member of Trio Eclectique d' 903 playing Nuevo Flamenco inspired music around the Northwest and beyond when Covid -19 safety concerns allow.
James Powers
Musican 1 - Bass/Guitar/Trombone
Akila Fields
Musician 2 - Keyboards
Akila Fields is a musician and photographer in Portland. He makes shoegazing R&B as Palm Dat. Every Saturday he co-hosts 'Intuitive Navigation'-a radio show on xray.fm that focuses on local artists and new releases in the R&B and Pop spaces
Guest Artists & Invited Guests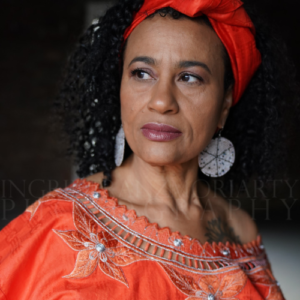 Habiba Addo was born and raised in Ghana, West Africa. She studied Dance and Theater at University of Hawaii in Hilo and Portland State University. Habiba studied Ballet, Jazz, Contemporary, Afro-Cuban, Afro-Brazilian, Haitian and various West African dance forms. Habiba Addo is also a Vocalist and a Storyteller and has been teaching  for 30 years. She shares her artform with deep reverence, humility and play. Habiba's personal life is intricately intertwined with the artistic expression of her home, Ghana and the African Diaspora.
Feed The Mass. Mission Empower. Educate and serve through food.
Feed The Mass is a 501c3 nonprofit organization that has been operating in Portland since 2016. Founded on the belief that everyone deserves access to "reliable, high quality nutrition", we function to empower and connect the people of Portland through food. We are proud to deliver multiple sustainable solutions to combat food insecurity in the Portland metro area. Our education program offers accessible digital education and workshops to the Portland community, putting the power of meeting their wellness and nutrition needs directly into their own hands. Our FED program serves our city's hungry and combats food waste by turning donated food "into high quality", nutritious meals that are served to our most vulnerable neighbors.
Albina Vision Trust
Wednesdays
The Albina Vision Trust (AVT) was created to steward the vision for the future of lower Albina and achieved non-profit status in 2017. AVT seeks innovative solutions with a focus on building partnerships. As a nonprofit organization, AVT is positioned to link private interests and public priorities with community values.
The core values guiding the vision for lower Albina are:
Honor what was, what happened, and what could be

Heal ourselves and our communities

Reconnect to the river

Build a place to live, work, and play

Integrate arts in the process and product

Be intentionally remarkable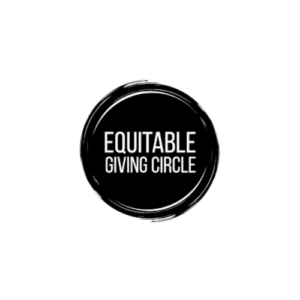 Equitable giving Circle
Wednesdays
Equity Is Not Uniform. Every Community Has Different Needs. Equitable Giving Circle Was Created To Address This Fact. So Often, Giving Between The Nonprofit Community And Those Who Need Support Is Transactional. The Processes And Proof Can Sometimes Feel Prohibitive And Take Too Much Time. We Are A Community Of People Committed To Creating Peer-Led, Community-Funded, Transformational Change. Our Work Aims To Build Immediate And Increased Equity Throughout Portland's Bipoc (Black, Indigenous, And People Of Color) Communities Through A Combination Of Fund Development And Network Building Opportunities That Center Economic Equity.  Info@Equitablegivingcircle.Org
Equitable Giving Circle Is An Oregon Domestic Nonprofit Corporation With An Official 501(C)(3) Status.
Painted Entertainment Inc.
Wednesdays
Painted Entertainment LLC produces interactive art experiences throughout California, Nevada,
Oregon and Washington. Within 3 short years, Painted Entertainment has had the opportunity to
host 192 events, serve over 4,000 patrons, 56 organizations and expand into 4 new markets
(Team Building, Art therapy, Wholesale Distribution and Curation). The most current project
Painted Entertainment has executed is "Art as an Outlet: Art Therapy for the Black woman", a 3
month, weekly art therapy program designed to assist black women in in healing from life
altering experiences such as: abandonment, domestic violence, generational trauma, grief,
racism, sexual assault, etc. This program uses painting and drawing to address & unpack these
disembodying experiences while engaging with our Therapeutic Healing Team for in-depth
processing. Group support sessions allow participants the opportunity to receive support & build
community in a safe, judgment free environment with peers that look like them. Painted
Entertainment prides itself on constantly staying innovative in finding opportunities to
incorporate art into everyones daily life while continuing collaborative efforts with other local
small businesses and artists to create a healthy ecosystem.
​
Yawa, also known as Amenta Abioto, is a songwriter and producer from Memphis,TN and currently based in Portland, OR. In her one-woman performance, she builds vocal and instrumental loops from synth, drum machine, and kalimba creating atmospheric textures. Yawa surprises and tantalizes audiences with mind bending ideas while skipping vocally from soul-shaking gospel to smooth jazz. Her music is boldly mystical and soul-fired, and her raw live performances invoke elements of both theatrical and magical surprise. "
Photo credit 

Graciela Teofield has done many things around health and wellness, education and spirituality. God has led her on a beautiful journey and today, she continues her passion to serve others through Reiki Energy and Vibrational Sound Therapy. She is a Medical Reiki Master through Raven Keys, a Holy Fire III Karuna Reiki Master through ICRT with Colleen Benelli, VSTCLP with Vibrational Sound Association and a Yomassage® Energy Practitioner. She also holds a M.A. Education from Portland State University.
Michelle "Yemaya" Benton
Fridays
Michelle "Yemaya" Benton (MY) is originally from Northern California, and has been residing in
Portland, Or for the last 17 years.Through her personal spiritual and soul searching journey,
Yemaya has learned to interact with energy, assessing the need not only within herself, but also
the people around her. In 2019, Yemaya's Inclinations, A Spiritual Offerings Boutique was
established. Yemaya's Inclinations has continued to grow and encourage community healing in
new ways; to our generation, but also traditional practices that are overlooked and not readily
practiced. As an AWO (student of the mystery) and aspiring herbalist, Yemaya uses the
knowledge gained coupled with her inclinations (God given gifts) and incorporates it in the
healing provided to community members. MY is studying Ifa, an African Traditional Religion
(ATR), and with further study and mentorship will be an initiated Ifa Priestess July 2023. In 2021,
Yemaya took healing and connecting to the divine feminine to the next step and became a Yoni
Steam Practitioner offering a deeper healing connection with the Divine feminine within.
Michelle Yemaya is a co-founder and the Executive Directors for the Black Community of
Portland, a local Grassroots non-profit Organization. She has been dedicated to the
advancement and empowerment of the Black population in Portland with areas of focus being
Anti-Displacement and Housing Justice, Black Economics, and Self-Healing. In addition, as the
As a hobby she enjoys photography and painting and being in the wilderness for grounding and
its natural melody, you can find the Goddess near a fresh body of water or the beach.
Michelle Yemaya (yem -may- ya) Benton
Preferred Pronouns: She/Her/Goddess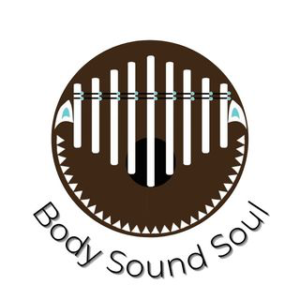 Alberta and Elijah of Body Sound Soul
Fridays
About Body Sound Soul
The purpose of Body Sound Soul is to support, celebrate and center the rest, healing and joy of Black, Indigenous, people of color, LGBTQ2SIA+ and marginalized identifying individuals through each phase of life as they walk through various challenges, joys, traumas, transitions and sensations…coming into greater balance within themselves. Through bodywork and sound healing, this practice is meant to nourish them as they hold space for all those that rely on them in their own lives, and generations to come.
About Alberta
Alberta Qamar; LMT (She/They)  is a Malian/Nigerian/Seminole/Queer licensed massage therapist & musician practicing for the past 8 years. She studied in NYC have worked in multiple states, and abroad in a range of settings including integrative wellness centers, yoga retreat spaces, hospitals, private events, individual homes, and in the outdoors. She currently works at Hey Doc clinic and does in home sessions on a case by case basis, as well as sound healing events throughout the year with a focus on centering Black, Indigenous, Trans and Queer people in our community. Attendees have described their sound baths as soothing, meditative, experimental, visual, wave like, spiritually grounding, and ancestrally connected "
If you'd like to learn more about sound healing or book a personalized bodywork session, sound healing or group session, follow and message them on Instagram @bodysoundsoul
About Elijah
Elijah Jamal Asani (He/him) is a Nigerian-American anti-disciplinary artists // youth educator from Chicago.
Using earthly soundscapes & unorthodox samples Elijah creates experimental sonics as a solo artist. As an educator, he works with & for underserved youth thru facilitating music production, instrument making & other sound-exploration workshops.
to be felt @ elijahjamalasani.love.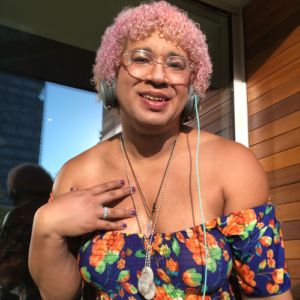 Elder Millennial. Lifelong lover, celebrator, and fanatic of music. Big library, bigger heart. Woman's sports enthusiast & advocate. First Albums: Another level, Travelling without Moving, OK Computer. Favorite band: Sade. Dream gig – Sunset Bar on Ibiza!
Cyrus Nabipoor is a trumpeter, composer and bandleader based out of Portland, OR. He performs regularly with his Quintet, The Puddletown Stompers, and Reb & the Good News.
Chris Shuttleworth
Sundays
Originally from Eugene, Oregon, Chris Shuttleworth moved to Chicago to pursue a Jazz Studies degree at the prestigious DePaul University School of Music, where he studied under a number of staples of the Chicago music scene, including Dennis Carroll, Mark Fisher, and Charles Vernon. He has shared the stage with many diverse acts ranging from jazz heavyweights such as Wycliffe Gordon, Miguel Atwood-Ferguson, Randy Brecker, Ken Peplowski, Greg Ward, and Dana Hall, to pop acts including Beats Antique, Hellogoodbye, The Temptations, and The Four Tops. He has also toured extensively as a leader and a sideman, having performed in the majority of the United States as well as internationally as far as Shanghai.
Mieke Bruggeman is a Portland based multi-instrumentalist and educator. 
Mieke performs with long-time band mates and all-female saxophone quartet, the Quadraphonnes. Their 2014 album, Get the Funk Out features all original compositions. Mieke's piece, "What Could Possibly Go Wrong?" was inspired by a real life manicure gone awry. The Afro-Cuban band Melao De Cuba was one of Mieke's first Portland gigs. Almost 20 years later, she is still playing bari sax and flute, singing backup, and arranging parts for Melao's 4-piece horn section. In 2021, Mieke began to record and tour with Ron Artis II & The Truth, opening for G-Love and performing at the Troubadour "one of the best rock clubs" according to Rolling Stone. Behind the scenes, Mieke plays multiple reeds for musical theater shows like Fiddler on the Roof, The Color Purple and In the Heights. Notable recording session credits include "The Clapping Song" from the Netflix original All Together Now, "Walking the Plank" and "Belay" from the Disney Jr. show Jake and the Neverland Pirates and "The Holdovers", a Focus Feature film to be released in November 2023.
Mieke also has a full studio of private students and can be seen popping into various schools throughout Portland to teach workshops and coach students. As education coordinator for the PJCE, she heads the Young Jazz Composers and Alumni programs and is currently developing a curriculum for Arts for Learning Northwest entitled "The Music and Lyrics of the Blues". 
Mieke and her husband Kent enjoy tending to their garden, spoiling their two cats, nurturing their beehives and chickens and spending as much time as they can camping all over Oregon and traveling abroad. Music is the one outlet that (as author Tom Robbins might say) keeps the oxygen from leaking out of her life.
Grandma's Hands is a platform for Black grandmothers to share family recipes and food traditions with future generations. The program provides a bag of fresh produce grown by Black farmers and brings everyone together virtually to learn how to prepare the featured recipe together.
Grandma's Hands have always been there to pick us up, lift us up, and guide us to the right path.
Our Grandma's Hands story begins with Vanessa and Willie Chambers, and how Vanessa was sharing cooking traditions and experiences with their grandchildren at home.  That picture was captured in Willie's mind in 2018 when he was meeting with Katrina Ratzlaff and Lisa Cline from Wallace Medical, Lynn Ketch from the Rockwood CDC, Maureen Quinn from OSU, and others working for the health of the people of Rockwood.  The conversation got around to food systems how and to promote good nutrition and health. From there, the picture of grandmothers actively passing on their cultural and family food traditions to younger generations came into focus. Willie had already seen it at home; He already knew the words penned by Gil Scott Heron and sung by Bill Withers  — "Grandma's Hands"
Willie reached out to Chuck Smith and the Black Food Sovereignty Coalition to help work on developing this concept.  Throughout 2019 we reflected on the transformative power of Grandma's Hands and worked on how to activate Grandma's Hands in improving our health, guiding our eating habits, strengthening our connections, and building our community.
The first Grandma's Hands project was funded in 2020 through a grant submitted by the Rockwood CDC to the Oregon Department of Agriculture to serve the Rockwood community.  BFSC, in partnership with the Rockwood CDC did the natural and right thing- turn to the Black Grandmas in our community to have their Hands bring this project to life.  Vanessa Chambers was one of those first Grandmas to guide this program.
The Grandmas who participated in launching the first project are: Vanessa Chambers, Rhonda Combs, Mildred Braxton, Martha Lewis, Laurie Palmer, Marchane Lawson, Joyce Smith-McGee, Latasha Carter, Lisa Mathis, Mary Frison, and Shantae Johnson.  We also had a few men/grandfathers contribute to the effort: Arthur Shavers, Jerry Hunter, and Robert Braxton.
BFSC has respectfully accepted the honor of being caretakers of Grandma's Hands, recognizing that Grandma's Hands have always been there holding us, sustaining us, and encouraging us.
The Grandma's Hands program today is the collective gift that Black Grandmas from our community have given us.
Sunday's Congo Circle Vendors
Asha True
True Melanin PDX
Wentemi Martey
Sumner Street Shea LLC
Florence Jenkins
Nana's Exquisite Confections
Christopher McMurry
Chris McMurry A 360 Experience
Shannon Melson
PearlShique Jewelry
Shannon Melson
PearlShique Jewelry
Calvin Harris Jr
WE GRUB, LLC
Vanessa James
INNOCENT DESIGNS
Latasha Lee
Lulu Blac Organics
Cadell Crawford
Cadell Craword Is
Nila Martin
Blazay Cosmetics
Frank Cain
Str8 2 Da Top Catering