It truly takes a village to make a piece of art, and none of us can do it alone. From dozens of submissions, seven Panel Judges from various artistic disciplines chose works that, as we approach winter and the days grow shorter, bring in the light. Each project has a Lead Artist, who created the concept for their piece. They each called upon their community to find Collaborators to help them tell their stories. Collaborators range from actors, dancers, musicians, designers, filmmakers, and more. Scroll down to read about all the folks who made Wonderland happen!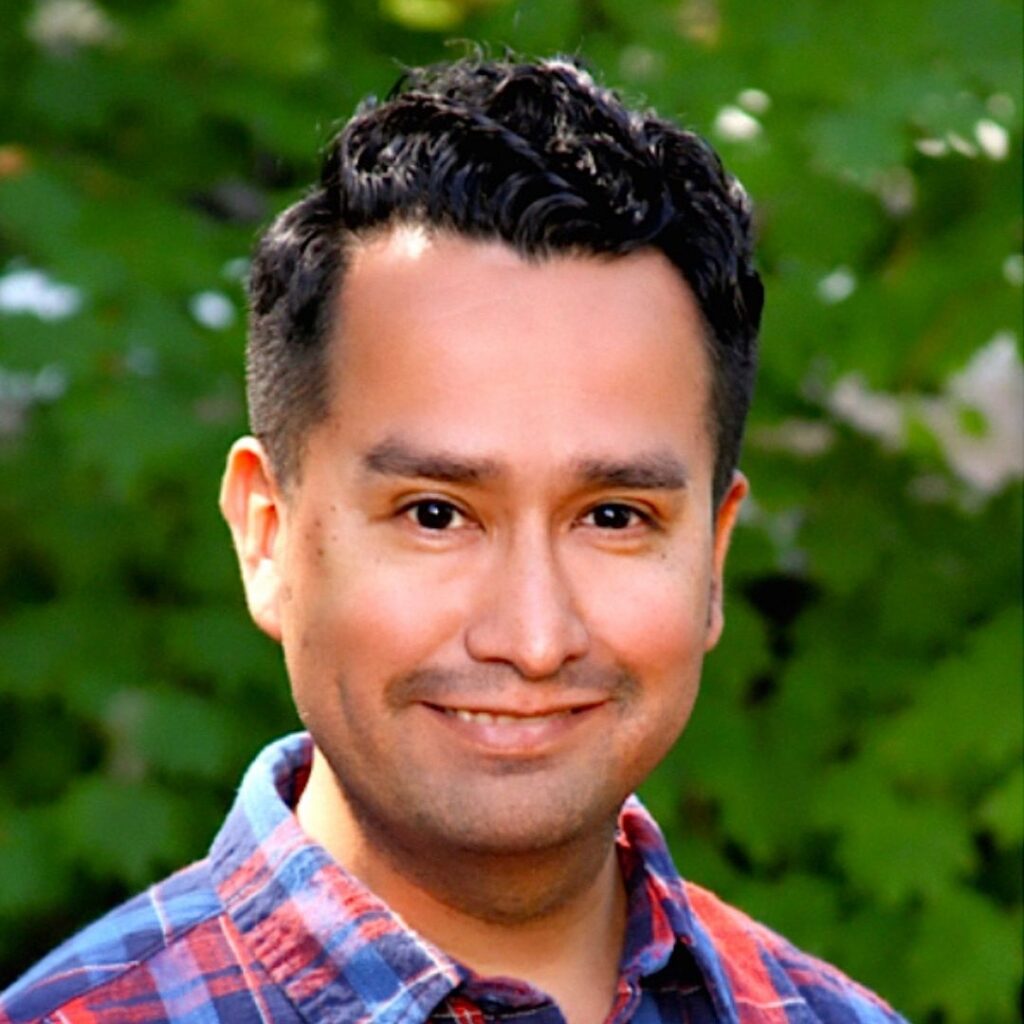 FRANCISCO GARCIA
Creator of 545
Francisco is a director, actor, educator, and playwright. His recent directing credits include the world premieres of Emilio Rodriguez's Swimming While Drowning and Olga Sanchez's Broken Promises for Milagro Theatre,  Joan Cushing's Diary of a Worm, a Spider, and a Fly and Jose Cruz Gonzalez's Tomás & the Library Lady for Oregon Children's Theatre, and Naomi Iizuka's Anon(ymous) for Lewis & Clark College, where he also worked as a adjunct professor. In 2013, Francisco served as a guest playwright for CalArts' CAP program, where his adaptation of Fuente Ovejuna was performed at REDCAT Theatre. In 2015, he wrote Odessa, an adaptation of The Odyssey for Profile Theatre's Educational Outreach Program, which was performed in conjunction with Beaumont School. As an actor, his recent credits include NBC's Grimm, IFC's Portlandia, A24 Film's Lean on Pete, and JAW: Playwrights Festival for Portland Center Stage. He is a proud member of AEA and SAG-AFTRA and serves on the board of directors for Theatre Diaspora.
TIP THE ARTIST:
Venmo: @Francisco-Garcia-616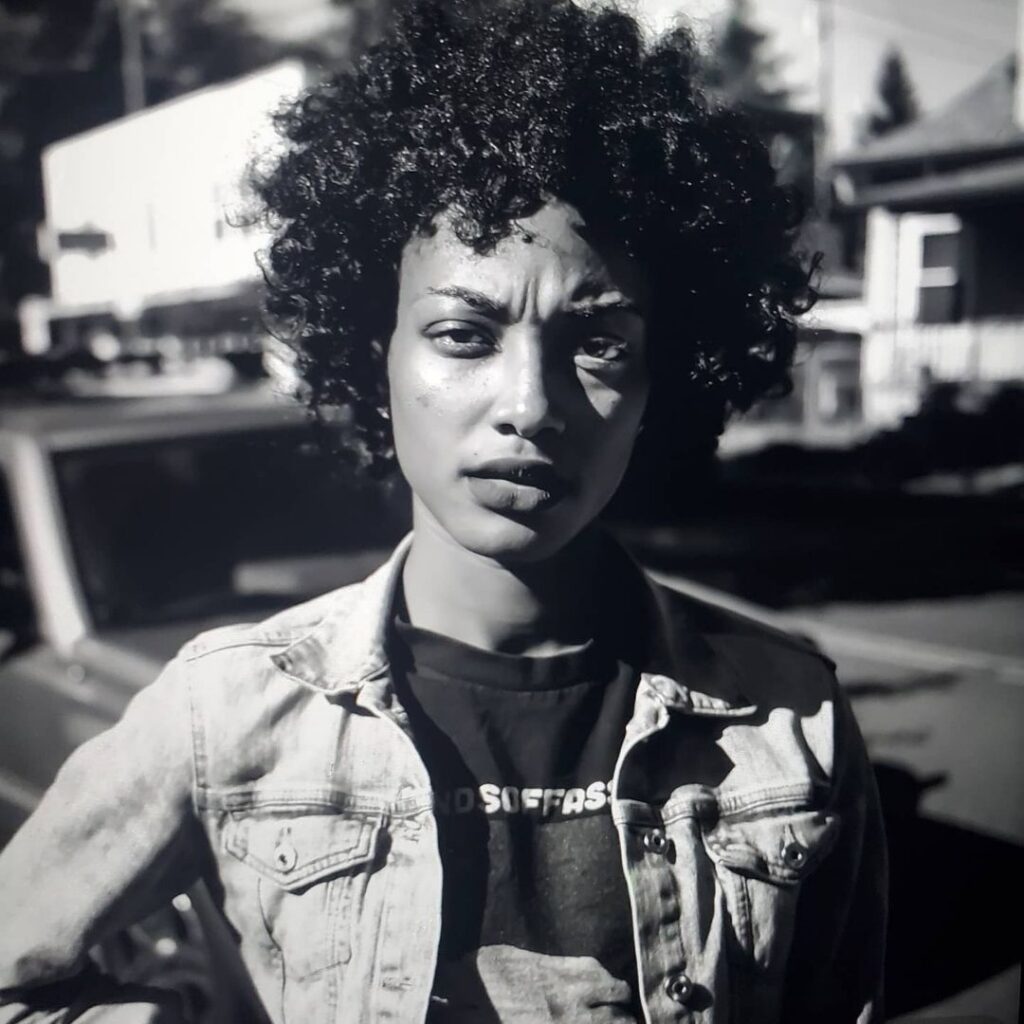 FYNDI JERMANY
Creator of Catharsis
Fyndi Jermany is a queer multi ancestral performing artist and creative who was born in Washington D.C and grew up in Portland, Oregon.  She is inspired by her everyday life as well as history and pop culture; the traumas of her childhood encompass much of her work. As a child, Fyndi began immersing herself into theater, engaging in various performances into her adulthood. Whether impromptu or deliberate, her eclectic dancing style aims to engage the masses with introspective questioning.  She looks forward to future creations as well as further artistic development.
TIP THE ARTIST
Cashapp $Fyndij and on Venmo @Fyndij. 
ASHLEY MELLINGER
Creator of Private Chat
As a theatre artist and filmmaker, Ashley Mellinger is committed to telling stories that re-imagine traditional narratives and include marginalized voices without centering on their identities and trauma. She is an award-winning half-Korean actor and producer. After graduating from NYU's Tisch School of the Arts and working in NYC for a decade, she moved to Portland, Oregon and co-founded Desert Island Studios to increase artists' accessibility to film resources. Recent producing credits include Dawn Jones Redstone's proof-of-concept for her debut feature Noelia, and Roland Dahwen-Wu's first feature Borrufa. Pre-pandemic, her writing debut L'Ortolan was selected for the 2020 Spliff Film Festival and Portland Shorts Fest. Post-pandemic, she co-wrote and starred in the AAFL 72 Hour Shootout film, Vent (which won 2nd Runner Up, Best Editor, and Best Screenwriter).
TIP THE ARTIST
Venmo: @ashleymellinger, Paypal: Cinderellinger@gmail.com, Cashapp: $AshleyMellinger
KAILEY RHODES
Creator of The Mythology of Blame

Kailey Rhodes is a Portland-based theater-maker and body-shaker. Credits include Miss Bennet: Christmas at Pemberley at Portland Center Stage; Into the Woods and Ordinary Days at Broadway Rose Theatre; The Wolves at Portland Playhouse; Sense and Sensibility at Clackamas Rep; and Urinetown and The 25th Annual Putnam County Spelling Bee with Anonymous Theatre Company. She has previously appeared in Teenage Dick, An Octoroon, and The Importance of Being Earnest at Artists Rep Theatre, and hopes to rejoin them again one fine post-COVID day for their world premiere of Anthony Hudson's Looking for Tiger Lily. She doesn't have much to say because 2020 took all her words, and what she has left, she put in this piece. kaileyrhodes.com
TIP THE ARTISTS
Venmo: mythology-of-blame / Cash App: mythblame
From dozens of submissions, seven panel judges chose works that, as we enter the shorter days of winter, bring in the light.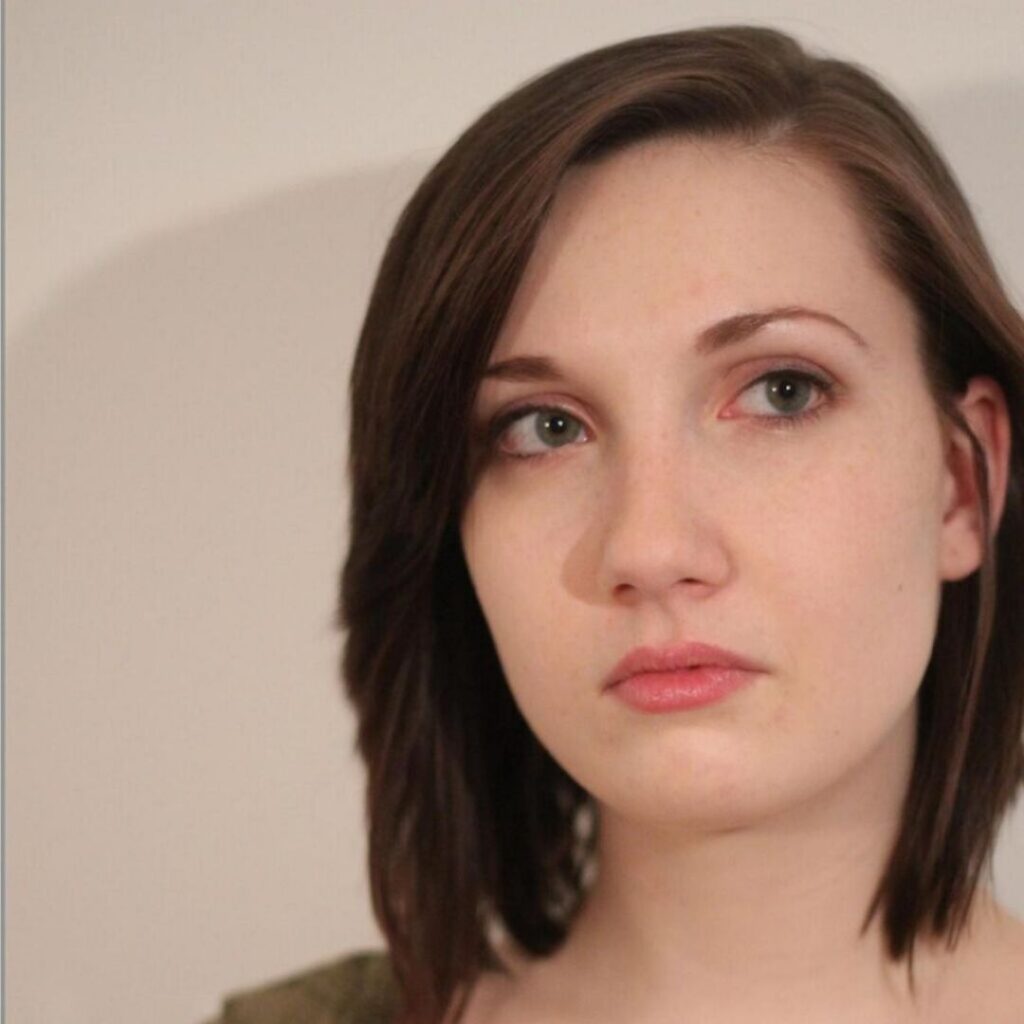 ERIN DIIORIO

Erin DiIorio is a theatre artist from the NJ/NY area. She received her BA in devised and collaborative theatre from Pace University and is a recent graduate of the William Esper Studio's two-year program. Erin is a founding member of the NYC-based collective Alcohol, Honey, & Shit, and hopes one day to run her own theatre.
JAMES DIXON

James Dixon is a Portland-based actor, director (SDC), playwright, and equity facilitator. James most recently served as the EDI Chair for the PATA Board of Directors and currently serves on the Accountability Collective. There is a wealth of self-empowerment, wisdom, and fulfillment in telling your own stories. So James now focuses on creating through an equity lens in an effort to bring communities closer to the stories that display the beauty of the human condition. His favorite directing credits include "Matter" with May Hats and Portland Playhouse, Bootycandy with Fuse Theatre, The Mysterious Affair At Styles with Linestorm Playwrights, Gender-fication with 360 Labs, and as a Cultural Advisor for Hair with Staged.
CHARLES GRANT

Charles grew up in sunny California, where he received a BFA in Acting and a minor in Black Studies from the University of California, Santa Barbara. His journey with Portland Playhouse began in 2016, when he was a part of the Season 9 Apprentice Company. Over the years, he has worked with the Playhouse in both Audience Services and Education capacities. As Associate Producer, he works with the Artistic Director as a casting director & coordinator for main stage productions, produces events and programs for the community, and works with the Production Manager on contracts and negotiations. In addition to his duties as Associate Producer, he is also an actor. Selected performance credits include Redwood and Miss Bennet: Christmas at Pemberley (Portland Center Stage), Bootycandy (Fuse Theatre Ensemble) and Jump (co-production with Confrontation Theatre and Milagro Theatre). He is grateful to share the magic of theatre with this city through his work on, off, and backstage. Portland has become his home, and he is happy to be a part of this community. Check out more at: thecharlesgrant.com
HAYLEY HILMES

Hayley is a fundraiser, database administrator, lifelong resident of the Pacific Northwest, avid reader, podcast enthusiast, and sunlight seeker. She earned a BA in Theatre Arts at the University of Puget Sound, with a focus on dramaturgy and directing. At Portland Playhouse, she is an advocate for theatrical work that challenges our assumptions, introduces us to new points of view, and reflects the community we serve.
ALIX KOLAR

Alix has worked in arts- and youth-focused nonprofits and organizations for more than 15 years in the Northwest, including helping to run a national queer arts and music festival. In their time working with nonprofits, Alix started bookkeeping five years ago as a way to support the small organizations they value. Alix is a believer in social justice and radical politics, has a deep love of photography, speaks French and is an (ex-) Midwesterner who likes to spout facts about Ohio.
ROB SMITH

Originally from Washington DC, Rob has been drumming since the age of 12 and has performed in countless scenarios since. As well as drumming, Rob has worked in arts education for over 20 years with a focus on social justice and human rights, motivated by the belief that everyone deserves equal and affordable access to the arts. Rob doubles as the Director of Community Engagement for PHAME, a Portland arts organization serving adults living with Intellectual and Developmental Disabilities.
JAZMINE VILLALINO

Jazmine Villalino has recently received her BA in Theater from UCLA and is more than thrilled to be this year's Directing Apprentice at the Portland Playhouse. She first specialized in Stage Management and Production before getting bit by the directing bug. Her first full-length production (which she directed and stage managed) was the play Real Women Have Curves. She was in the process of directing a queered production of Lord of the Flies when it was cancelled due to COVID-19 circumstances. She has also assistant directed Troilus and Cressida for the prolific Rob Clare. Jazmine is interested in alternative types of staging and imbuing theater with her activism. As a queer person of color, she sees the purpose of her art as lifting minority voices to the stage that have so far been silenced and usually prefers to devise new work with her collaborators. In her free time, Jazmine plays music and hangs out with her dog, Percy. She sees her life as a fight against injustice and is excited to begin her work at the Portland Playhouse.