A virtual festival of new work
Starting December 11, 2020
Join us for live Q&As with the artists.  Check out each show listing for dates and times and book your space for these free events.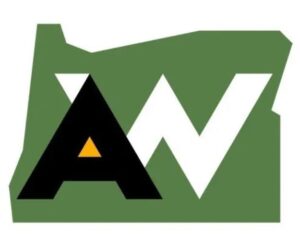 Join us for two weekends in December for Wonderland, a festival of four short works that directly engage with our current socio-political landscape from the perspective of WONDER.
In a time of uncertainty for the country and for the arts, Portland Playhouse put out a call to local artists to open our hearts and broaden our perspectives.
Wonderland strives to give multidisciplinary artists a platform to respond directly to the current moment in our country and beyond. In turn, artists, community members, and viewers alike will be able to engage with specific issues and begin to find ways to listen, learn, and move forward together, all with a sense of curiosity and wonder.
Procuder Charles Grant introduces you to each of the commissioned artists contributing to Wonderland.
CATHARSIS
by Fyndi Jermany

Catharsis is a short musical film that utilizes three main characters to explore the many social constructs around us. Each character represents and or disrupts social ideas such as identity, religion and violence through song, dance, and suspenseful enactments. Catharsis' intentness creates opportunity for viewers to ponder ideas of common practice and liberation.
This work premiered on December 19, 2021.

THE MYTHOLOGY OF BLAME
by Kailey Rhodes ,Ty Cozier, Kisha Jarrett, Claire Rigsby, Andrea Vernae

Kailey Rhodes, Ty Cozier, Kisha Jarrett, Claire Rigsby, and Andrea Vernae explore the legacy—through time, across continents—of humankind's rejection of accountability. From Pandora to the Poor, who do we blame, and what would happen if we hold ourselves accountable instead?
This work premiered on December 20, 2021.

545
by Francisco Garcia

545 by Francisco Garcia is inspired by the current events of the 545 migrant children who were separated from their families by the Trump administration and have yet to be reunited with their parents. 545 explores the hardship of two young sisters Luli and Oli, who are separated from their mother and held in custody, as they struggle to find hope in the darkest of places.
545 premiered on December 12, 2020.
PRIVATE CHAT
by Ashley Mellinger

In an attempt to up her game, a young woman purchases some one-on-one time with a webcam model. When she decides to reveal her true identity, the two of them have a conversation about intimacy, desire, and which angles best showcase your ass. Private Chat is a scintillating window into the voyeuristic world of cam modeling, challenging the preconceived notions and stigma around sex work.
Private Chat streamed from December 11-, 2020 to January 11, 2021

Learn more about the artists and the panel of judges on the Artist Bios page.
Interested in Getting Involved?
We are always looking for volunteers as well as apprentices, crew members and corporate partnerships.