At the center of No Candy is a multi-generational community of Bosnian Muslim women who survived the Srebrenica genocide and, years later, open a gift shop for tourists who visit the Srebrenica memorial. While No Candy is very much about how trauma inhabits the body and shapes a community, it is also about the persistence of humor, art, and absurdity in an unimaginable time.
This new work was presented to enthusiastic acclaim as part of our 2017 Fall Reading Series. 
Please note:  Run time: 110 mins including a 15-minute intermission. 
This production contains descriptions of violence and sexual violence. There is a brief moment that is sexual (fully clothed) that becomes aggressive and non-consensual.  
ASL performance February 6 at 7:30 pm.
Stage Manager: David Levine*
Scenic Designer: Peter Ksander
Lighting Designer: Miranda Hardy
Costume Designer: Emily Horton
Sound Designers: Casi Pacilio, Jana Crenshaw 
Assistant Directors: Reina Solunaya, Melanie Owen+

Assistant Stage Manager: Rachel Lee Millena+
Technical Director: Chris Andrews
Master Electrician: Jeff Ruggiero
Scenic Artist: David Pritchard
Production Apprentice: Alex Meyer+
Dialect Coach to Mia Zara: Dana Green
Emma Stanton on her play No Candy
Playwright Emma Stanton talks about the impetus and influence for her new play No Candy This video was shared following a reading of the play as part of Portland Playhouse's Fall Reading Series in 2017. The world premiere of No Candy, directed by Tea Alagic, will take place at Portland Playhouse January 16 – February 12, 2019.
Thank you to our Show Sponsors
Judy & Greg Kafoury
Oregon Cultural Trust
Polly Grose
Our work is supported by Oregon Cultural Trust.
Thanks to the Regional Arts & Culture Council, including support from the City of Portland, Multnomah County and the Arts Education & Access Fund.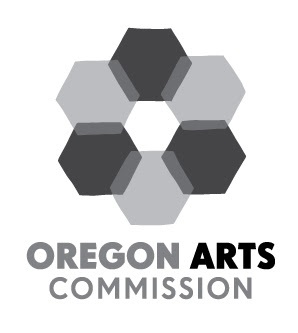 Portland Playhouse receives support from the Oregon Arts Commission, a state agency funded by the State of Oregon and the National Endowment for the Arts.
Interested in Getting Involved?
We are always looking for volunteers as well as apprentices, crew members and corporate partnerships.