Portland Playhouse is dedicated to producing quality, intimate, performances in which the interaction between artists and audience is paramount. We hold theatre to be a space in which all people can come together to celebrate the complexity of our shared human experience.
Our purpose is to activate surprise, delight, and challenge in our lives by exposing diverse audiences to artistically forward shows.
We envision a world awakened by the wonder of theatre.​
MANY PEOPLE KNOW THE STORY
Three young people named Weaver who journeyed west from Virginia in 2008 to start a theatre. How they found their way to an abandoned church in the King neighborhood and soon had a "theatre" to call home. How they built the scenery themselves, begged and borrowed everything else. How audiences sat on sofas scrounged from Craigslist and the street. The first night two people came. The second night… no one. But on closing night, 122 people crowded around the makeshift "stage," sitting on cushions, speakers, and four people on a piano.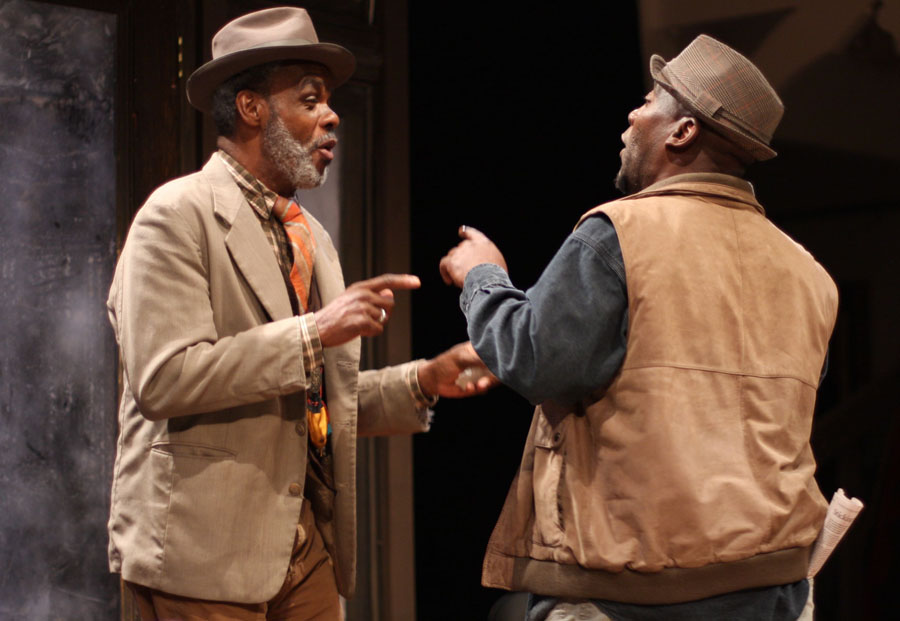 AND THEN SOMETHING HAPPENED.
August Wilson. 2010. And the last play he wrote, Radio Golf, changed everything, in more ways than one, a play about gentrification in Pittsburgh's Hill District, a place not unlike Northeast Portland. The show sold out by the end of the first week. And then extended. And extended. And the people who came weren't just avid theatregoers but people from the neighborhood. People who wanted to talk about issues and art and LIFE.
AND THEN SOMETHING SCARY HAPPENED.
In 2012, the City came calling. They said "Theatre" is not a legal use of a neighborhood church. A cease and desist order went up on the door. So began a yearlong struggle to remain in their beloved King neighborhood. They submitted a "change of use" request and were denied. The Church was vacant once again.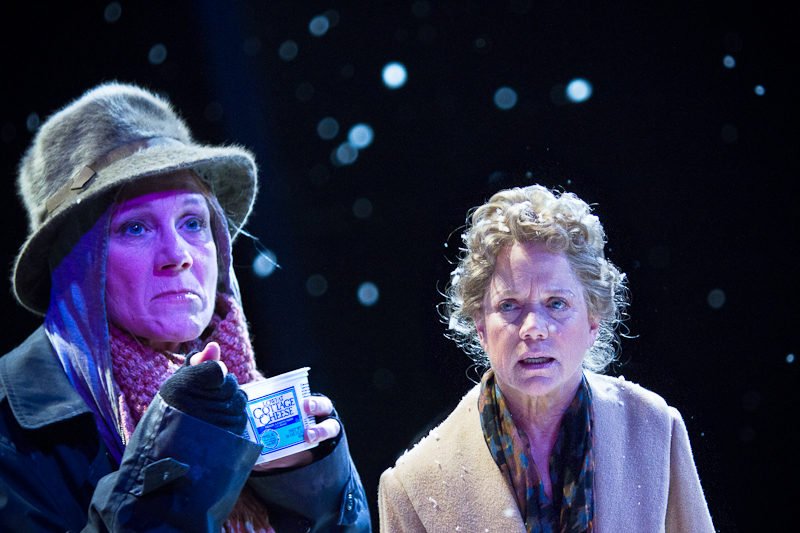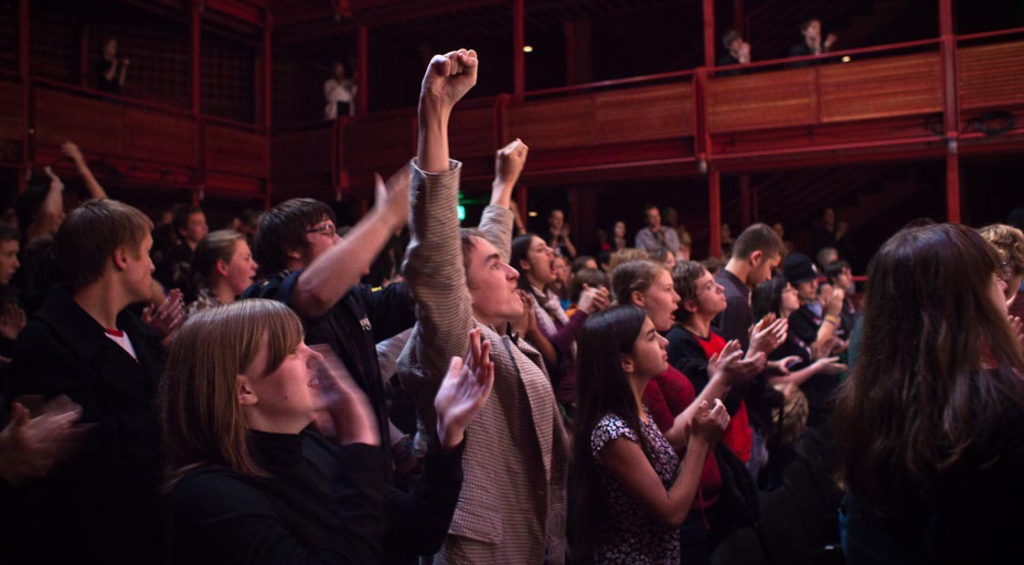 AND THEN SOMETHING ELSE HAPPENED.
Something… AMAZING. And unexpected. Not only did their neighbors come to see the plays, they wrote testimonials. Signed petitions. Volunteered their time. Gifted their hard-earned money. And the King Neighborhood Association led an appeal to City Council to overturn the closure. When it came time for Council to decide the fate of this theatre, people crowded into City Hall, and one after another they took their turns at the microphone to tell the commissioners that Portland Playhouse needed to stay. And the Council agreed.
Comfy seats have replaced the tattered sofas. The scenery and costumes are designed by professional artists. And among the actors and directors who share their talents with us are national award-winners who have worked on Broadway and stages all over the world. We've now completed half of Wilson's American Century Cycle and aim to become one of the very few companies in the country to produce the whole thing. And six months ago we signed a long- term lease to occupy The Church for the next 10 years.
We continue to seek new ways to engage with our neighbors, and to deepen the relationship between what we do onstage and what's happening in the lives of our audiences.
We bring the magic of theatre to a greater number of schools each year, providing young people with experiences that empower them with life skills they will value for the rest of their lives.
The past seven years have changed Portland Playhouse, and the people behind it, irrevocably. With gratitude to our neighbors, and with humility for the support they have shown to us, we rededicate ourselves to making the Portland community, and our neighborhood specifically, richer for having the arts in their midst.