Our mission is to celebrate the complexity of our shared human experience.
We envision a world awakened by the wonder of theatre.
Belonging: Portland Playhouse works to be radically inclusive onstage and offstage. We serve together. We rise together. We lead with kindness.
Gratitude: We are here by the grace and generosity of our community. We honor, join with, and are guided by those who came before us as well as current and future generations.
Courage: We challenge the status quo; we take risks. We listen and learn with an openness to change.
Job Title: Front of House Associate
Reports to: Events & Front of House Manager
Position Type: Part Time, Non-exempt
Commitment: 15 – 30 hours per week (subject to # of shifts). 
Performances range between Tuesdays – Sundays.
Extremely open Availability during Sept. – Dec. 2023 a HUGE PLUS!
Compensation:  $17/hour to be paid on bi-monthly basis 
Application Instructions
To apply, email a single pdf of your resume and cover letter to work@portlandplayhouse.org. In the subject line, include the name of the position for which you are applying and reference where you heard about this position.
SEASON 16 GENERAL AUDITIONS – PORTLAND PLAYHOUSE 
Portland Playhouse announces general auditions for its 2023-2024 Season. We are seeking submissions from both AEA and Non-Union actors, singers, and musicians for our 16th Season, for the following productions: 
 AUDITION DATES AND INSTRUCTIONS:
Monday, May 1st, 10:00am – 6:00pm (lunch break 2p – 3p)
Tuesday, May 2nd,  9:00am – 5:00pm (lunch break 1p – 2p)
SUBMISSION INSTRUCTIONS:
To schedule yourself for a slot, please email us the following to casting@portlandplayhouse.org:
In the subject line of your email please list your last name, your first name, and your union status (Example; Smith, Ann AEA)
Please email us two (2) time slots that work for you, and we will schedule and confirm you for a slot accordingly. Time slots will be in 5 minute increments.
WHAT TO PREPARE:
ADULTS: For your general audition, please prepare two contrasting contemporary monologues or a monologue and a song (16-32 bars), totaling no more than 4 minutes. 
YOUTH: For your general audition, please prepare a song of your choosing (30 seconds – 1 minute in length). This can be a song from Matilda, a Christmas song, or any song of your choosing. Please also prepare a monologue from a play OR a short dramatic story from real life or fiction of your choosing (1-2 minutes max).
ADULTS & YOUTH:
If you choose to sing, you may do so acapella, with an instrumental track, or accompany yourself on an instrument. An accompanist can also be provided if you have sheet music, so please let us know if you would like to make use of this. Please bring a physical copy of your headshot and resume with you to your audition. Callbacks will take place at various points throughout the summer (May 2023 – September 2023). Please let us know if you have any questions, concerns, or if there are any accommodations we can provide.
A note about casting (adopted from language with consent originally created by Kevin Kantor and Emily Traquin of Actors Theatre of Louisville):
Most characters we encounter currently are on the binary and are written with he/him or she/her pronouns and you will see that in the following character descriptions. However limiting the descriptions are, our casting seeks to be inclusive as possible and we invite gender non-conforming, genderqueer, transgender, and non-binary actors to submit for the roles they most identify with. We will also list race/ethnicity when specific to the character but are otherwise seeking all races and ethnicities. Please let us know if you have any questions, concerns, or if there are any accommodations we can provide.
COVID-19 SAFETY INFORMATION:
All actors auditioning for Portland Playhouse's 2023-2024 season must wear a mask that covers the mouth and nose at all times. You may remove your mask when you are actively acting or singing. For the safety of yourself and others, we encourage you to take a COVID antigen test before you come in, though it is not required.
Portland Playhouse does not discriminate against any employee, volunteer or customer on the basis or race, color, cultural heritage, national origin, religion, age, sex, sexual orientation, gender identity or expression, size, mental or physical dis/ability or appearance, genetic status, marital status, political affiliation, source of income, veteran status or any other status protected under local, state, or federal law.
Please note; because of the ever changing landscape due to COVID-19, our season is subject to possible alteration. This production may be filmed and/or recorded under Actors' Equity Association guidelines, and Actors' will be given at least 24 hours notice per AEA requirement. 
Audition Space Information:
The audition room: 625 square feet and can accommodate no more than 8 individuals at a time.
The holding room: 320 square feet and can accommodate no more than 6 individuals at a time.
PERSONNEL (viewing auditions):
Brian Weaver, Artistic Director
Charles Grant, Producing Director
Thank you for your time and effort in preparing your audition. We look forward to seeing your work!
Please email casting@portlandplayhouse.org if you would like to be considered for auditions, or to submit your headshot/resume, or if you have any questions about casting at Portland Playhouse.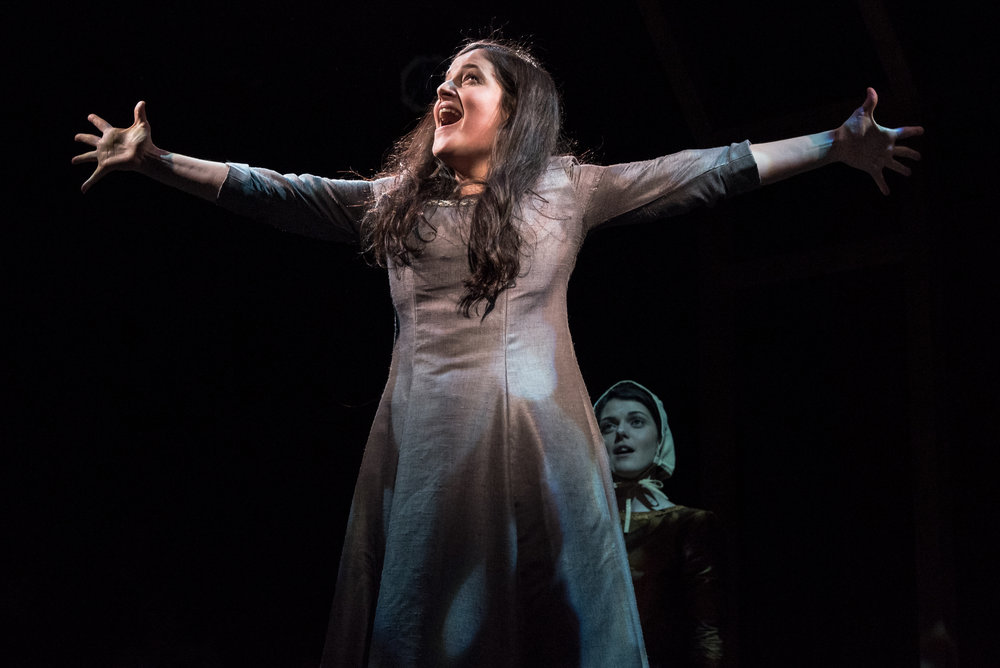 Interested in Getting Involved?
We are always looking for volunteers as well as apprentices, crew members and corporate partnerships.