Get to know a little bit about the artists bringing their passion to
Joy (Comes) in the Mourning. 
More artists will be added as events are added to the schedule.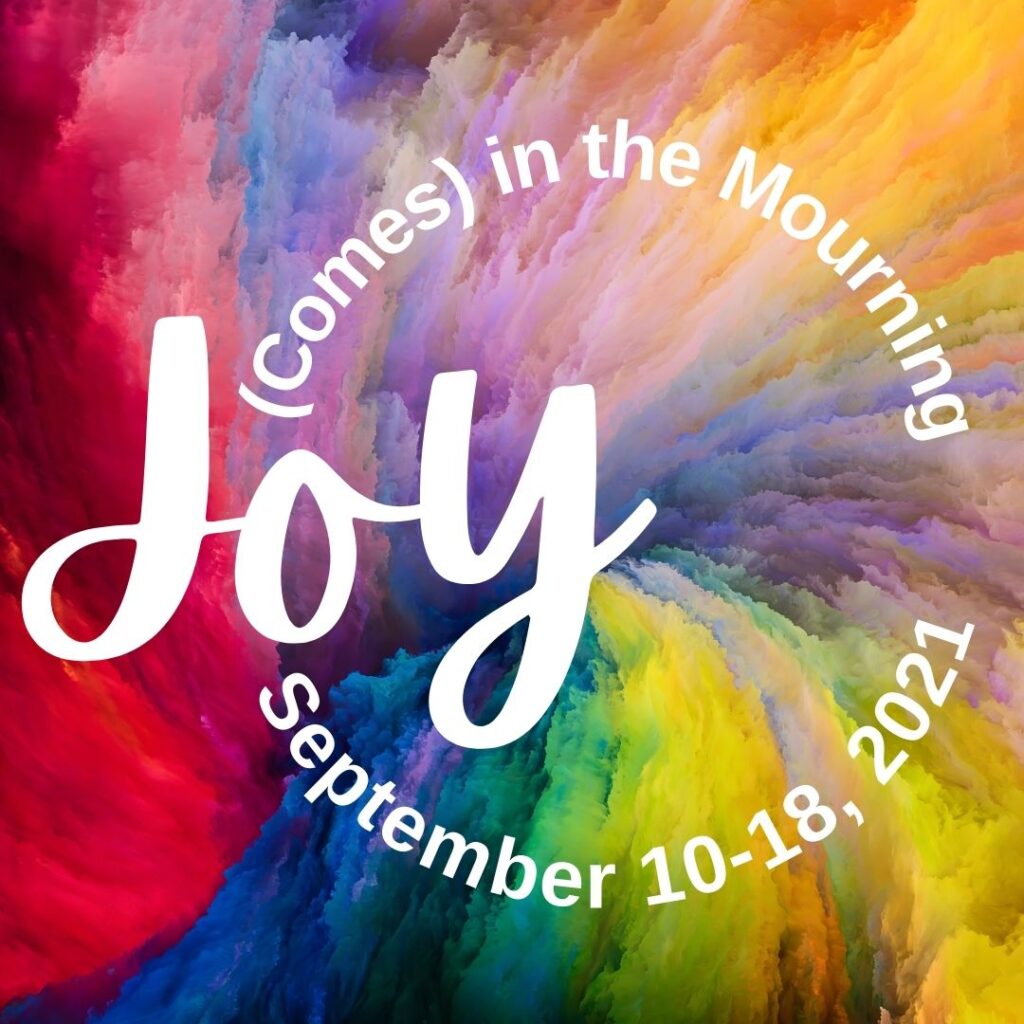 The Joy Trio
Danielle M. Barker aka Dani B was born in Fort Lauderdale, Florida. She moved to Portland in 2015 to pursue a career in jazz music. She began her musical journey at Portland State University under the direction of Darrell Grant and Jeff Baker.

Shortly after arriving Danielle appeared alongside Portland's very own MJ New Quartet, was a featured artist at the Portland Jazz festival and has obtained experience as a talent and stage manager for the Portland Night Market.

Danielle credits Sarah Vaughan, Roberta Flack and Billie Holiday as people who've influenced her powerfully unique soulful sound.  
Keynote Speaker, Racial Healing and Theatre Making, Resiliene and Healing Through Art
Sarah Bellamy is Artistic Director for Penumbra Theatre and Center for Racial Healing. She has designed several programs that engage patrons in critical thinking, dialogue, and action around issues of race and social justice. Select programs include Penumbra's RACE Workshop and the Summer Institute, a leadership development program for teens to practice art for social change. A graduate of Sarah Lawrence College, Ms. Bellamy also holds an M.A. in the Humanities from the University of Chicago. She has taught at Macalester College, the University of Minnesota, and served as Visiting Professor of Theatre and Culture at United Theological Seminary of the Twin Cities. Bellamy is a leading facilitator around issues of equity, diversity, and inclusion and has led coalition building efforts to address inequities in philanthropy and theatre. Her lectures on the power of race and representation have been presented across the country illuminating the ways in which images, narratives, and media influence perception and ultimately shape lives. She is a founding member of the Twin Cities Theatres of Color Coalition and has served on the Board of Directors for Theatre Communications Group. She is currently serving as a board member for the Jerome Foundation. She has been awarded a Hubert H. Humphrey Public Leadership Award and is a 2015 Bush Fellow.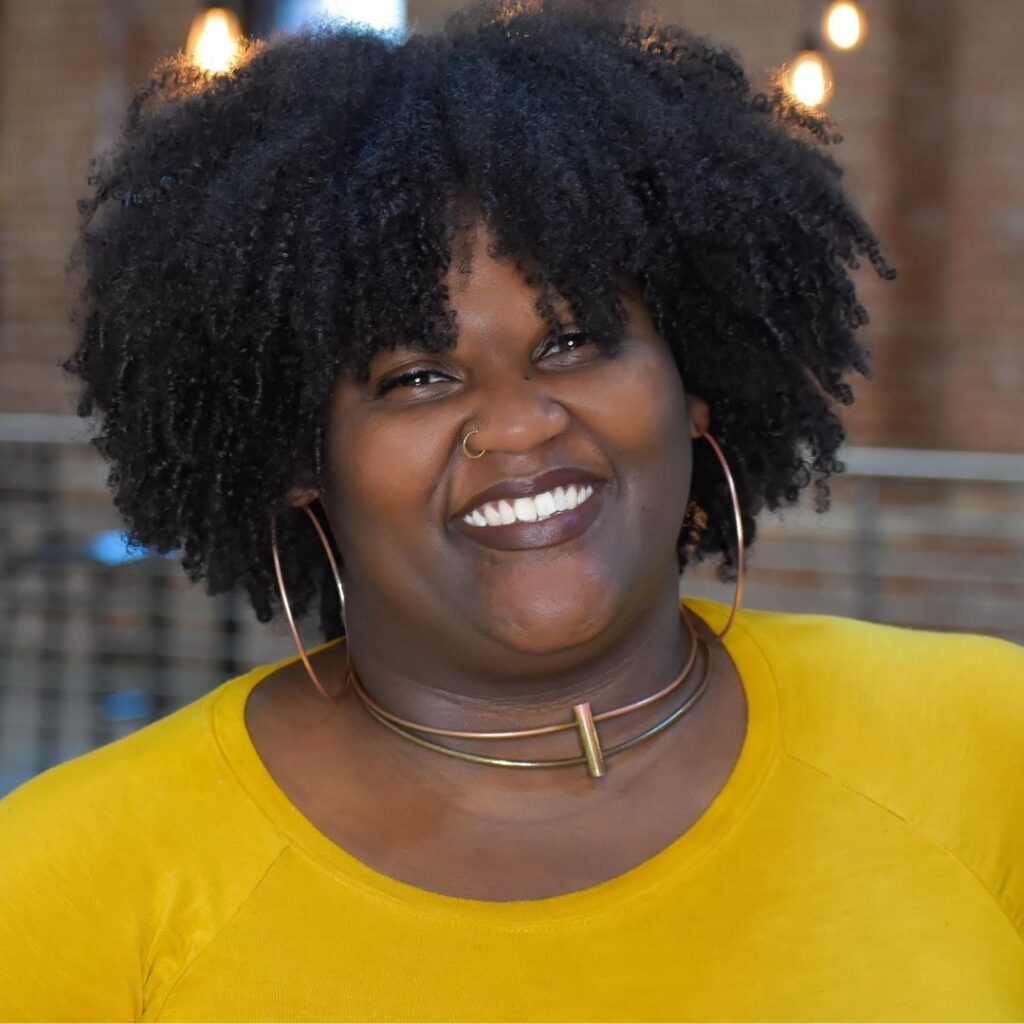 # SendIt
Kamilah is a dramaturg, playwright, and educator originally from North Carolina. She holds a B.F.A. in Theater Education from UNC-Greensboro. Most recently, she served as the
artistic
assistant at Two River Theater in Red Bank, NJ, and formerly spent several seasons at Asolo Repertory Theater in Sarasota, FL, and Triad Stage in Greensboro, NC.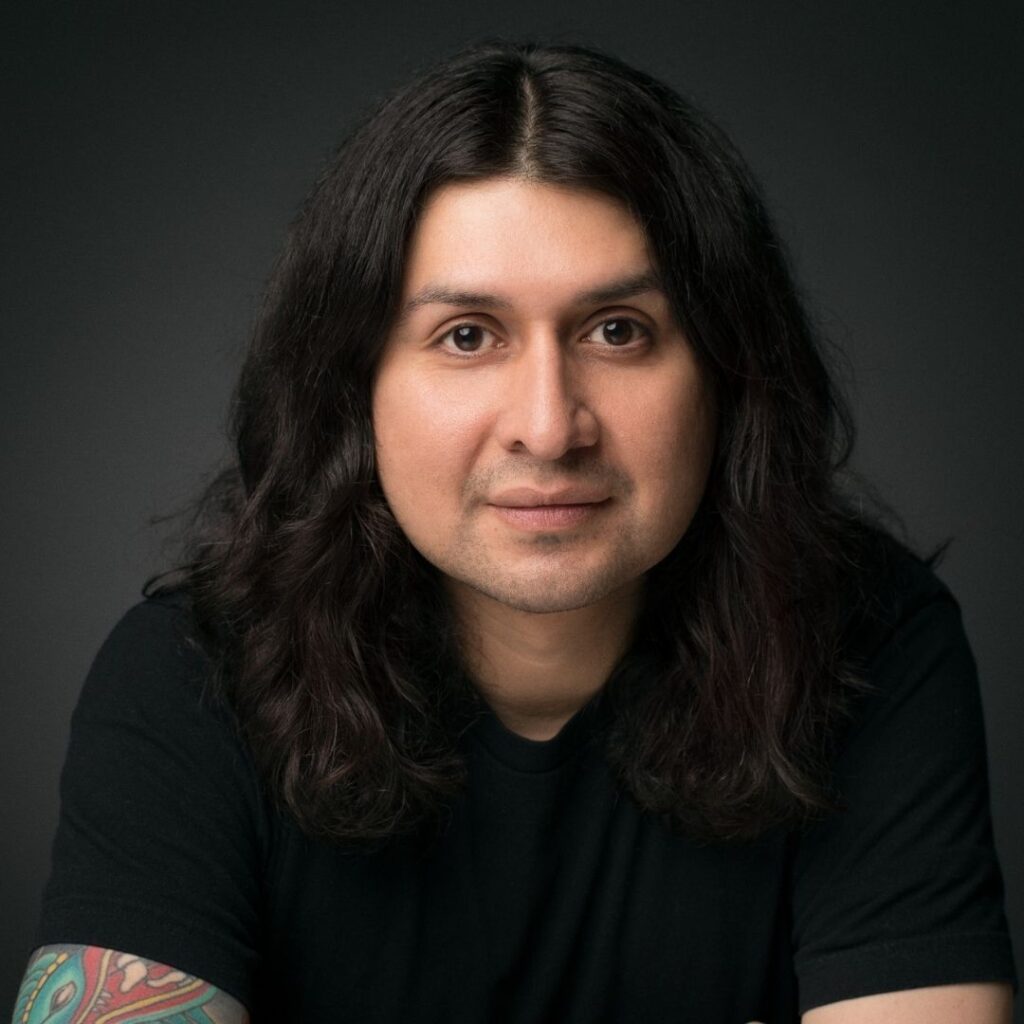 de los cadáveres crecen flores (from the corpses flowers grow)
Michael Cavazos is a Queer Chicano theatre maker, playwright and visual artist. Before moving to Portland, he was a member of the sketch comedy troupe Gender Offenders and performed on many New York City stages, including the Beechman Theatre, Cherry Lane Theatre, The Culture Project, and P.S.122. Michael directed and performed in the theatrical concert, Universo, for Hand2Mouth and has worked with Imago, Milagro, Crave, Profile and Portland Center Stage. He is a company member at Hand2Mouth and is part of two cross-cultural theatre collaborations with companies in Egypt and France. His art was recently selected as part of RACC's new public art collection: Capturing the Moment. Michael is one of five Oregon performing artists to receive the 2021 Oregon Arts Commission Individual Artist Fellowship for artists of outstanding talent, demonstrated ability and commitment to the creation of new work.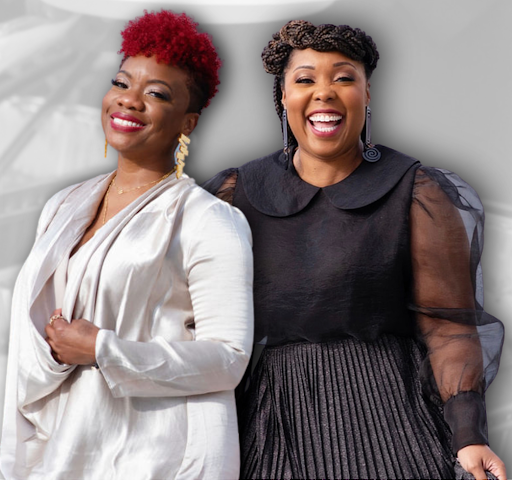 The Visionary Squad presents Strength in Numbers Live: The Conduit to Joy is Peace
Facilitated by Blaire G. Hervey & Karen D. Foster.  Co-founders of The Visionary Squad
Karen Denese (right) is an Experience Curator, Community Connector, and DEI Facilitator. As Founder of KF Curates & Co-Founder of The Visionary Squad, she moves ideas to execution, lover of all details she creates strategies and flawlessly executed experiences. Karen believes in creating a space to inform, educate, and empower others to take bold action to create change within their communities and corporate spaces.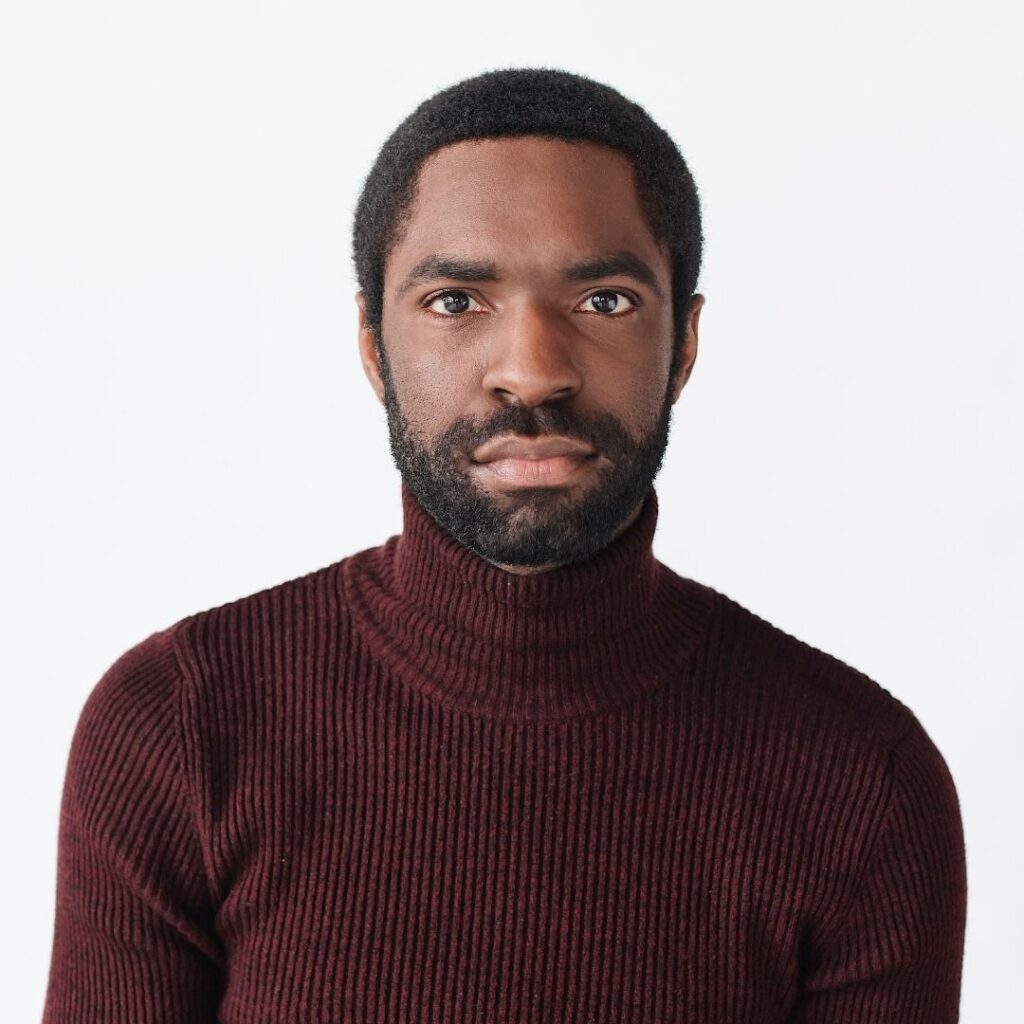 #SendIt
As an artist who wears a number of hats (Actor, Producer, Teacher, and Director), Charles Grant has worked with various theatre companies over the years including Portland Center Stage, Portland Playhouse, Many Hats Collaboration, Third Rail, Fuse Theatre Ensemble, Confrontation Theatre, and Broadway Rose. Most recently, he co-directed Apologies to Lorraine Hansberry (You Too, August Wilson) by Rachel Lynett as a part of the inaugural BlaQ OUT festival this summer. Many, many thanks to Ramona and every single person on staff, on stage, and in the community working to make Joy Comes in the Mourning a reality. Check out thecharlesgrant.com to say hello. To my Black friends, family, and community throughout the African diaspora: may you experience all the love, breath and release you need.
Darrell is a creative artist who harnesses the power of music to create change. Whether through performing, composing, teaching, or organizing musical initiatives around community, sustainability or social justice, he seeks to leverage a deeper level of engagement and connection.
Its Your Funeral

Wayne Harrel is a playwright, lyricist, and producer from Portland, Oregon. His play Remme's Run workshopped at Portland Playhouse during the 2014 Fertile Ground Festival of New Work, before moving to a full production at CoHo Theatre. Other plays include Jaffa Gate, Making Choices, and Song of the Bow. His musicals include Gospel Blues (music by Dave Fleschner and Janice Scroggins), Buried Fire (songs by Dave Fleschner), Look At Us Now (music by Craig Bidondo), and Just This One (songs by Paul deLay). Wayne is a two-time finalist for the Oregon Book Award, member of the Dramatists Guild, alum of the Nautilus Music-Theater program, founding member of Northwest Theatre Workshop, and former communications director for Henry V Events. wayneharrel.com
Special thanks to:
Dave Fleschner – composer, music director, performing musician
Josie Seid – director 
Eric Island, Dré Slaman, Ron Harmon – actors 
Portland Playhouse Crew – Thyra, Jazzmine, Casi, Sarah, J.T.
Playhouse directors – Ramona Lisa Alexander, Charles Grant, Brian Weaver 
Post-show Discussion Participant: Jana Dluehosh (Chaplain at Signature Health Care at Home)
The playwright thanks the Booth Emergency Fund from Literary Arts for the support it provided while creating this script.
/plant/
ASH HEFFERNAN is originally from Jacksonville, FL. She graduated from UNC Chapel Hill with a dual BA in Dramatic Art and Performance Studies. She has performed regionally in Life of Galileo (PlayMakers Repertory), The Wolves, A Christmas Carol, and Pipeline (u/s) (Portland Playhouse). She was a 2019 Williamstown Theatre Festival Apprentice and a 2019/2020 Portland Playhouse Apprentice, which brought her to the PNW. She is represented by Big Fish NW Talent. She is particularly passionate about performance studies, new play development, and theatre for social justice. Black Lives Matter.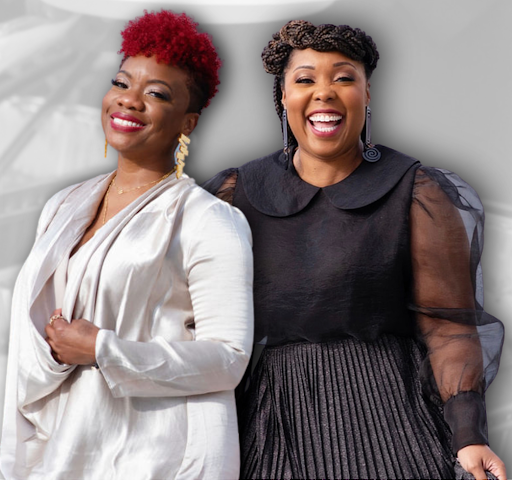 The Visionary Squad presents Strength in Numbers Live: The Conduit to Joy is Peace
Facilitated by Blaire G. Hervey & Karen D. Foster.  Co-founders of The Visionary Squad
Blaire G. Hervey (left) is The Corporate Strategist, a badass Career Coach, DEIB (Diversity, Equity, Inclusion, Belonging) Consultant, Motivational Speaker + Sales Enablement Leader at Amazon Web Services. She's an inspirational Maverick, making her mark with start-ups + tech giants experiencing rapid growth BUT her true passion lies in innovating for Black women, guiding them to strategically get the pay they deserve, to navigate the complexities of corporate spaces, and to become change agents in their communities. She amplifies this passion through her work as the Co-Founder for The Visionary Squad. 
Blaire also serves on the Junior League of Portland's (JLP) DEI Strategy committee and is the incoming JLP Membership Director. She is proud to be honored as the Volunteer of the Month, July 2020 and most recently as the Volunteer of the Year.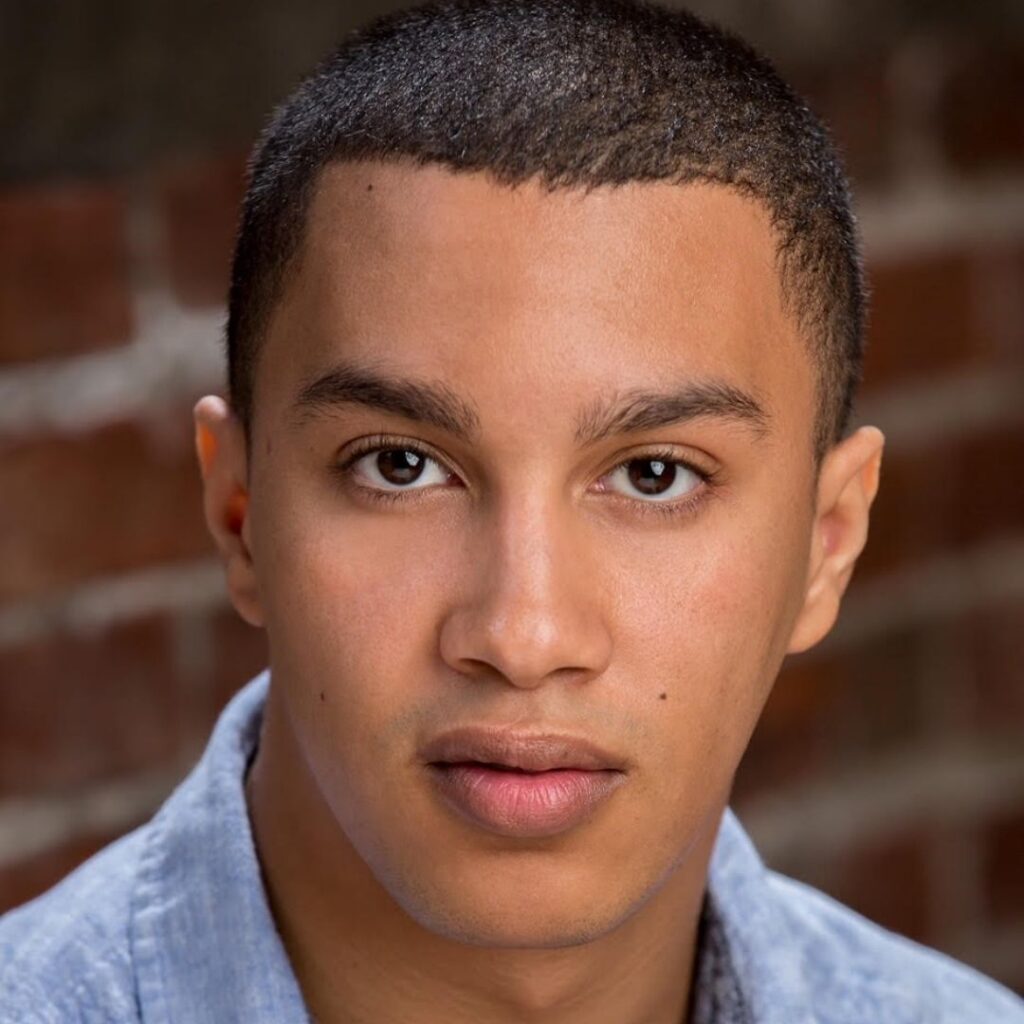 # SendIt

Tyler could not be more thrilled to be alongside
Charles
and Kamilah as one of the co-facilitators of #SendIt. As an actor, he was most recently seen as Matt in The Fantasticks, an
Artist
Repertory Theatre's RA Project production that toured Egypt as a part of the CIFCET Festival, and stateside, as Jack in Into The Woods at Broadway Rose Theatre Company. His play, The Marks You Leave, produced in part with Ronnie Lacroute and the WillaKenzie Estate, premiered at the 20th Annual International New York Fringe Festival. Additionally, Tyler is the Associate Producer of the BLAQ OUT Festival, where this past summer he and
Charles
co-directed
Apologies to Lorriane Hansbery… You Too, August Wilson
. Tyler was featured as Nurse Ackerman in
Stop and Go
, which premiered at the 2021 SXSW Film Festival, which you can catch on demand and in select theaters October 1st!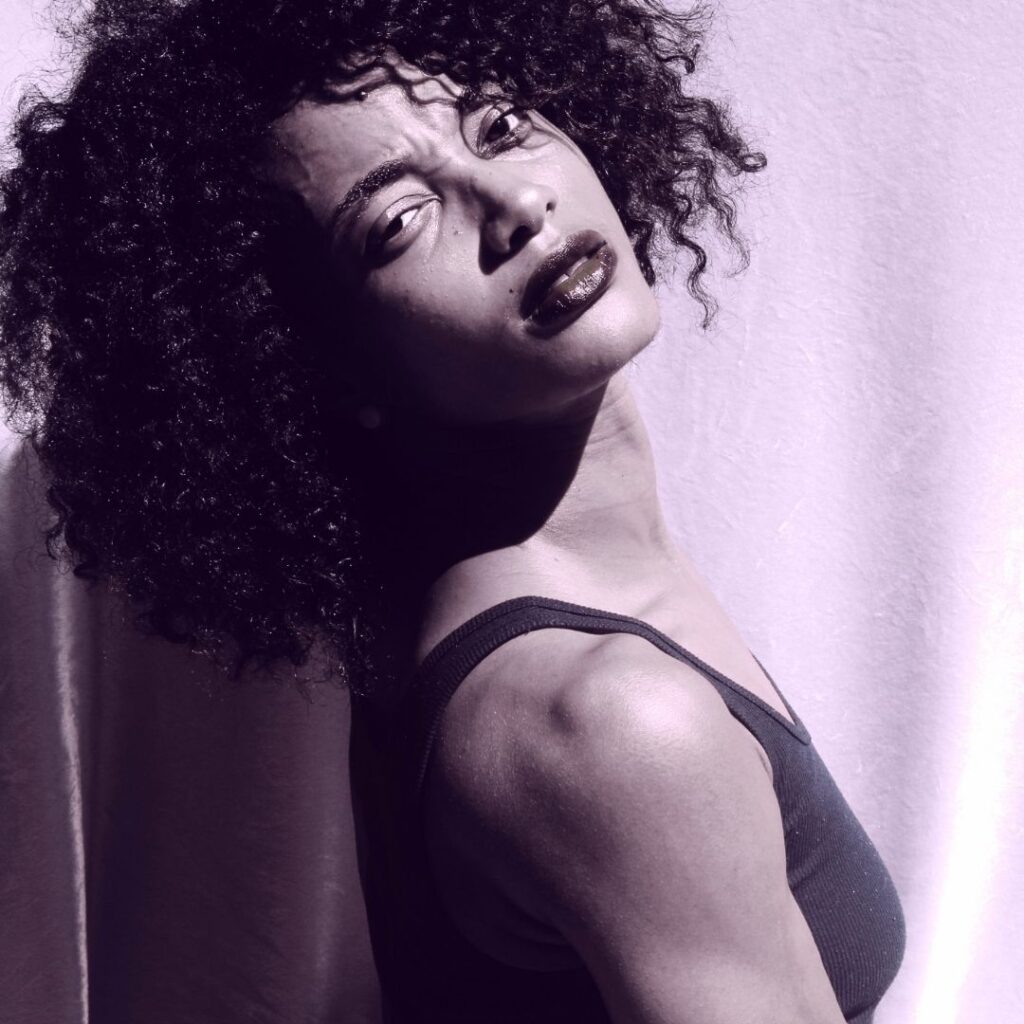 The Awakening
Fyndi Jermany, also known as Fyndij, has been influenced by performance art and entertainment since she was a child and began writing music at the young age of nine.She started her public performance endeavors in elementary school dancing for local talent shows and  performing  across the city with a local african dance group. She took these skills to the  performing arts middle school she attended for one year, where she was able to receive exposure to varied art disciplines, and gained a supporting role credit in the schools main theatrical production. Into adulthood her ambitions for performance have lived on by providing background vocals and choreography for local artists; supporting families in mourning at vigil and protest with song and dance; headlining  performances for  Portland's Committee on Community Engaged Policing (PEECEP) luncheon '18, artist's Isaka Shamsud-din's  celebration for the proclamation of Isaka Shamsdin-din day '19, The annual Dia de los Muertos celebración, performing a rendition of the traditional mexican  song La Llorona,19';  starring as the belated Kendra James in the film, Silent voices '20 and recently partnering with the Portland Playhouse for The Wonderland Festival, to release her new work Catharsis, '20.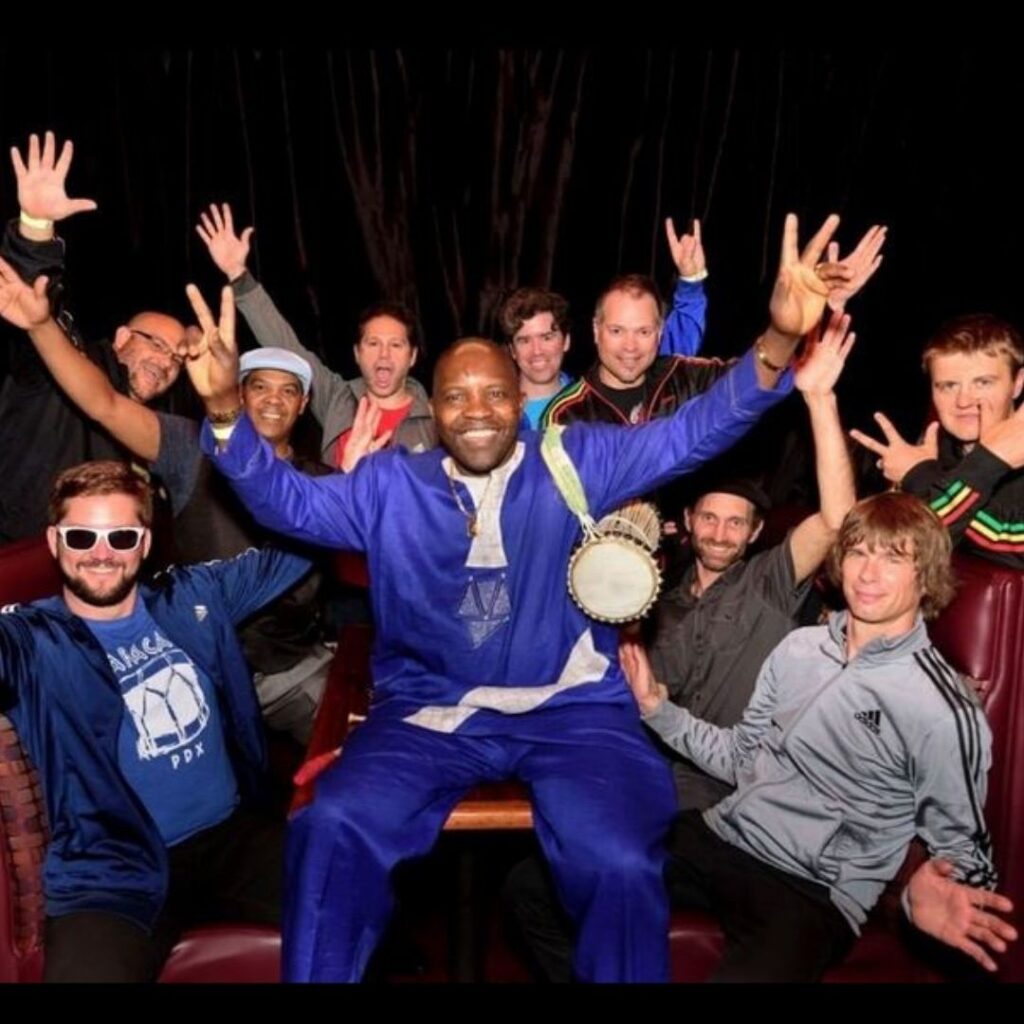 Afrobeat band
Ridiculously danceable Afrobeat and Juju music from Portland, Oregon. The ten-piece ensemble features Nigerian Master Talking Drum legend, Nojeem Lasisi, a world-class West African and Cuban percussion section, a blazing horn section, and a funky electric rhythm section. Jujuba celebrates 19 years of high-energy live Afrobeat shows in 2021. We'll see you at our next show! https://jujuba.org/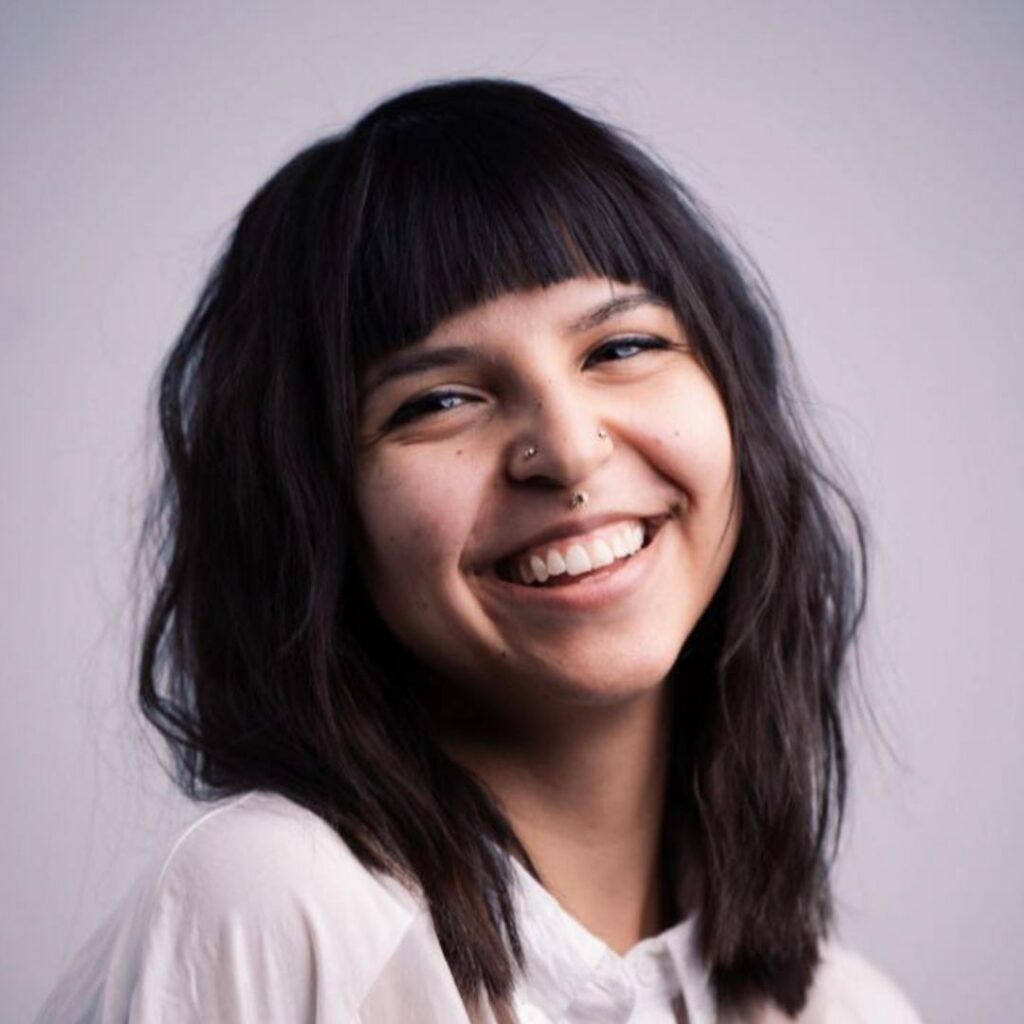 The Only Way Out Is Through: A Breathwork Journey
Elana Kanan was trained in facilitating breathwork in 2016, and has since focused her studies on finding ways to integrate breathwork with trauma therapy. Elana works through the lens of somatic therapy, with an emphasis on addressing the effects of systemic oppression, acknowledging and releasing intergenerational trauma, and reclaiming our right to experience joy in a world that tries to suppress it. She's a student at Portland State, a second generation immigrant, and a lover of discovering the unexplored corners of our inner worlds.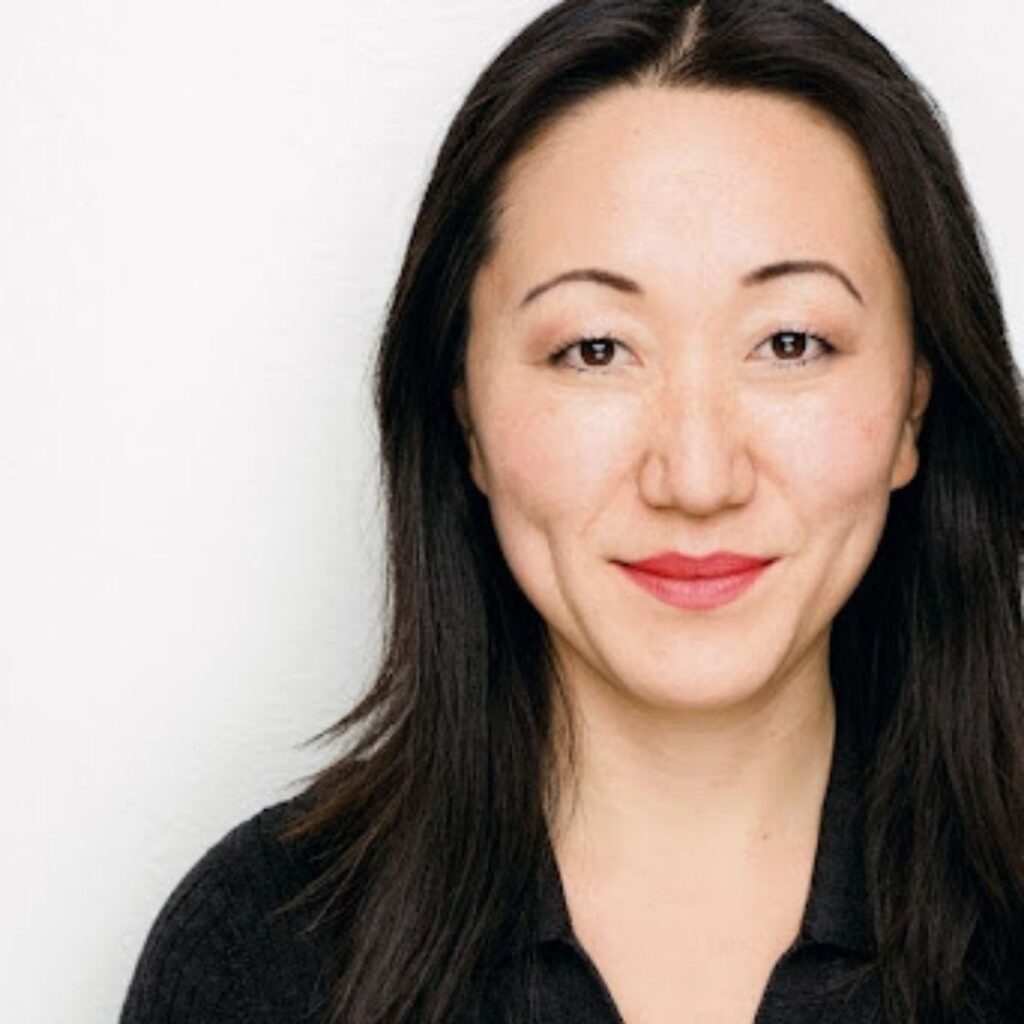 Storytelling Mindfulness Workshop
M.J. Kang is a playwright, actor, director, storyteller and improviser. She will do anything creative for money and sometimes for no money. She's currently part of the Playwrights Group at Company of Angels and on the writers team of the anthology feature film, Moving Day.  Her play, Pretender, will be having a, in-person and virtual workshop reading as part of Morgan Wixson's New Works Festival on Sept 24th & 25th. Her guest starring role for 2 episodes on CBS' Seal Team will debut on October 10th.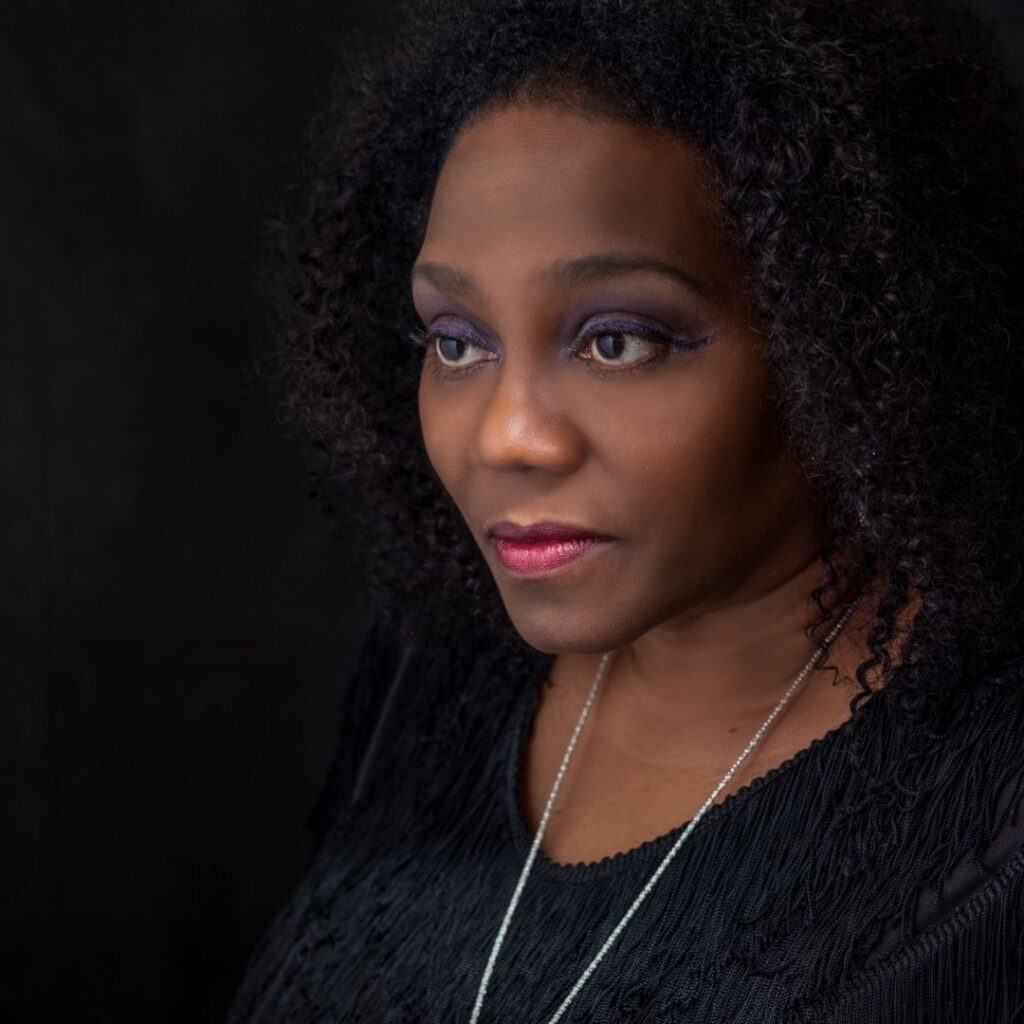 Marilyn T. Keller, 2016 Jazz Society of Oregon Hall of Fame Inductee, is a 38-year veteran of music and stage performance in Jazz, Gospel, R&B, Pop, Blues, and theater, nationally and internationally. Her musical roots are diverse. Marilyn has built a career that has taken her as a feature artist to Denmark, Sweden, Norway, The Netherlands, Spain, Australia, Russia and the UK for concerts, festivals, nightclubs and recording work. Her voice can be heard on multiple recordings, movie sound tracks, commercials and documentaries. Marilyn's formative jazz training was as a member of the Mt. Hood Community College Vocal Jazz Ensemble and as the vocalist fronting the award-winning MHCC Jazz Lab Band. She can be seen frequently at clubs, restaurants, festivals and holiday events throughout the Pacific Northwest. She remains active, performing with Don Latarski, Darrell Grant, Tom Grant, Black Swan Classic Jazz Band, Pressure Point Band and the Augustana Jazz Quartet, among many others. www.marilyntkeller.com
Chant of the Saints
Donald King is the Chief Creative Officer at United Music Experience. He is the Director of Brand at The Moseley Group and the Co-Founder of Lift Every Voice, an Education and Leadership Institute focused on aligning and improving professional and institutional practices for educators, leaders, and institutions interested in dimensional approaches to diversity, equity, and inclusion. He was the Founding Artistic Director of The Providence Black Repertory Company (Providence RI). His leadership, vision, award-winning theatre, public programming, and education transformed schools, communities, and cultural landscapes throughout the City of Providence. He co-produced Providence Sound Session, a genre-defying, multi-stage music festival, and Parade, in partnership with the Department of Art, Culture + Tourism, strategically managing community engagement and creative partnership opportunities between municipalities, businesses, law enforcement, and neighborhoods. King's vision to create forums where every voice is lifted is inspired by his firsthand experience in seeing people, places, and perspectives transformed.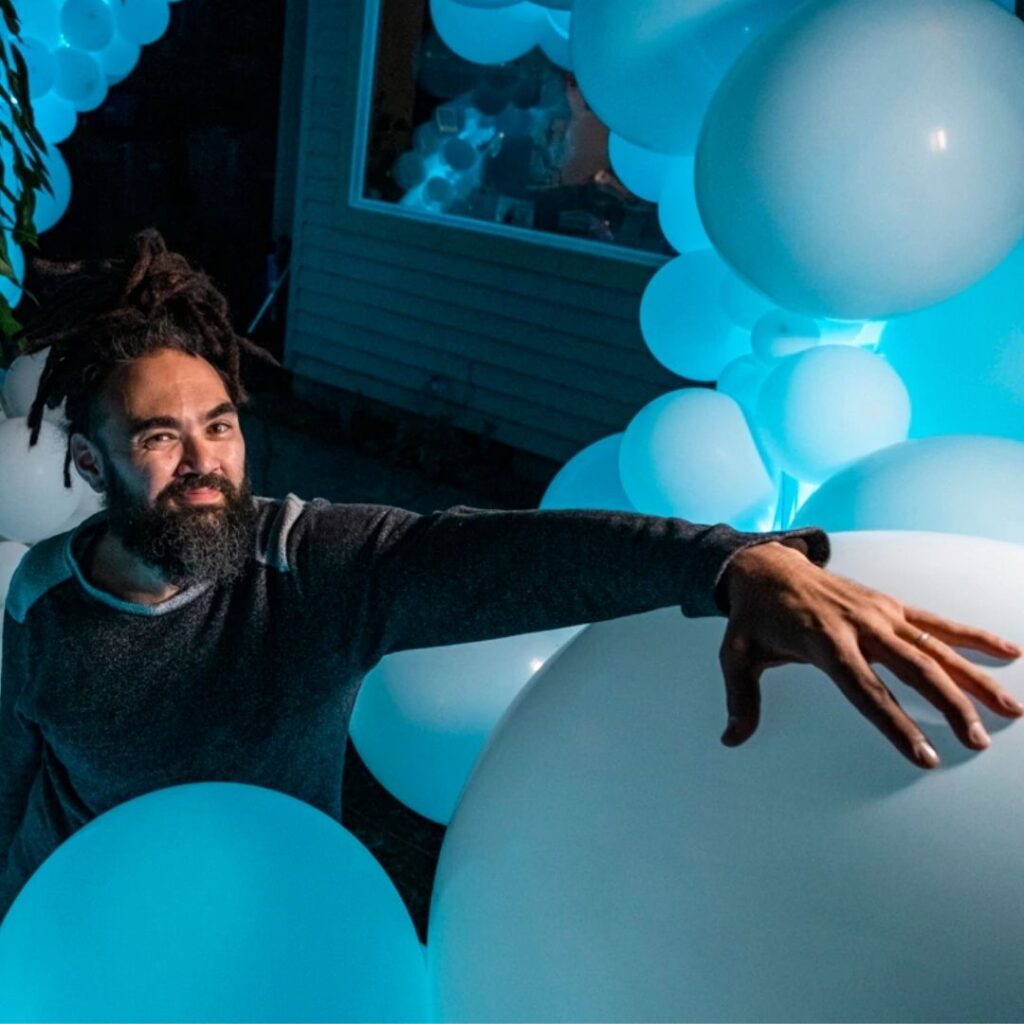 POP JOY

Raised in a magic shop in a rural, multi-ethnic family, Kameron Messmer's unique perspective is channeled through his genre defying art. Recently, he has earned praise as Portland's "Best Balloon Artist" for his mind and heart expanding sculptures which are not only colorful, eye-catching creations but serve as much needed interventions of JOY in these heavy and difficult times.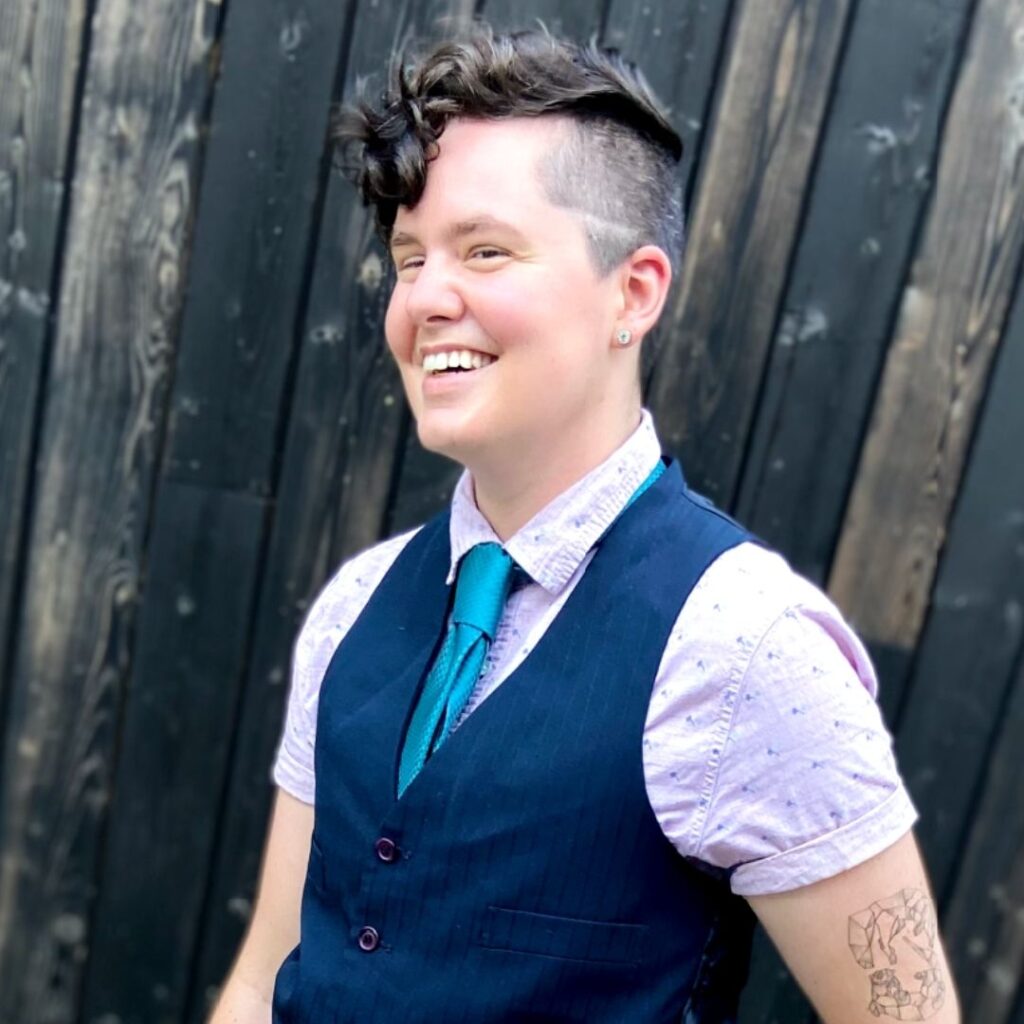 Something Has to Die

Jace Meyer-Crosby is a storyteller and educator who sometimes likes to roll those two identities up into the title of "bard." In addition to sharing stories through the mediums of poetry, theatre, film, and visual art that he hopes will empower others, he has also dedicated his career to empowering others to share their own stories on their own terms. Two favorite ways he is currently putting this into practice are as an Intimacy Director for stage and screen and as the Education Program Manager for Portland Playhouse. Jace is a practitioner of Celtic diaspora paganism, and his faith and the constant process of decolonizing it inform his approach to healing.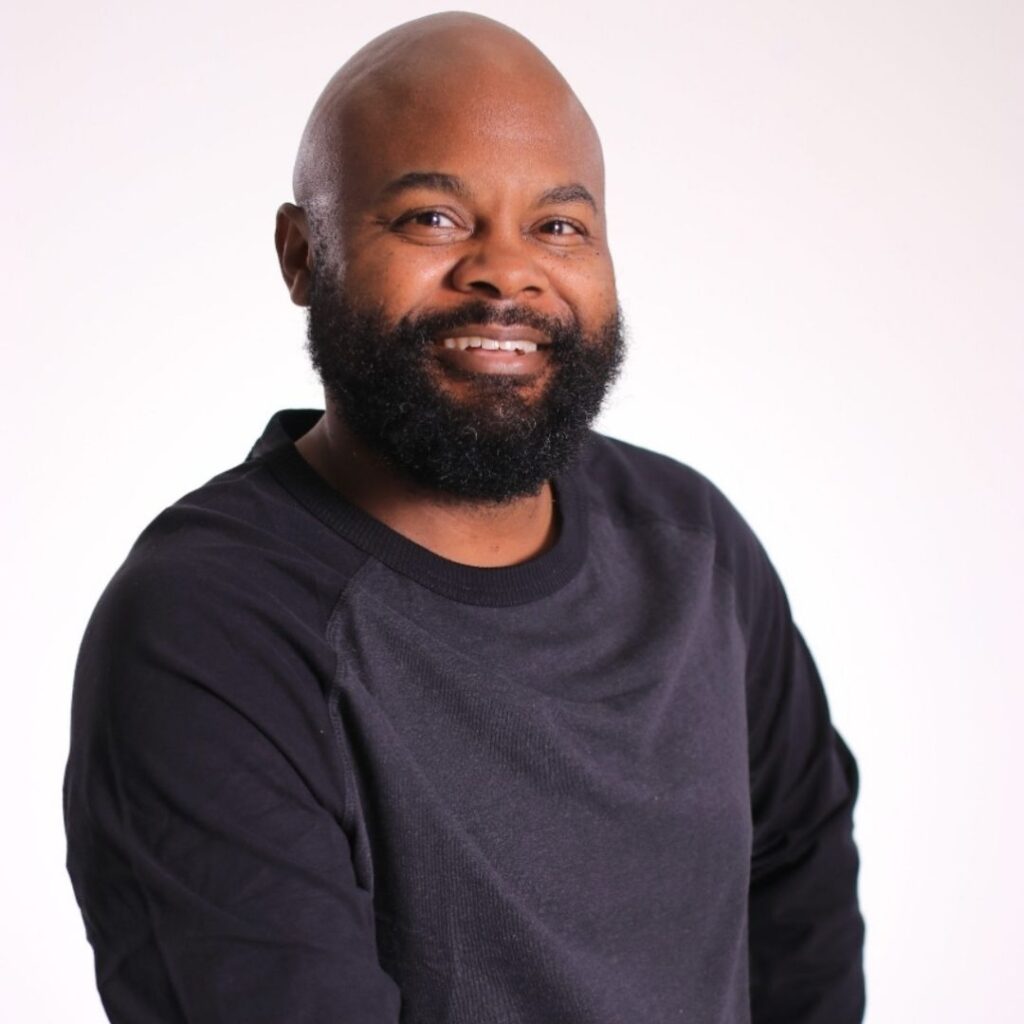 Grief to Gratitude: Dancing for Joy

Tarvoris was born and raised in Augusta, Georgia.  Brought up in a musical household, he was always drawn to the beat and movement came easy for him.  He's been performing on stages, large and small, throughout his life.  In his middle and high school years he was in a performing arts organization called Creative Impressions where he served as President and Choreographer. At the age of 20, he substituted for his dance mentor at the number one school in Georgia, Davidson Fine Arts, while she was on maternity leave and that's where he got first-hand experience in producing and showcasing his own work.  Spending time in Los Angeles he has performed with Rich and Tone, Elijah Kelley, and many more.  Tarvoris has been using the power of movement and dance to work through grief and heartache by identifying the pain and releasing it. In the workshop you will be taught choreography as well as given a space to move through grief and pain and move towards joy.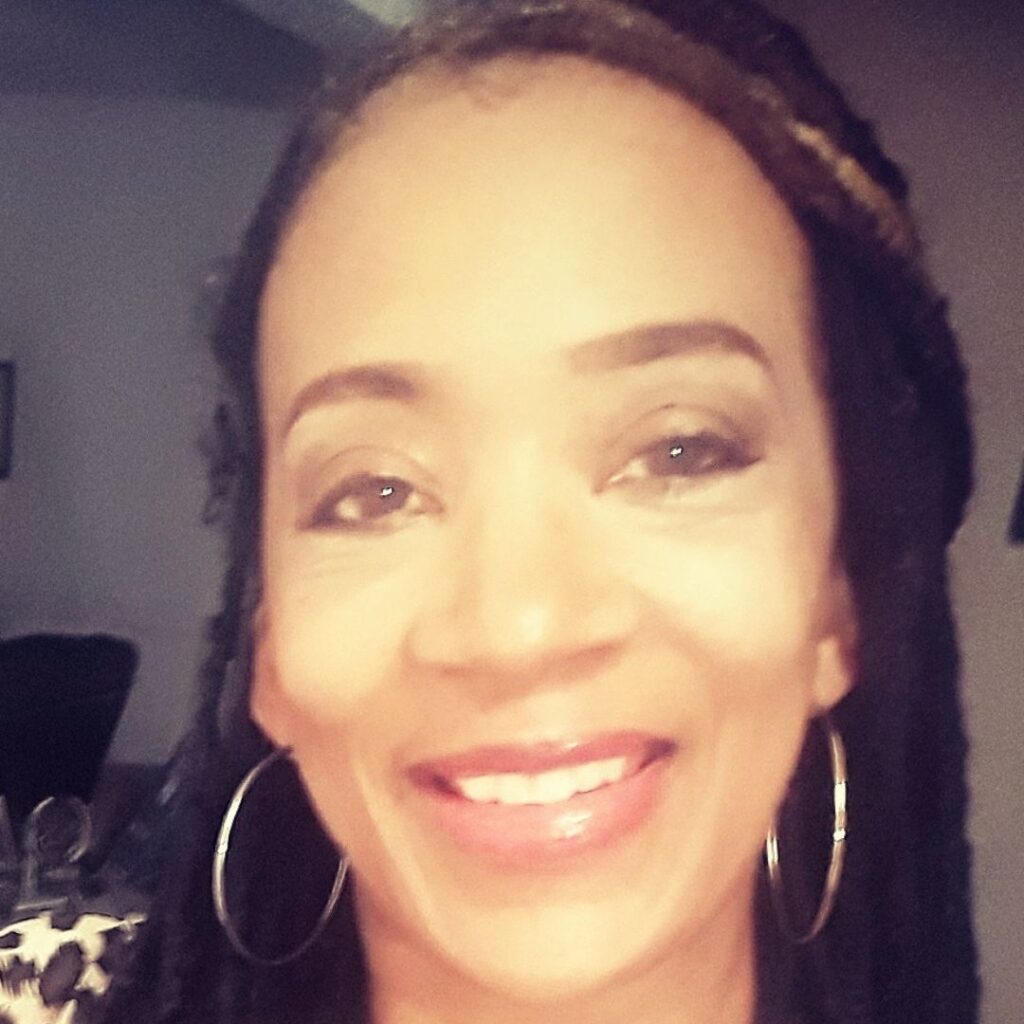 When "WE" Cry

Valerie Yvette Peterson, has been writing for over 35 years and has performed her work in various organizations across the country. Her work has been featured in Kontrol Magazine, Stereotypeco.com, Dr. Melinda Silva's Podcast for Mental Health, Wild Sound Festival Review, Ethically Immoral Podcast, The Numberz Radio Station 96.7, Portland Observer and many others. Her work was recently selected to appear in the Anthology: Los Angeles Poets for Justice, published by the L.A. Poet Society Press. Valerie Yvette Peterson, was also a featured poet for the BIPOC Reading Series for Literary Arts in Portland, Oregon.  Her most recent published work: Fruits Of Our Labor- My Words, My Harvest; A Compilation Of Poetry and Prose, can be found at most retail bookstores. This extraordinary collection chronicles the realities and disparities of divorce, relationships, abortion and mental illness within communities of color; also hosting a YouTube Vlog each Monday evening, broadcasting all original written pieces of poetry. Valerie is an Associate Producer for World Arts Foundation Inc. which produces the 2nd largest Tribute in the Nation for Rev. Dr. Martin Luther King Jr.  Valerie Yvette Peterson has worked with the Poetry Society of New York's Advisory Council as well as Fertile Ground Festival of New Work's GROW Award Panel, where she  helped to create a shift toward equity and inclusion in aspects of BIPOC Artistry. 
Joy Brunch

Portland's Girl Next Door from Vancouver, WA.  Plus Entertainer of the year 2019.
Venmo: @Amy-Takill  Instagram: @amytakill
Portland Taiko blends the tradition of Japanese taiko drumming with a sense of Asian American identity, creativity, and empowerment. Since its founding in 1994, the group has headlined at arts festivals and concert halls, released three CDs, and has performed at hundreds of community events and school assemblies. Portland Taiko has commissioned and collaborated with numerous artists, including Hanayui, Shohei Kikuchi, Seiichi Tanaka, Kenny Endo, Tiffany Tamaribuchi, Subashini Ganesan, Obo Addy, Sivagami  Vanka, Carla Mann, Mike Barber, and Minh Tran. 
Portland Taiko performs throughout the Pacific Northwest, offers classes and workshops at the Oregon Buddhist Temple, and conducts team-building workshops for businesses and community groups. https://portlandtaiko.org/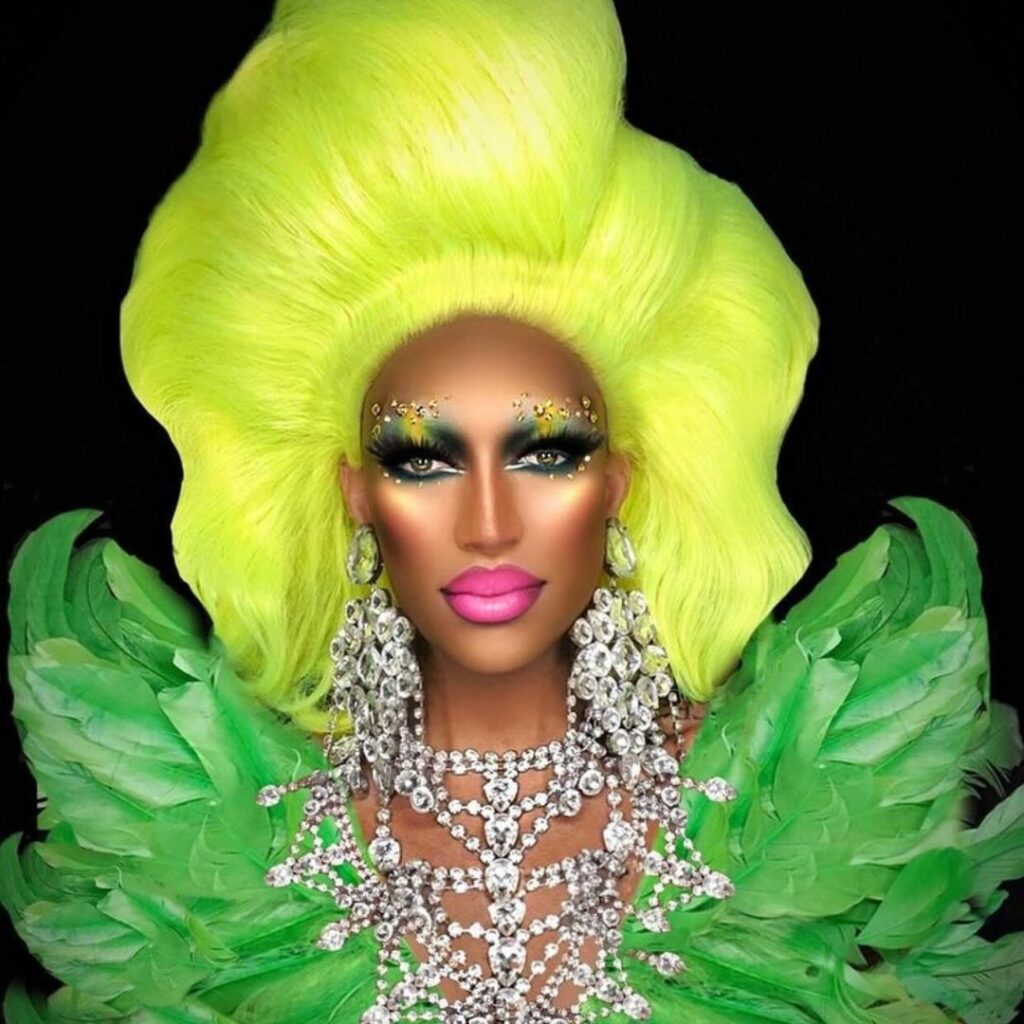 Joy Brunch

Miss Gay Oregon XLVII, Miss Sweetheart XXIX
Cashapp: $FlawlessShade  Venmo: @Flawless23  Instagram: @flawless.shade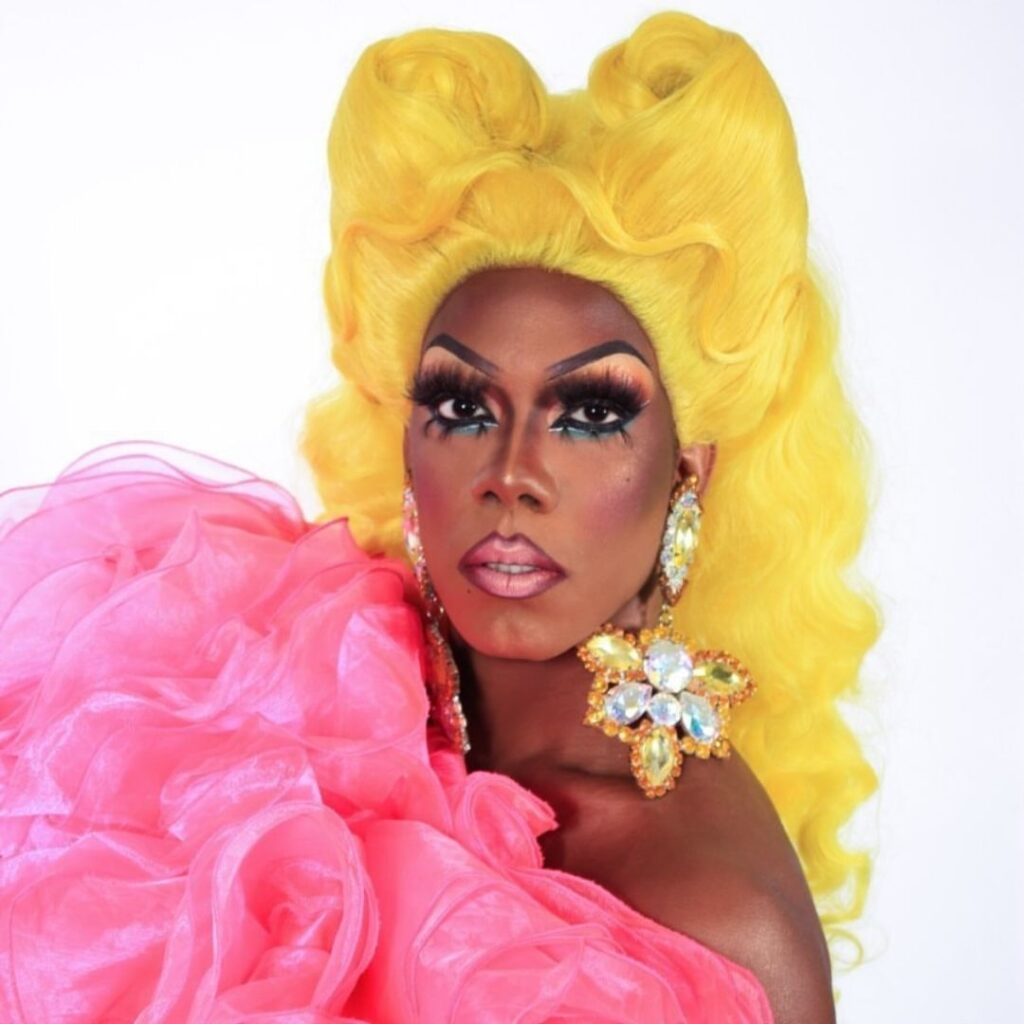 Joy Brunch

Current Miss Gay Portland XLVIII.
Lafemme Magnifique International 2018 (The most glamorous female impersonator in the world).
Cash app: $tkara2018  Venmo: @tkara2018   Instagram: @tkara_campbell_starr
The Flame

Logan is an artist, theater-maker, and knowledge sharer. Their work focuses on the welfare of community; working from the idea that artistic expressions are inherent to our collective existence, survival, and future.  They initially moved to Portland for culinary school but fell back in love with theater. They love to explore immersive, audience driven pieces, and pieces that work on sparking direct action to empower communities. They recently graduated with an MFA in Directing from the University of Portland and is a member of the 2020/2021 Cohort for the Institute for Contemporary Performance.  They've mainly worked in Portland on pieces like And So We Walked, 1984, Hedwig and the Angry Inch, and more
I Am the Mourning
Moxxy Rogers is a 23 year old poet from Gonzales, Louisiana. She moved to Las Vegas in 2012 to attend the Las Vegas Academy of Performing Arts in which her focus was Theatre. In 2016, Moxxy moved to Portland, Oregon to pursue her writing education at Portland State University, where she received her Cum Laude Bachelors of Arts Degree with a Major in Poetry and a Minor in Film Studies. Her work has been featured in PATHOS LITERARY MAGAZINE, the ACADEMY OF AMERICAN POETS 2017 ANTHOLOGY, NAILED MAGAZINE, and she was honored two years in a row as one of the recipient winners of the OOLIGAN PRESS AND LITERARY ARTS WRITERS OF COLOR SPRING SHOWCASE. In her free time, Moxxy enjoys being in nature, playing with her 11 month old Labradoodle, and making her friends, family, and adoring partner laugh. You can find more of her work at moxxyrogers.com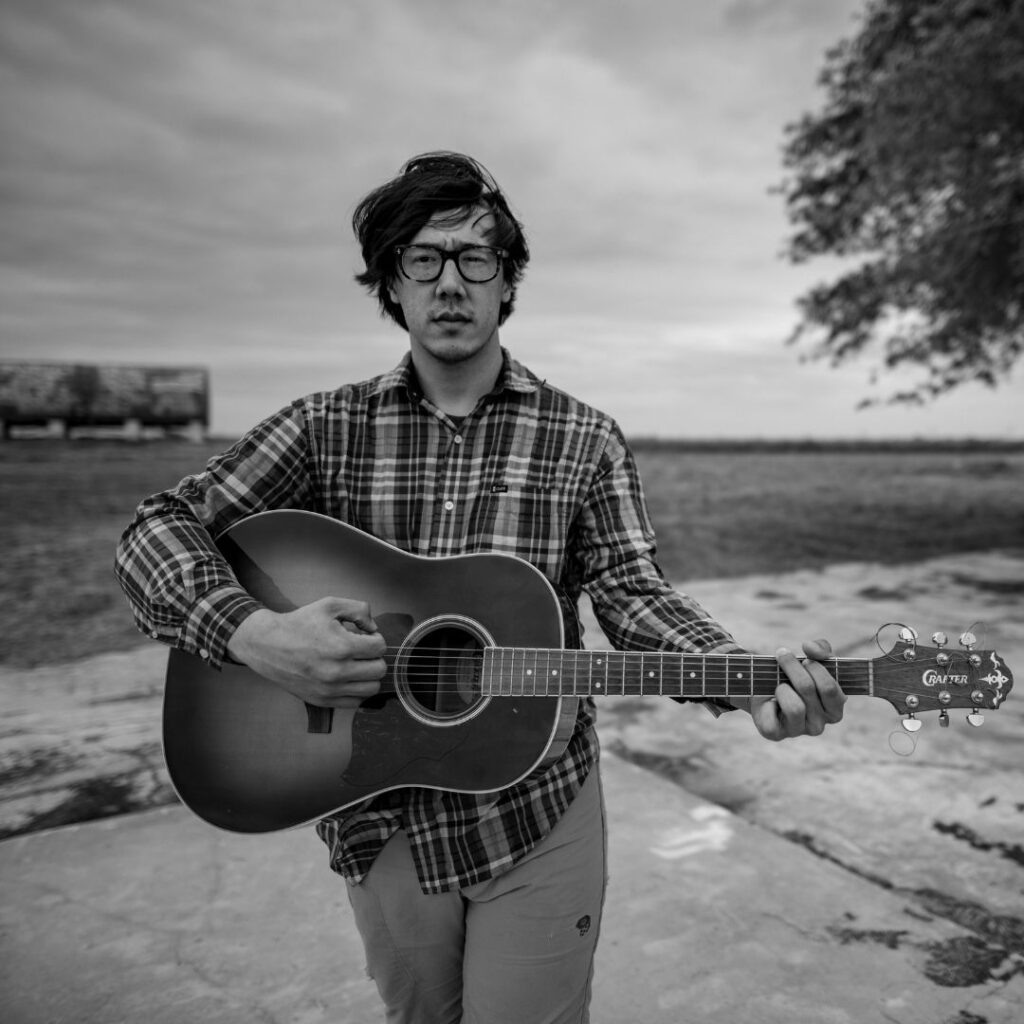 No No Boy: Asian American History Comes Alive Through Song and Story
Julian Saporiti is a Vietnamese American songwriter and scholar. His multi-media work "No-No Boy" has transformed his PhD research on Asian American history into concerts, albums and films which have reached a broad and diverse public audience. His latest album "1975" released through Smithsonian Folkways has been hailed by NPR as "one of the most insurgent pieces of music you'll ever hear" which "re-examines americana with devastating effect" and American Songwriter called it "insanely listenable and gorgeous." By using art to dive into highly divisive issues such as race, refugees and immigration, Saporiti aims to allow audience members to sit with complication as music and visuals open doorways to difficult histories. Saporiti holds degrees from Berkley College of Music, University of Wyoming and Brown University and has worked with cultural institutions such as Lincoln Center, the LA Philharmonic, the National Parks and Carnegie Hall.
Joy Brunch host
Silhouette is a Portland based drag performer, nightlife producer and theatre maker in Portland. She is a collaborator at KlipKlopProductions and the coproducer of Portland Drag Excellence video (filmed at the Portland Playhouse), both of which have the mission to highlight and celebrate queer expression and community. 
Instagram/Venmo/Cashapp: @/$ SilhouettePDX
Thank you to the creative team supporting Joy (Comes) in the Mourning
Thyra Hartshorn – Production Manager and Lighting Designer
Jazmine Villalino – Stage Manager
Casi Clark – Sound
Sarah Patterson – Crew
Thank you to the Portland Playhouse Season 14 Apprentice Company for lending hands wherever they were needed.
Special thanks to Shauncey Mashia, Maude Hines, Jeff Forbes, Dan Meeker, and Portland Center Stage.
Thank you to everyone who provided food for the events especially Everybody Eats, NE Creperie and Blanca's Kitchen.