We're thrilled to welcome you to our 15th Anniversary Season, with a specially curated selection of plays to celebrate the complexity of the human experience. From a healing family comedy to the angst of teenage love, to the intrigue of a political love triangle – and everything in between – we can't wait to welcome you to our audience so you can experience a world awakened by the wonder of theatre.
Save With a Season Ticket
Not only will you save money with our Season Ticket packages, you'll also invest in a season of memories and experiences that will fill your world with wonder.
Another perk of holding a subscription is no transaction or exchange fees, and you will receive a 10% discount on single tickets to A Christmas Carol – and early access to purchase them before the general public.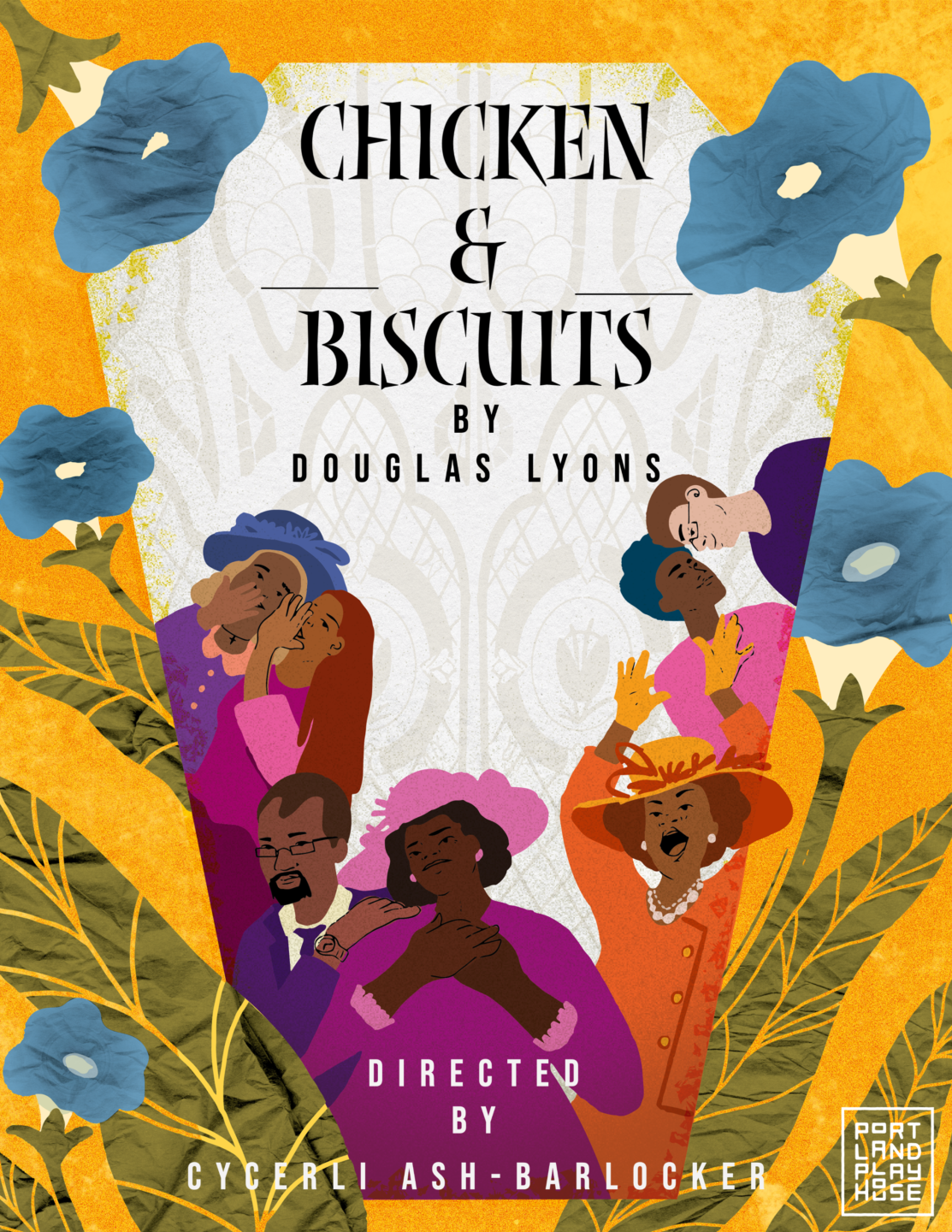 September 28th – October 30th, 2022
Directed by Cycerli Ash-Barlocker
A family comedy that'll leave you begging for seconds…
Join Baneatta and Beverly as they gather to celebrate the life of Daddy. Baneatta's praying for a peaceful reunion, despite all the spice her family brings. But, in the middle of all the chaos, a family secret walks in and the pot threatens to boil over…
Meet The Family
Baneatta: Just wants to bury Daddy right…
Reginald: Baneatta's husband, who's trying to keep the peace & write the eulogy…
Simone: Baneatta & Reginald's daughter, and Baneatta's favorite (that's not the secret)…
Kenny: Baneatta & Reginald's son. He's fabulous and knows it…
Logan: Kenny's very white, very Jewish Boyfriend…
Beverly: Baneatta's sister, showing up to church ready to show everyone just what God has blessed her with…
La'Trice: Beverly's daughter, who just can't help but stir the pot…
And… a family secret that's been cooking for So. Many. Years.
November 25th – December 30th, 2022
This production will be available on-demand
Adaptation and Original Lyrics by Rick Lombardo
Original Music by Anna Lackaff and Rick Lombardo
Music Arrangements by Anna Lackaff
A transformative, musical wonderland that is fun for all the family
Join Ebenezer Scrooge in a transformative, musical wonderland as he takes a magical journey towards friendship and love, guided by three ghostly spirits. This traditional tale – full of wonder and joy – is surprisingly staged and contemporarily cast and you'll find yourself thrilled by this ghost story turned Holiday show. Winner of "Best Production of a Play in Portland", this is no average Christmas Story, and it is fun for all the family.
Please note: Our production of A Christmas Carol is offered as an add-on performance to our Season 15 ticket package.  However, if you purchase season tickets now, you will receive a 10% discount code, plus early access to single tickets for the production before they go on sale to the general public.
February 8th – March 26th, 2023
This production will be available on-demand
Starring Cycerli Ash and Lester Purry
It's 1973, and political change is in the Atlanta air – but so too is love.
Join us for a tangled web of romantic intrigue, set against the backdrop of a historic campaign win for Maynard Jackson. As he becomes Atlanta's first African American mayor, an old friend sweeps back into town bringing with her the temptation of knowledge she has gathered on her free-spirited travels, which she delivers with the intoxicating freedom of always speaking the complete truth. This turn of events promises to turn lives upside down as each character is confronted with expectations, obligations and human emotions and the pull and tug that destiny has on our lives.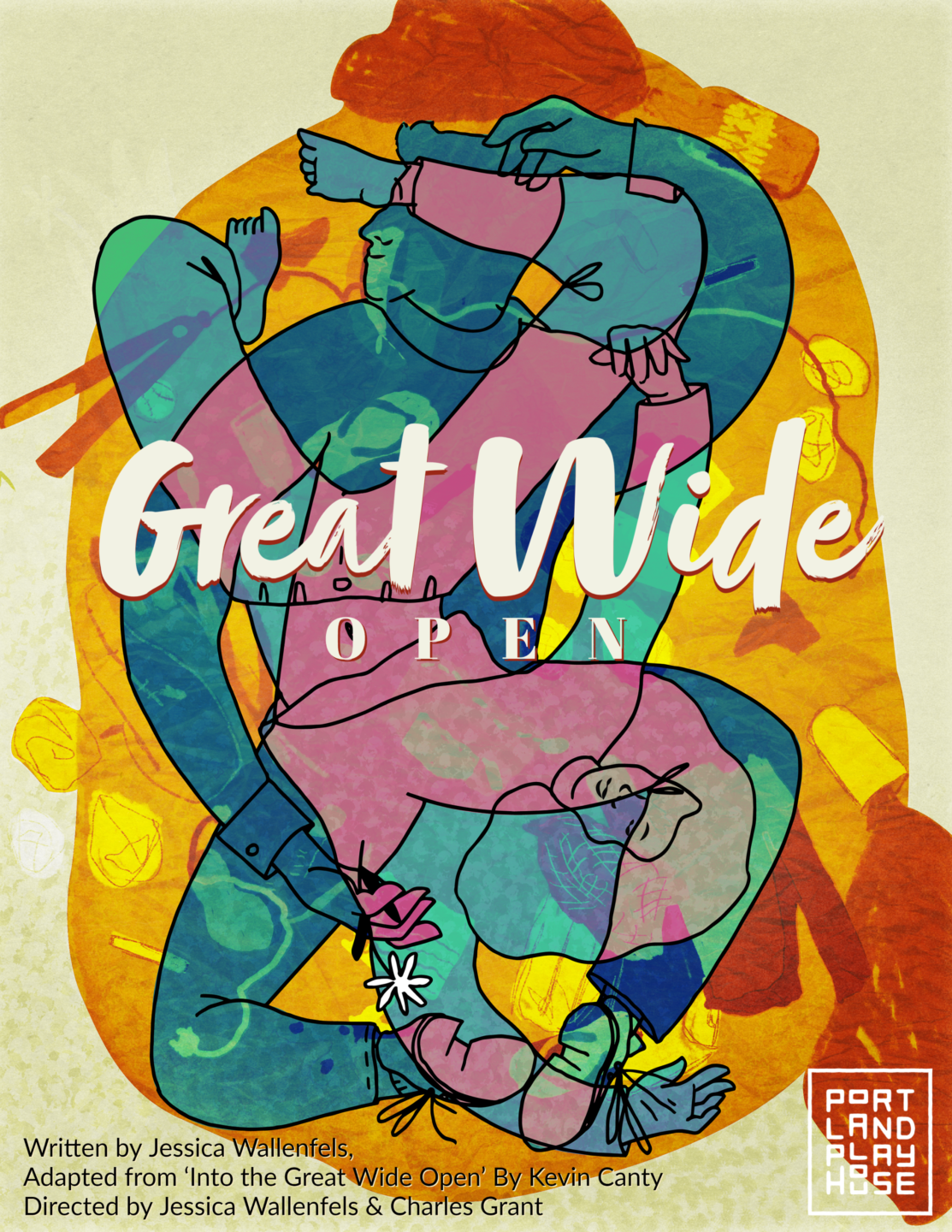 April 12th – May 7th, 2023
This production will be available on-demand

[adapted from the novel Into the Great Wide Open by Kevin Canty]
co-directed by Jessica Wallenfels and Charles Grant
A co-production with Many Hats Collaboration
In a world of confusion two teenagers find hope and solace in each other.
World-weary Kenny wants to escape the nightmare of his family life when his world collides with troubled, fiercely independent Junie's and he finds the refuge he's been seeking.
Seniors in high school, and on the brink of possibility, Kenny and Junie take us on an intense, messy and confusing journey that evokes the heady emotional truth of young love, and confronts the hypocrisy of the American dream head on.
Exciting, beautiful and full of life lessons that teach us to speak our truth out loud.
The Sounds of Afrolitical Movement
May 24th – June 18th, 2023
This production will be available on-demand

Created by Ramona Lisa Alexander, Oluyinka Akinjiola, Darrell Grant, and Charles Grant.
A newly devised multimedia performance, inspired by Black creativity, joy and political power.
Join us as we present an exciting, newly devised, multimedia performance, inspired by Afrofuturism's call to lift up Black creativity, joy and political power across time and space.
Weaving music, dance, and documentary footage together, The Sounds of Afrolitical Movement explores the past, present and future of BIPOC-led protest movements. 
Why Subscribe?
Become a Portland Playhouse Season Ticket Holder and you will receive a discount on the total cost of seeing our entire season. You will also ensure you get the first opportunity to book tickets to our 15th Anniversary Season of Shows.
As an additional benefit, Season Ticket holders will receive a 10% discount code for our seasonal family favorite – A Christmas Carol, which runs from Nov 25 – Dec 30. (Tickets to A Christmas Carol are not included in Season Ticket Packages.)
Season ticket holders will be contacted by our box office in August to select their show dates. 
Thank you to our Season Funders